The British School in Colombo is proud to present to you "December Magic", the annual Christmas Carnival organized by the British School PTA.
This has certainly been one of the most anticipated event of the season. This year it will be held on Saturday, 7th December from 2pm to 8pm at the British School in Colombo. Each year the carnival has exceeded all expectations and provides a marvellous start to the festive season for the whole family.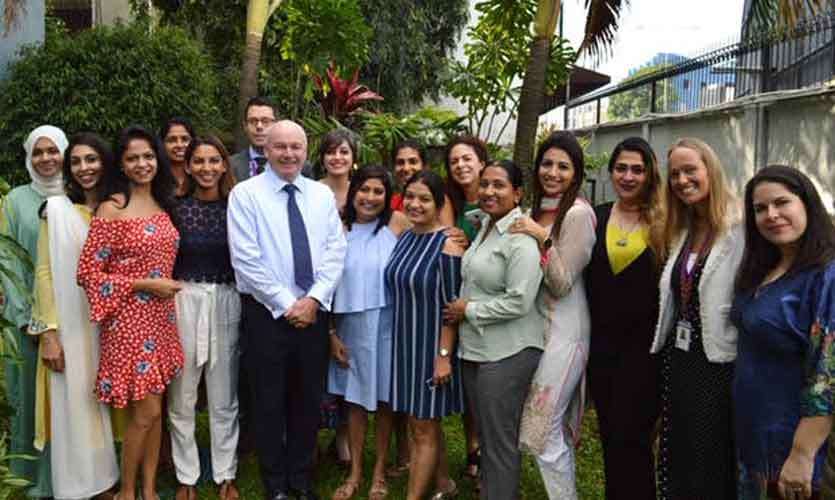 When asked about the carnival, Dr. Scarth, the Principal of the school noted that the carnival will offer the entire family a diverse array of vendor stalls ranging from toys, clothing, speciality gift ideas, henna body art to food stalls consisting of a variety of cuisines to baked cakes and cookies. Dr. Scarth also mentioned that amidst all the shopping the carnival caters for children of all ages by offering a wide range of fun activities.
This year due to popular demand the carnival will offer exciting activities such as safari bouncer, bungee run, giant wheel, bungee jump, rodeo bull, hover boards, train ride, mini merry go round, dolphin ride, crazy driver and face painting and entertainment for the entire family provided by Kiss FM and the British School Band. This year our senior students will be organising a sensational fashion show!The children will work alongside an exciting range of clothing designers to showcase their exciting clothing range.
The Carnival is great fun. The British School is a very secure environment where parents can relax, enjoy the start of the festive season knowing their children are safe on our school premises.
Entrance tickets are priced at Rs 500 per person, children under 5 years of age receive free entry. This year we will be offering our popular one off purchase Games Token priced at Rs 1500. This will give children access to unlimited rides, which is a very convenient method, where parents don't need to be hassled constantly to buy individual ride tokens. "We find by doing this parents are relatively free to enjoy an uninterrupted carnival experience whilst their children are entertained" – Dr.Scarth.
This year in order to ensure crowd control we will only sell 3000 entry tickets. Tickets can be bought at the gate on the day of the carnival. Everyone entering the premises will proceed through The BSC security checks.
We would like to thank all our sponsors without whom this carnival would not happen.