Amélie van Tass and Thommy Ten, The Clairvoyants duo presented by Cinnamon Life are here in Sri Lanka to present the ultimate magical experience, as they perform their full-length show for the first time ever tomorrow in Colombo at the Nelum Pokuna Mahinda Rajapaksa Theatre. Their full show of 110 minutes will be shown for the first time ever to Asia, starting with Sri Lanka, as opposed to previously when they would usually perform snippets of acts.
Sri Lanka is indeed in for an exclusive series of acts with Amelie and Thommy as they perform a series of their freshly concocted illusions that will simultaneously surprise and confuse the audience, a guarantee when it comes to these two America's Got Talent stars and what they are best at. The tour they launched for this year will also bring new tricks currently unwitnessed by audiences across the world.
When asked about doing the full show that will debut in Sri Lanka, Thommy revealed that he was excited to have their first full show in Colombo and glad to share their passion to help them forget their daily struggles at least for a short while. Talking about the challenges that they are looking to test in Colombo as their performances for this year's tour, Thommy explained that they will attempt to read the mind of all the audience members at the same time, which is surely considered challenging.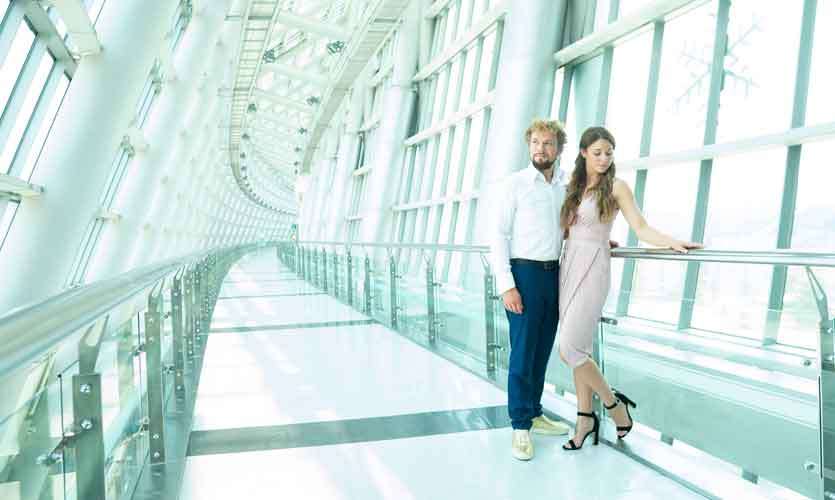 The Clairvoyants will be presented by Cinnamon Life as part of the brand's ongoing effort to bring the best performances, experiences, and shows in the world to the city. The first premier real estate development of its kind in Sri Lanka, a "city within a city", this iconic project will redefine Colombo's skyline and deliver a vibrant lifestyle experience at every touch point. Set to be the heartbeat of the city whilst making its mark as Colombo's lifestyle capital, the property will feature the finest Cinnamon hotels, state-of-the-art shopping arcades, theatres, office spaces, multi-purpose entertainment venues, restaurants, and apartments - that will all offer the epitome of exclusivity and luxury. A place where you can enjoy everything from phenomenal fine dining and gastronomical journeys to concerts featuring global music stars to immersive world-class retail experiences, Cinnamon Life will be the city's ultimate lifestyle and entertainment hub.
Tickets for The Clairvoyants show available now at the Cinnamon Box Office counter at Cinnamon Lakeside Colombo and on www.cinnamonboxoffice.com and will be priced at Rs. 5,200, Rs. 8,600, Rs. 11,500 and Rs. 17,200. Feel free to call 071 711 8111 or visit www.cinnamonboxoffice.com for further details.