Founder and President of Overseas Cargo, Inc. (ShipOCI.com), Ron Atapattu, has announced his return to professional racing with an exciting platform to market his elephantea, a premium tea company and elephant conservation awareness programs through his eTeaRacing effort. Atapattu once again competed in a Lamborghini, the supercar marque he achieved much success racing globally in the 1990s. The No. 24 elephantea/ShipOCI Lamborghini Huracan Super Trofeo Evo took to the track for the International Motor Sports Association (IMSA) 2019 Lamborghini Super Trofeo North America series on April 5-7. Round 1 and 2 of the 12-race series was held at the beautiful 2.38-mile, 15-turn Barber Motorsports Park near Birmingham Ala.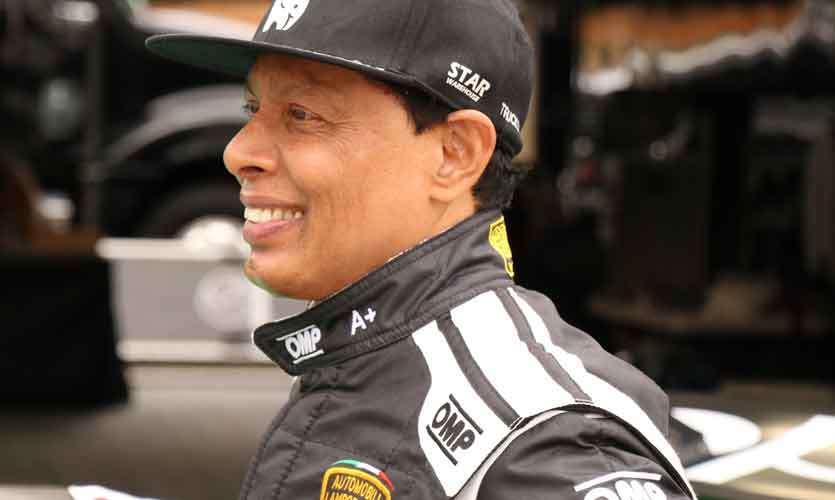 Atapattu first started racing professionally in June 1996 as the only U.S. driver out of 28 in the unique Lamborghini Diablo SVR No. 24 in a special race prior to the 24 Hours of Le Mans. He continued to compete in the Stephane Ratel Organization (SRO) Lamborghini SuperSport Series for five more years as the only American entry.
"I'm excited to get back to racing, especially in a Lamborghini, which has always had a special place in my heart and in both my personal and racing garage,"
said Atapattu, of Miami, Florida. "The new Lamborghini Super Trofeo Evo is a powerful and highly technical purpose-built race car by Lamborghini and it's going to be a thrilling season in the very competitive IMSA Super Trofeo series this year.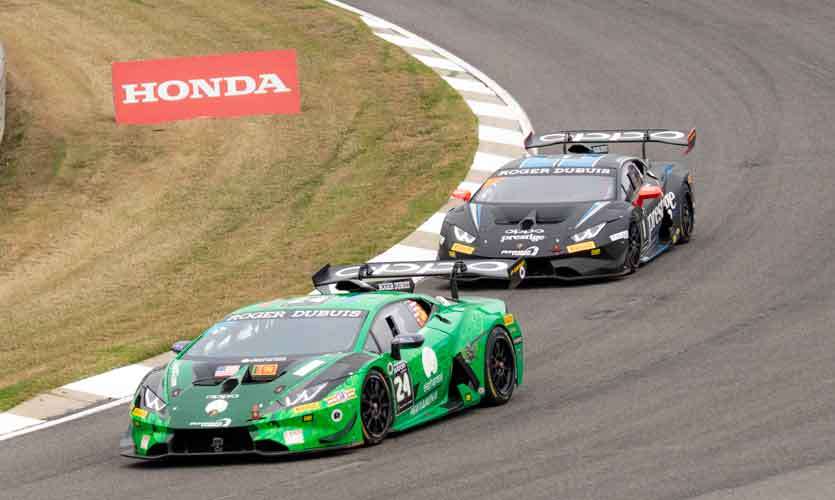 The SRO Lamborghini series racing in 1996 led Atapattu to the FIA GT Championship in 1997, where he captured his first victory in a McLaren F1 GTR at Zhuhai, China. He continued to race the Diablo SVR and collected podiums and Top 5 finishes at international circuits like Nürburgring, Spa, Vallelunga, Brands Hatch and Le Mans. He competed in two 24 Hours of Daytona races with IMSA, as well as Florida races at Homestead and Miami. Atapattu kept his racing skills honed regularly racing in the Florida-based Skip Barber Series, as well as various IMSA races until 2003 when business commitments curbed his racing career. The IMSA Lamborghini Super Trofeo North America series schedule includes: Watkins Glen International (N.Y.), June 28-29; Road America (Wisc.), August 3-4; VIRginia International Raceway, (Va.), August 24-25; Laguna Seca (Calif.), September 14-15; and Jerez de la Frontera in Spain (October 25-27).
He's returning to racing through eTeaRacing with a greater cause of giving back to the environment with a purpose to educate people around the world about the magnificence of wild elephants. US Racetronics Team, a leader in the IMSA Lamborghini Super Trofeo Series, is preparing the No. 24 entry for Atapattu. Team owner, Shane Seneviratne, is also from Sri Lanka and shares Atapattu's appreciation for the native Sri Lankan elephants, along with an affection for racing.
All of these are made possible by the support of valuable sponsors: Lamborghini North America, Lamborghini of La Jolla and ShipOCI.
"To be able to raise awareness for the elephant conservation programs we are supporting in Sri Lanka links my past as a child in my home country to a way to educate young people and racing fans in America and around the world,"
added Atapattu.
"These beautiful animals need our help and the importance of preserving the land is so vital to their preservation. 'Live Wild and Roam Free' is our motto."
The elephantea herd is led by entrepreneurial father and daughter duo, Ron and Shani Atapattu The elephantea brand, started by Ron and his daughter, Shani, is certified organic, fair trade and kosher. The parent tea company, Bogawantalawa, is one of the few single source tea companies that grow, hand picks, processes, and packages the tea leaves from its over 17,000 acres, 160-year-old tea plantation. Ron was born and raised in Sri Lanka and descends from generations of tea lovers and elephant activists. Ron's uncle, Dr. Shelton Atapattu, was a renowned veterinarian who specialized in elephants, and was a pioneer in elephant conservation.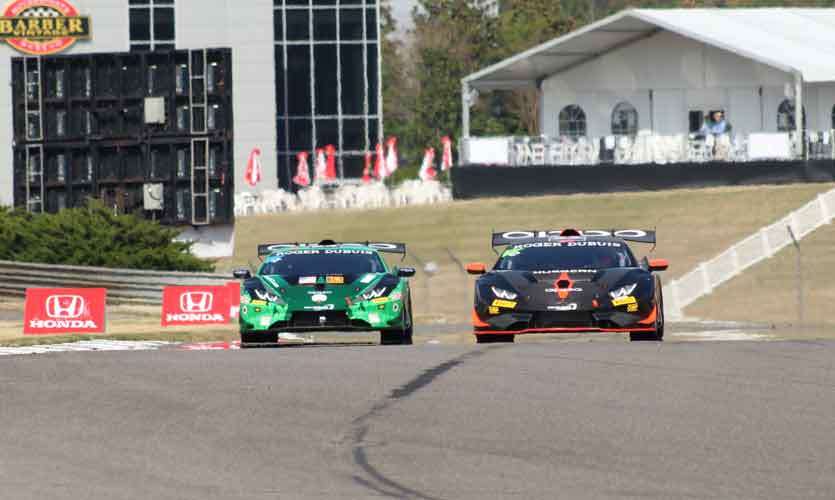 The conservation program that elephantea supports:
The Sri Lanka Wildlife Conservation Society (SLWCS), a U.S.-based non-profit organization committed to developing a sustainable model for wildlife conservation in Sri Lanka. Their focus is on helping people, elephants and other wildlife co-exist peacefully. Their unique, award-winning conservation model brings people together to identify and solve human-elephant conflicts through scientific field research, applied conservation programs and sustainable economic development. Find them at www.slwcs.org