All of us have that one chocolate that we absolutely love more than anything else. And we always experiment different ways in which we can eat it! This recipe was a result of my craving for Snickers that can never be satisfied! This homemade ice cream satiates a craving perfectly!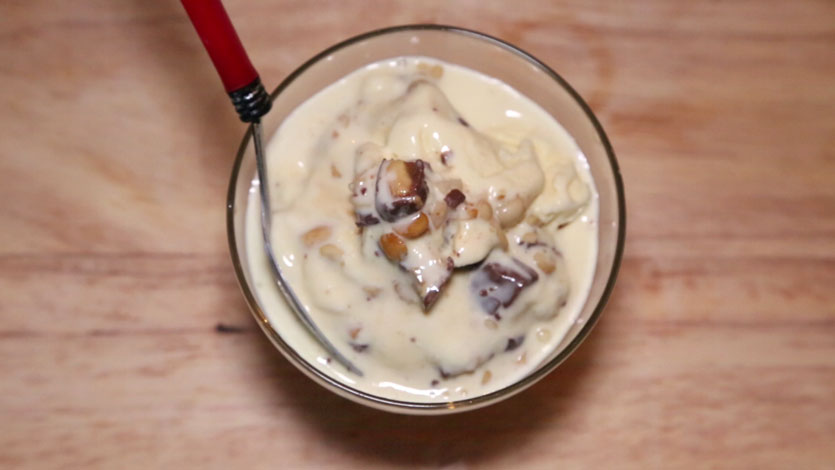 Ingredients
150 gms, chopped Snickers
50 gms, chopped peanuts
2 tablespoons of honey
500 ml of vanilla ice cream
50 ml of brandy (optional)
Directions
Soften the ice cream.
Add in all the ingredients and mix well.
Freeze overnight.
Have one scoop and you will be a fan for life. Serve this to your seriously chocoholic friends the next time they visit! (but only if you want to share...)
VIDEO by Zeeshan Akram Jabeer