The Chinese Restaurant located at No 43, Jawatte Road, Colombo is another addition to the Chinese restaurant collection in Sri Lanka. What makes them different?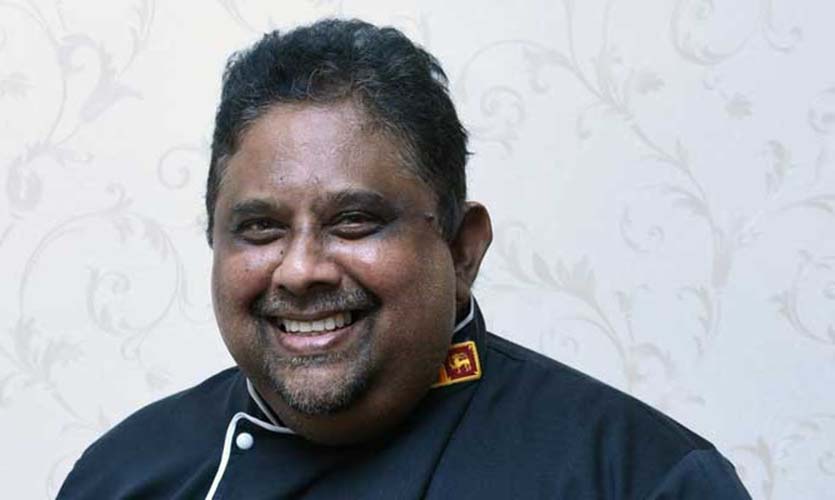 The General Manager/Executive Chef Rohana Perera explained that Fenghuang Lou was different from most Chinese restaurants as they did not use any Ajinomoto or MSG in their preparations. Everything was organic and herbal, hence healthier. This certainly amused us quite a bit as we're all up for healthy and clean meals.
They have three Chinese cooks on their team. There is a delivery service which is free of charge and a good option when you are not in a mood to dine out.
Ambience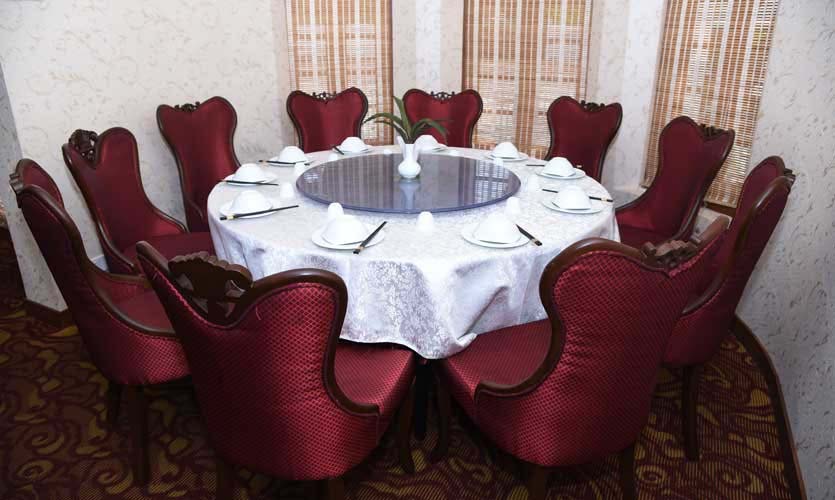 The interior looks very Chinese. The Manager told us that everything other that the ACs and Bamboo tats had been brought down from China. The chairs, carpeting, wall paper, cutlery, crockery, and everything was from China.
Food
The presentation of the dishes were beautiful. The Fish Ball soup (Rs 750/-) was tasty but the fish balls were rather hard and difficult to handle with the soup spoon. The other dishes we tried out were portions for two.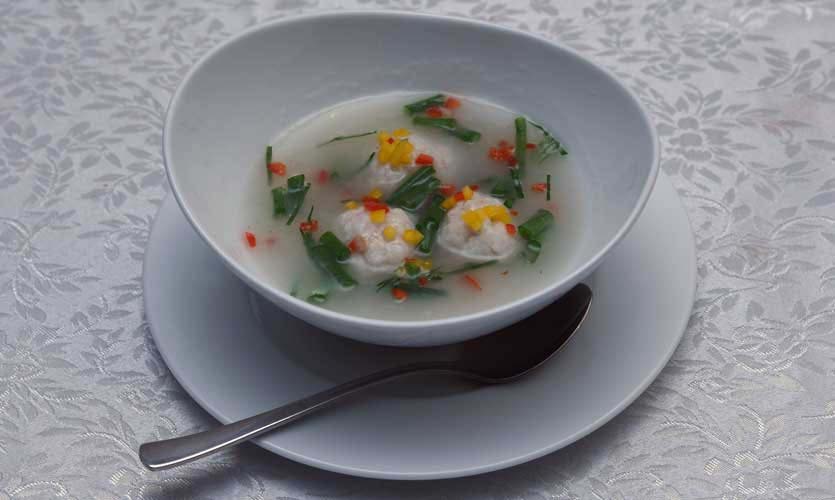 The Daily Special Chinese Prawn Salad (Rs. 5,000.00++) with Chef's secret dressing was tasteful and the prawns were really large. This was my favourite.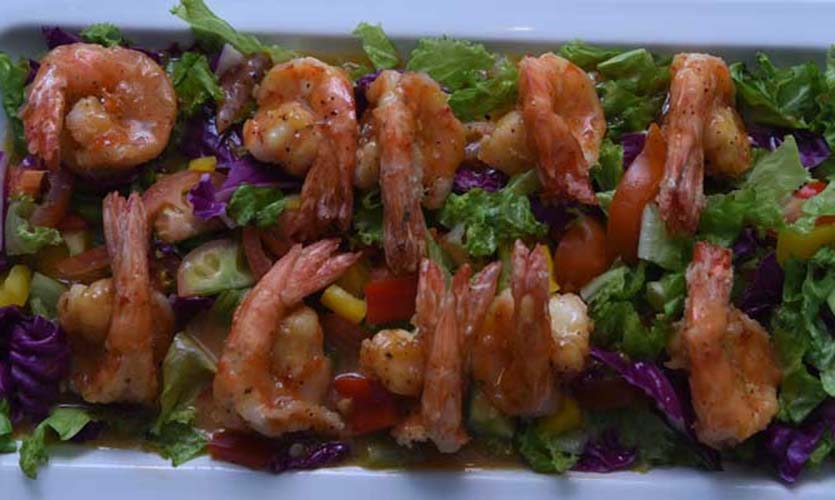 The Chef said it includes two Crab Balls when ordered. When you order Chef Lee's Special Chinese Chilli Crab (Rs 6000/- ++) you get a portion of prawn salad tossed in.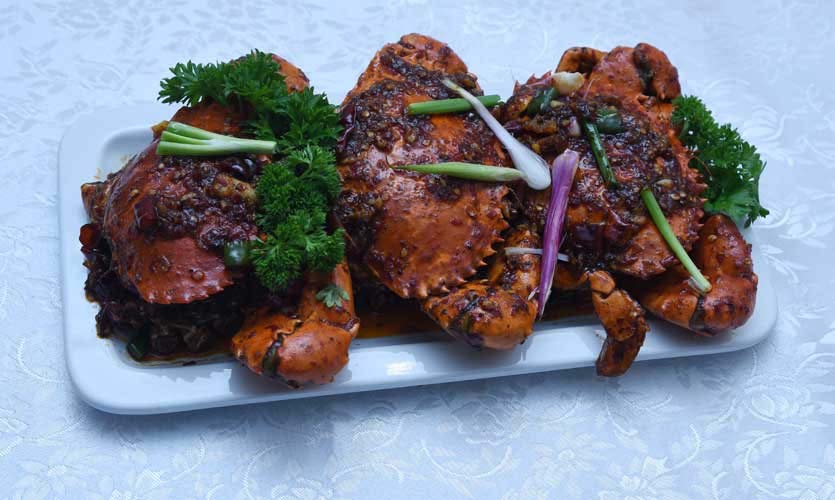 Feng Huang Lou's Special Sea Food Platter (Rs. 6,500.00++) which was fairly spicy and chilli hot included green oysters, tiger prawns, muscles, cuttle fish, lobster and lagoon crabs. This is a special every Saturday and includes a soup.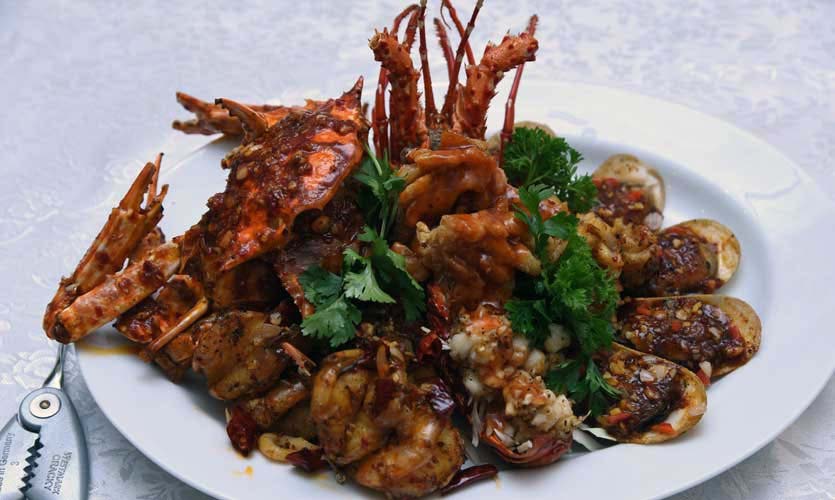 Here are a few other choices on the menu with the price of a regular portion which is adequate for two.

Chicken fried rice with pineapple (Rs 650/-)
Seafood vegetable noodle (Rs 650/-)
Sizzling Chicken with black pepper sauce (Rs750/-)
Prawns in hot garlic sauce (Rs 900/-)
Sliced Chicken in lemon sauce (Rs 540/-)
Crab meat and Shrimp omelette (Rs 500/-)

Service
The staff were very friendly and made one feel welcome.

You can enjoy 20% off exquisite Chinese lunch and dinner at Fenghuang Lou with your HSBC creditcard from the 1 March - 30 April 2017
Maximum discount per card per day is Rs.5,000.00
The Discount is applicable only for food.
The discount is for dine in only.
Email- Info@fenghuanglou.lk
Hotline – 070 2277 800
Opening Times- Mon – Sun 11.00am – 3.00pm & 5.00pm – 11.00pm
Location- 43 Jawatte Rd, Colombo 00700
Text by- Madushi Rajapaksha
Images by- Samantha Perera