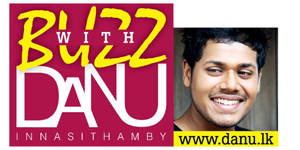 Today on Buzz with Danu, I feature one stunning personality – both in looks and talent. This old Lawrentian took up a new venture, THIRTEEN.THIRTYONE, a few years back, together with her partner and fiancé Fazil Badurdeen.
I'm a fussy person to please; only a few can make me fall in love with brands quickly, and hers did..
You can even book them on FB!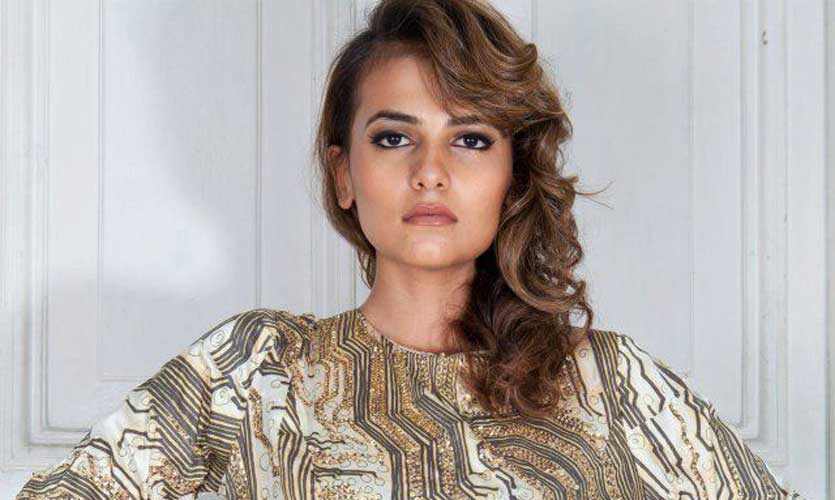 Inoma
---
Full Name : Inoma Rusheni De Silva
Hometown : Ratmalana
Status : Engaged
Birthday : 31st March
Idol : My Mom. I'm inspired by strong passionate women.
Passions : Fashion and food
Favourite Colour : Blue!
---

What made you enter the world of fashion?
My mom used to work for a European apparel buying company when I was a kid and I spent a lot of time with her at work after school and during weekends. That's where it all started. Soon after school I joined the Academy of Design to obtain my Fashion Design degree and thus started my journey!


Tell me about your brand THIRTEEN.THIRTYONE?

We are an Online Ready to Wear Designer Brand in operation for just 8 months. We design and manufacture a limited number of pieces to maintain exclusivity of our products, handpick our fabrics and give a lot of thought to quality. We currently operate solely on Social Media with a Facebook following of almost 30K. We have customers from around the world!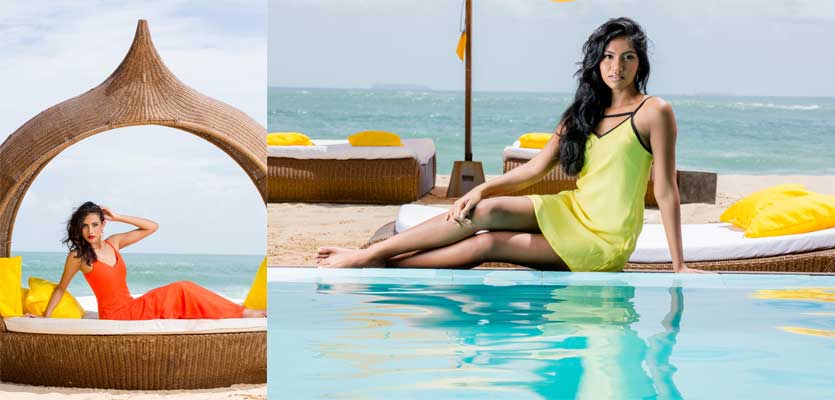 Why did you name it THIRTEEN.THIRTYONE?

THIRTEEN.THIRTYONE is the brainchild of myself and my business partner Fazil Badurdeen (also my fiancé). Launching our own brand was something we have wanted to do for a long time and we decided to take something that's significant to both of us to create our "brand name" as we have both put in a lot of heart and soul to this brand. His birthday falls on the 13th of September and mine on the 31st of March and that's how THIRTEEN.THIRTYONE was born!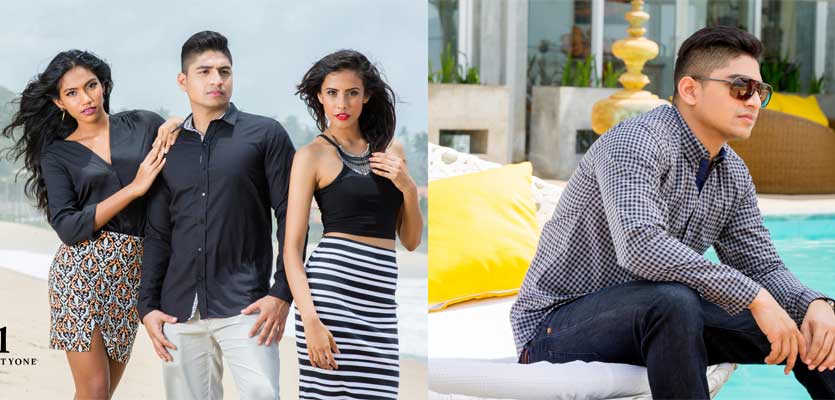 How has the market accepted your brand?

Our customers are pleased with the quality of our products and their shopping experience with us so we have a loyal customer base. I think it is safe to say that THIRTEEN.THIRTYONE is now known by many. Our customer base has grown rapidly over the last few months and we are hoping to expand within the next year!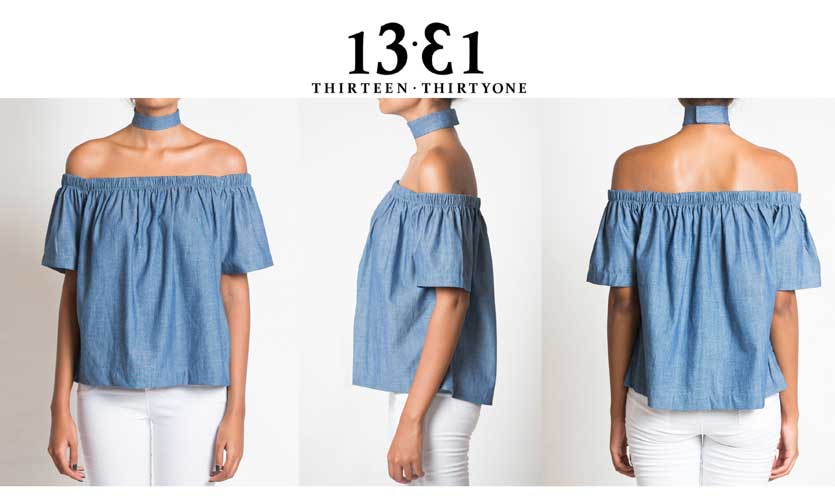 Who has been your biggest support?

My family and fiancé who is also a full time partner involved with the business. It was he who pushed me from the start to launch this brand and supported me and guided me throughout and he still continues to do so every day! He gets the credit for the launch and success of THIRTEEN.THIRTYONE because without his support I would have not been able to come this far!


When you were in Grade School, what did you want to be when you grew up? Why?

I used to want to be a detective! I was always interested in murder mysteries. haha! Creepy I know! When I was about 14/15, I decided it was fashion I was interested in.

Do you read? What book has influenced you greatly? How?

I used to read a lot when I was younger. I barely have the time now although I started reading "The Game of Thrones" series just this week! I don't think I was really influenced by the books I used to read. I was obsessed with Harry Potter and that was that!

Tell me about your family.

A little family of three! I have an amazing mom and she is the person I strive to be like one day when I am older. She believed in me when I wanted to be a Fashion Designer and helped me achieve my goals and dreams. And I have the best little brother a girl could have! My family is the ultimate support system. I could always count on them and nothing is more important to me than family.

Are you a friendly person?

It depends. If I know you, then 'Yes' I'm the friendliest person you will meet but if it's someone I don't know, I usually keep to myself because I tend to feel awkward.

How is the business world?

It's a whole new challenge for me. But I have always wanted to be my own boss and I feel that this is pretty much where I belong, in the world of business! There are ups and downs but you have to push your limits and work hard and you will feel rewarded at the end.

What do you look out for when you design a shirt or dress?

First thing I ask myself is, 'Is it wearable? Would I wear it?' It is great to create amazing clothing but it's important for a business that the clothes/products are something that people would pay a price for. Comfort is also important, as that's my personal style mantra! I would never wear anything I'm not comfortable in. We also make sure the key pieces we release in every collection are in trend.
---
In the Spot

What are your thoughts on the new government? And are you happy with all the changes and progress?

I have very poor knowledge of the subject matter so I can't really give my opinion.

Who is your favourite local designer?

Dharshi Keerthisena is an all-time favourite and she's an amazing person too! I also love the work of Radhika Perera-Hernandez from Louis London although she resides and retails in NY.

Tell me, in your opinion, who is hard to please - a man or women - when it comes to fashion?

Women for sure!

I know you were very close to the late Wasim Thajudeen. What are your thoughts on the justice process?

Wasim was my fiance Fazil's first cousin. We miss him terribly and as a family we hope justice will be served soon.
---
If

If you were to create a slogan for your life, what would it be?

I don't know… Can't I pick a gangster street name instead?

If you had to enter a competition for the "Most Uselessly Unique Talent," what would your talent be?

I can move my ear without moving any other facial muscle. I also raise one eyebrow at a time really fast… you know, one up, one down.. totally useless but most people can't do it, haha!

If you could plan your ultimate vacation, where would you go?

The ultimate vacation would be to take a whole year off and travel the world! I know that's asking too much but a girl can dream!


If I wasn't afraid I would?

Punch people who drive like idiots on the road. I have major Road Rage!"
---
For Fun

What is set as the background image on your computer?

A default Mac Book background of a beach at dawn, it's kind of calming to look at!

On Saturdays, you like to?

Wake up late and not do anything but that is not the case most days! I have factory visits or something or the other to do.

What were your best and worst subjects in school?

I HATED ECONOMICS. Passionately hated it! Everything else was fine.

Which Scooby-Doo character are you most like (Scooby, Shaggy, Daphne, Fred, Velma, the monster, Scrappy?)

I'm more like Angelica Pickles from the Rugrats hahaha!

What "group" did you belong to in school?

I was in the very "clique-y" group in school. Loved by most teachers, hated by most girls. Very close group of girlfriends to date!! We were always fearless like a little gang!

Describe your favourite pair of PJs.

A soft grey jersey PJ my friend got me! Super comfy and soft! I wish I could live in them.