Today on Buzz with Danu!!!! #SupportingTalent, I have a young entrepreneur Chanika, who is a 'good crazy' to deal with and a fab taste when it comes to style and fashion. She is heading a premier clothing and accessories boutique that curates the finest in ethnic Indian fashion ensembles and accessories. And it's where traditional meets contemporary.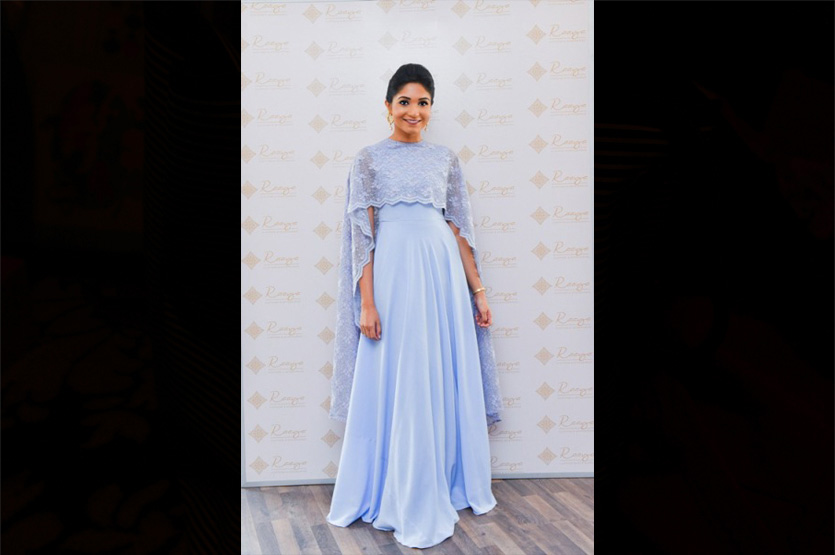 Representing the pinnacle of modern luxury, Raaya Boutique houses tasteful collections of evening and casual wear for women, as well as accessories, jewellery and footwear. The range features coveted designs that personify a vibrant ethnic elegance.
And now she has opened up a place taking her business further at 110, Thimbirigasyaya Road, Colombo 05.
Check them out and read about what drives her to do what she does!
Full Name: Chanika Jayathilake
Hometown: Colombo
Status: Single
Birthday: March 15, 1987
Passions: Fashion, cinema and baking
Favourite Colour: Blush pink
---
Tell me about your store Raaya Clothing & Accessories.
Raaya Clothing & Accessories is a premier boutique destination for on trend ethnic ensembles and accessories which range from sarees, lehengas, shalwars, ethnic jewellery, handbags and shoes - so a one stop shop all in all!
Since when have you been working with your brand?
I have been working for roughly around one year. Initially as an online store to build brand recognition and awareness and then a physical store in the latter part.
And what made you start it?
Fashion has always been a constant passion since younger days, varying from designers all over the world - the European region, India and the USA. So I decided to divert what is a passion into a career, as I believe you have to do what you love and love what you do.
How has it been since you started the show?
It has been an enjoyable roller coaster ride. Definitely significant situations in the learning curve, and I feel great that I encountered the positives and the negatives as it only made me closer to reaching my goals.
Tell me about what you sell, and about your creations.
The store sells ethnic wear ranging from lehengas, shalwars, sarees, basics and accessories ranging from jewellery, shoes and bags. Most garments are readymade items I handpick from India and Pakistan whilst a minor selection is designed by myself.
Who inspires you?
In terms of the type of garments the store holds, I am inspired by designers such as Payal Singhal, Anju Modi, Tarun Tahiliani, Anita Dongre and Anamika Khanna. Apart from designers, the Rajasthani heritage where ethereal begums redefined grandeur plays a vital inspirational role too. From the prints and Zardosi embellishments to the fore, as it is part and parcel of ethnic wear! Traditional yet contemporary and royal is the ultimate theme for my buying and creations.
Who do you aspire to be like?
I am a strong fan of Diane von Fürstenberg, the owner of a renowned global luxury life style brand DVF. I would aspire to be like that and make a strong presence one day in the apparel retail field.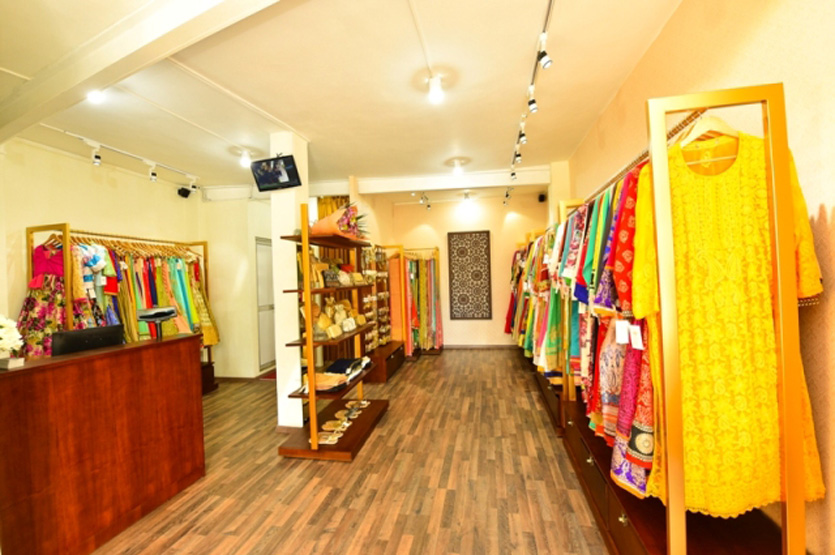 What made you get into fashion?
It was a passion from my younger days and something I never got bored of, coupling that with my love for high end Indian fashion, made me get into the apparel field as opposed to merely fashion.
What accomplishments are you most proud of?
My goal was to be my own boss before 30 and do what I am most passionate about - I am proud I have been able to accomplish both simultaneously.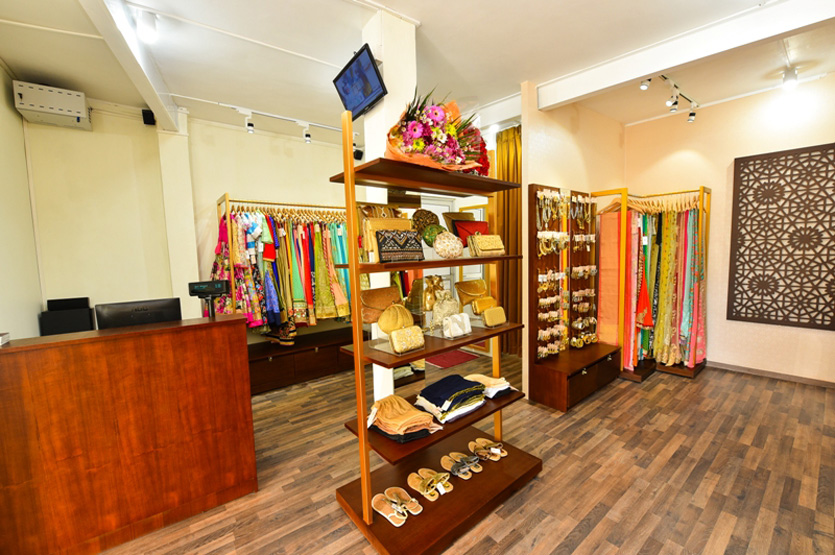 What drives you to do what you do?
The thorough love and passion for the type of clothing I cater and seeing the satisfaction of my clients.
What motivates you?
My thrive to excellence and always wanting to achieve more.
Tell me about your family.
My dad is an architect, my mom is a housewife and I have a lovely sister - all who have been constant pillars of support through this venture.
---
On the Spot?
Your thoughts on the local fashion scene?
I feel like it's vastly improved from all angles like designers, showcasings, fashion related activities and offers all new entrants various platforms to project what they do best in more ways than one, which is great! I am proud to say we have such a strong and talented work force that exists.
Describe CFW in one word.
Intriguing!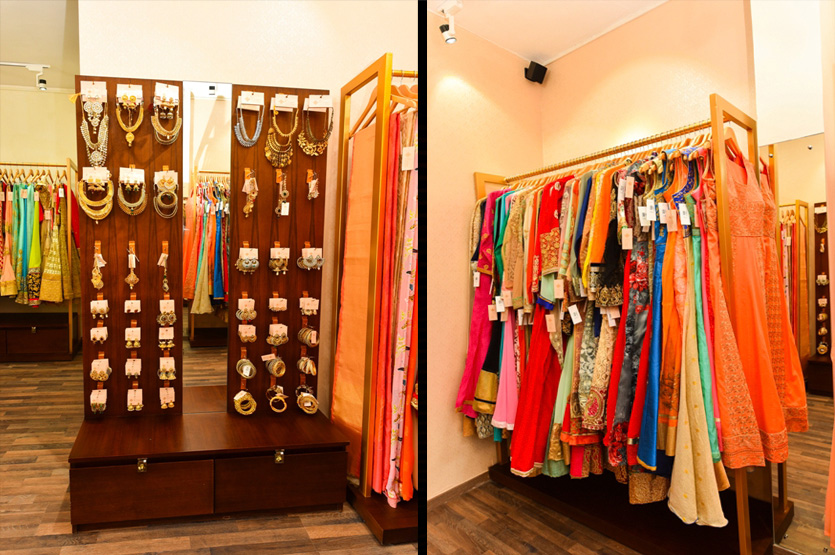 What are your thoughts on the President saying "Women are drinking more beer these days"?
Haha. Each to their own, whether it's drinking or anything else, I don't see the reason of discrimination on which gender did what more or less!
---
If
In your opinion, what is the best Disney movie to come out since Disney's Golden Age?
Most certainly, Aladdin.
If you were going to go to the movies alone, what would be the perfect film for you to watch by yourself?
I have probably watched this over 30 times but I can never get enough of it - Anastasia!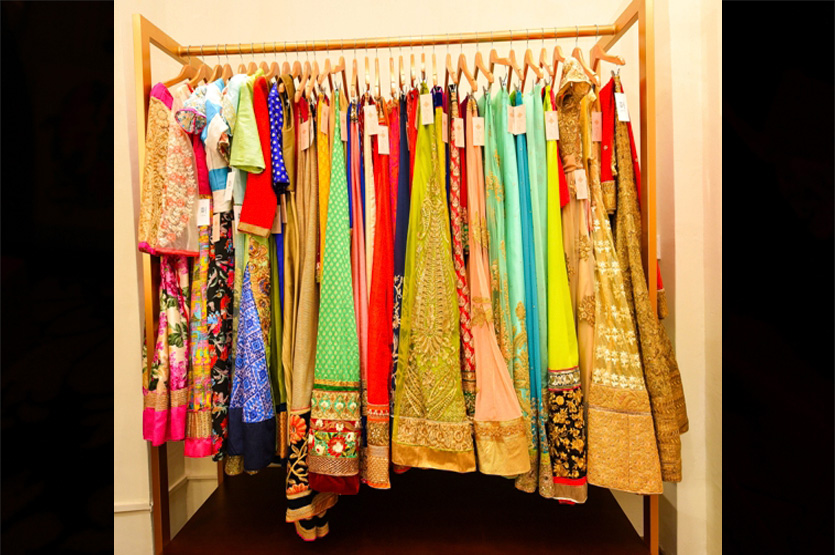 If you could trade lives with one person for an entire day who would it be and why?
Hmm, probably the Arab world's most successful designer, none other than Elie Saab. I am a massive fan of his designs and would love to know what happens behind the scenes from sourcing to production of his iconic gowns in his workshops in Lebanon, Milan and Paris.
---
For Fun
Do you believe in ghosts?
No.
Shark diving, bungee jumping, or sky diving?
No to all three.
Do you have a sweet tooth or a savoury tooth?
Sweet tooth, unfortunately.
What is something you've always wanted to try but have been too scared to do?
I always wanted to see what it is like underwater, unfortunately I struggle with ichthyophobia - fear of fish, which obviously prevents me from knowing what it's like in the deep seas, so that's something I always wanted to see I guess.
Which is your favourite four-legged creature and why?
As cliché as it sounds, it would probably be a kitten, because it has been our household pet for the longest time!