On the Buzz today I feature a man who took a big step and he seems to be enjoying it - as the front man for 'Stripes and Checks' Gajan has sure made a name for himself in the business. It's very hard to get him to do things like this - but I had to tell his story and what makes him the man who you see through this brand
Full Name – Gajan Vinothan
Hometown - Colombo
Status – SINGLE
Birthday – 11 July 1987
Passions – Clothing (who would have guessed), Cars & Crossfit
Favourite Colour – Don't have one

What made you start 'Stripes & Checks'?
The decision was inspired by a passion for fashion I developed during my younger days by reading various fashion and lifestyle magazines, and having an ability to identify emerging fashion trends.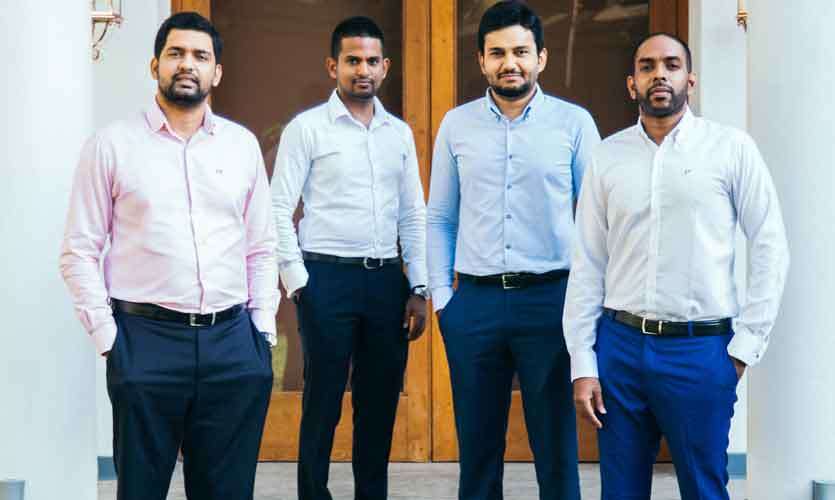 It was once the case that buying any form of quality clothing required most of us to travel overseas – Here at home, men had to make do with basic tailored shirts with little or no customisation option or off the rack shirts which looked mundane and didn't necessarily fit well. I strongly believe that has changed with the introduction of 'Stripes & Checks'.

What would you say is your biggest challenge?
My biggest challenge was getting the brand to make business sense whilst fuelling the passion. We've made mistakes in the five years of our business, but have learnt a lot about what works and what doesn't. Changing the dynamics to cater to the needs of our customers has been challenging but also very exciting.

What would you say is your personal style statement?
Dress to impress!

How do you react to negative / positive comments?
Learn from the negatives and get motivated with the positives

Do you remember the first shirt 'Stripes And Checks' stitched for a client? What was the feedback and what were your thoughts at that time?
We received a few orders after our soft launch which we used as a test bed prior to the official launch four months later. We had loads of feedback, both good and bad, which really helped shape our product and the business model.

What would you say is missing in the fashion industry in LK?
Innovation and a forward approach to fashion in adopting the bolder styles of the West. But I'm sure this will change in time to come.

Who has been your biggest support?
The biggest support has come from my co-founders, Kalana and Udara, who have strategised and helped the business to grow as well as being my close friends whom I go to for advice.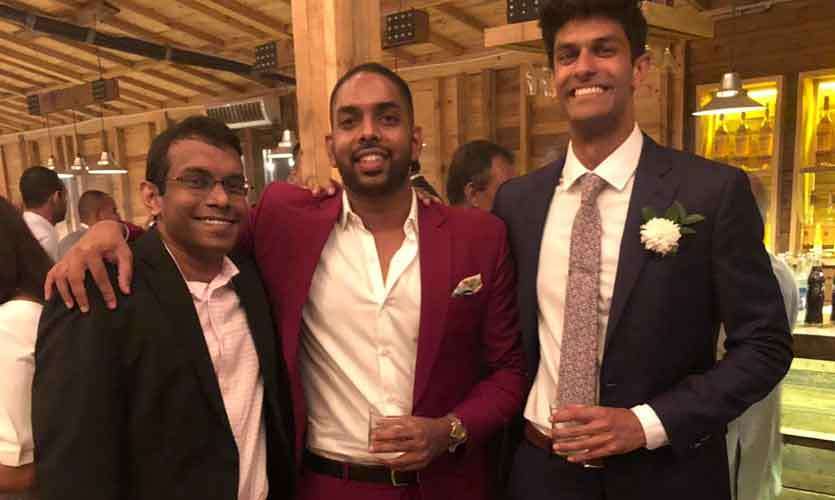 How has your family supported you in this process? Were they worried that you are starting your own business?
They were hesitant at the beginning since I was only 26 and was leaving the corporate world to start my own business. My father was in the apparel industry as well and I have seen the ups and downs of the business. However I just continued to work to make my passion come alive

How was school life? And what did you want to be when you were growing up?
School life was brilliant – Had a diverse exposure studying at both S. Thomas' Prep and Stafford International. What I wanted to be is exactly what I am doing now – Wouldn't want it any other way.

What do you think Sri Lankan Youth Are missing?
Sri Lankan youth lack the confidence to freely express themselves. Some of us who went to schools in Colombo have an advantage but I don't think such an advantage should exist. I'm always excited to see young people breaking the norms and inspiring others.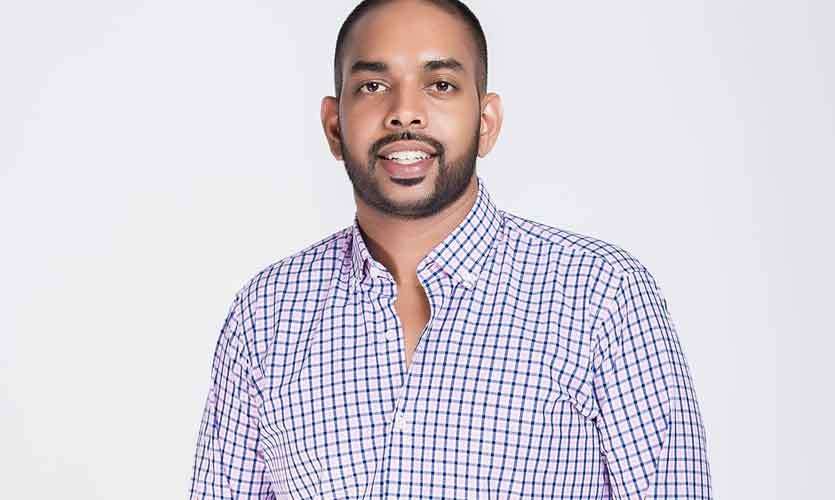 What has been your favourite travel destination and why?
LA! You can never run out of places to eat, things to do and places to shop.

Describe your day at work?
As a CEO my day requires me to have a look at everything, so from the time I start my day there's never a dull moment Marketing activities, strategy meetings, team debriefs and dropping by at the store are some of the things I do.

Would you be getting into anything beyond shirts? Or would you be only sticking to this?
We are working on expanding our product portfolio to make 'Stripes & Checks' a fully-fledged Menswear Boutique.

What is the process in ordering a shirt at 'Stripes And Checks'?
There are 3 options – visiting the store and picking up an off-the-rack shirt if you're in a hurry or opting for a well fitted, customised, made-to-measure shirt. Alternatively, you can also order a shirt to your doorstep by visiting Stripesandchecksinc.com


If

WHAT IF YOU COULD SAY A SENTENCE WHICH THE WHOLE WORLD COULD HEAR, WHAT WOULD YOU SAY?
'Stripes and Checks' is the best shirt store!

WHAT IF YOU COULD LIVE PERFECTLY WELL WITHOUT SLEEPING, IF YOU HAD NO NEED TO SLEEP AT ALL, HOW WOULD YOU SPEND ALL YOUR NIGHTS?
I'd spend my nights reading with a glass of single malt whisky on the rocks. Not much I could do while others are asleep, can I?

WHAT IF YOU WERE GIVEN THREE WISHES, WHAT WOULD YOU WISH FOR?
A nice house, a car of my choice and an end to poverty!

WHAT IF YOU COULD EAT ONLY ONE FOOD FOR THE REST OF YOUR LIFE, WHAT FOOD WOULD YOU CHOOSE AND WHY?
Is it possible for one to live on just Rice & Curry and Chocolate cake?

WHAT IF YOU HAD TO CHOOSE BETWEEN A WONDERFUL ROMANTIC RELATIONSHIP THAT WOULD END AFTER ONLY A YEAR, OR A SO-SO RELATIONSHIP THAT WOULD LAST YOUR ENTIRE LIFE, WHICH ONE WOULD YOU CHOOSE?
A so-so relationship. Saves me from searching for a partner on an annual basis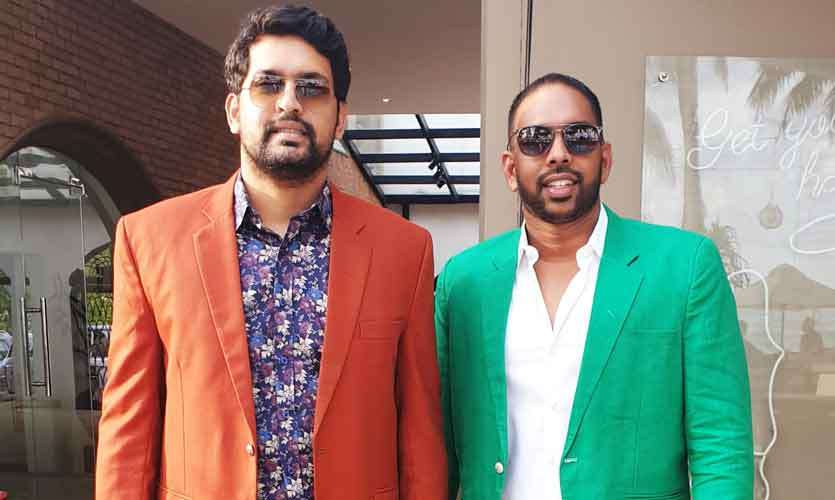 In the spot
If not for 'Stripes And Checks' where would you be doing your shopping for shirts? Shirt works or Hameedia?
I'm going abroad!

Clubhouse / Maze / la Ceylon - your favorite homegrown brand?
Maze – Get Mazeted!

Fun

What do think a 10-year-old you would tell you now?
Have fun!

What is the biggest lie you have ever told?
Leaving my job and not telling my parents

What's a question you'd like to answer, but no one asks?
Who have I got my eyes on

Tell me 3 things you remember about kindergarten.
Lifelong friends, pretty girls and playtime

What would you do if you were invisible for a day?
Follow Trump around to see what he actually does!

Do you ever talk to yourself? When and what do you say?
Not really
When you're having a bad day, what do you do to make yourself feel better?
Have a drink – the solution and sometimes causes all problems. Working out helps clear the mind too.