This week on the Buzz, I'm busy enjoying the good life with Shangri-La, and I think Colombo is waiting for this great hotel to take life. Today, I feature Mr. Timothy Wright, Vice President and General Manager for Shangri-La Hotel, Colombo which is due to open somtime towards the end of 2017. The hotel will be the second property in Sri Lanka for the leading Asian hospitality group, joining Shangri-La's Hambantota Resort & Spa, which opened in June of 2016.
Mr. Wright brings with him over thirty years of experience in the hospitality industry, including senior management positions within Shangri-La Hotels and Resorts. He joined the Hong Kong based group in 1993 and with many years with the brand, Colombo is in good hands. This 500-room property and 41 serviced apartments will be up and running soon! Commenting on his appointment, he enthuses: "I am thrilled to be leading our latest venture in Sri Lanka bringing Shangri-La's renowned hospitality and blending it with the Sri Lankan culture to create exceptional locally inspired experiences for our guests. It is also a unique opportunity to help develop a new generation of tourism talent in Sri Lanka as our hotels are fully integrated into the local community from the very beginning, offering development programmes and employment opportunities."
Today we get up close and personal with him on Buzz with Danu.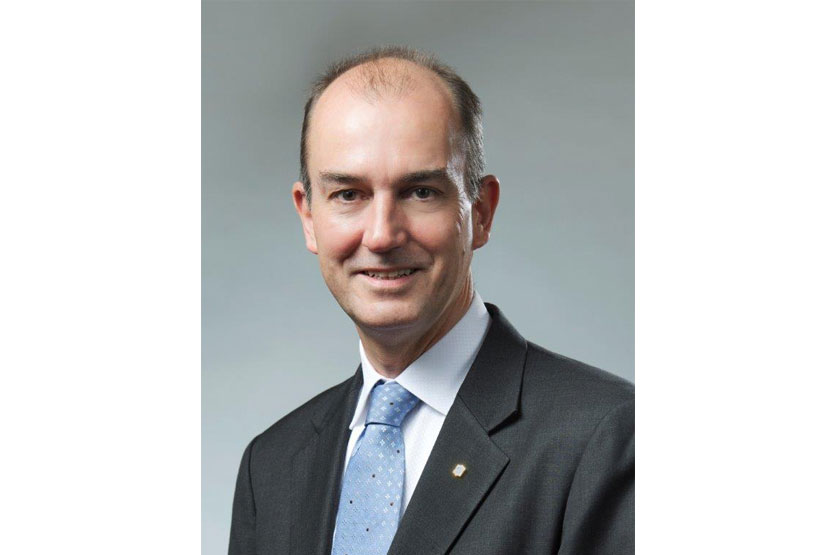 Full Name: Timothy Wright
Nationality: British
Birthday: February
Passions: Golf, football
How have you been enjoying Sri Lanka?
Love it! Delicious food, warm, friendly people.
What innovation do you hope to introduce to Sri Lanka's interim hospitality?
The hotel will have outstanding facilities but it will need to have the service levels to match. We have been quite innovative in the way we are putting our team together and we hope this will make a big difference.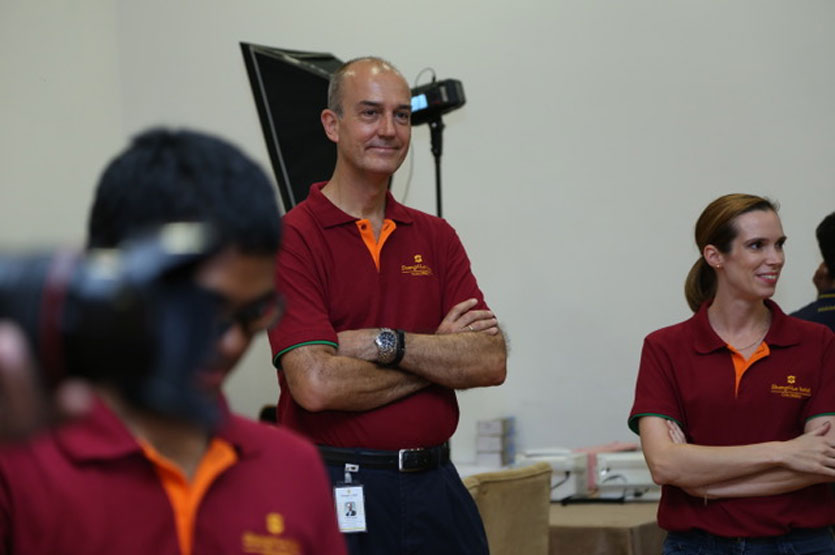 What's new about the city hotel? When can the public hope to enjoy the hotel as well?
We will be introducing some exciting restaurants and bar and together with an expansive event space, we intend to attract local and international guests to a new destination in Colombo. The project is progressing well and we plan to open before the end of the year.
What makes Shangri-La Colombo, the city hotel stand out from other city hotels in Sri Lanka?
We hope it will be the engaging experiences that guests will remember.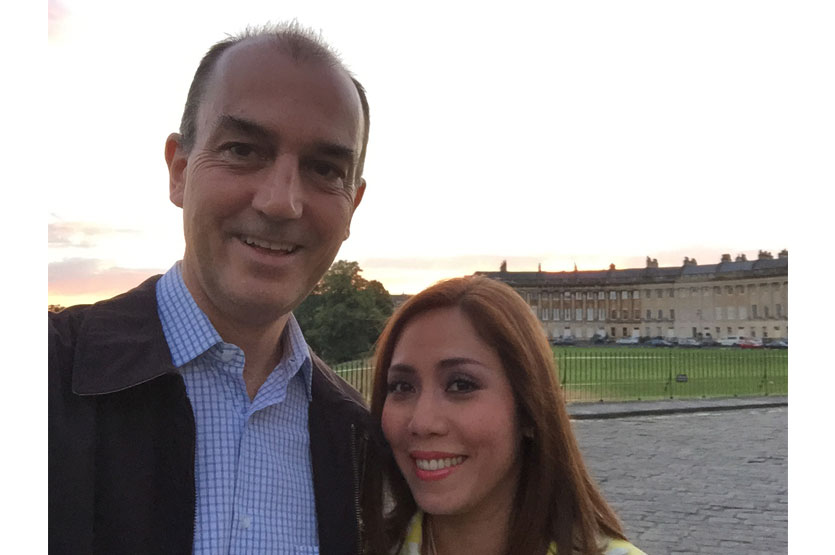 What made you enter the hospitality industry?
I enjoy travelling and learning about new cultures and was looking for a career that would be both exciting and challenging. I have no regrets, it is a very rewarding industry.
How did you receive the posting for the hotel in Sri Lanka?
I had visited Sri Lanka a few months earlier to assist with the opening of our resort in Hambantota. I immediately became enchanted with the country so I returned to Hong Kong and immediately put my name forward for the assignment in Colombo. I was lucky and got the job!
Tell us about the culinary experience at the city hotel.
We are building a team of talented and creative culinary experts that will bring quality and excitement to the local food scene. Chinese cuisine, of course will be one of our offerings.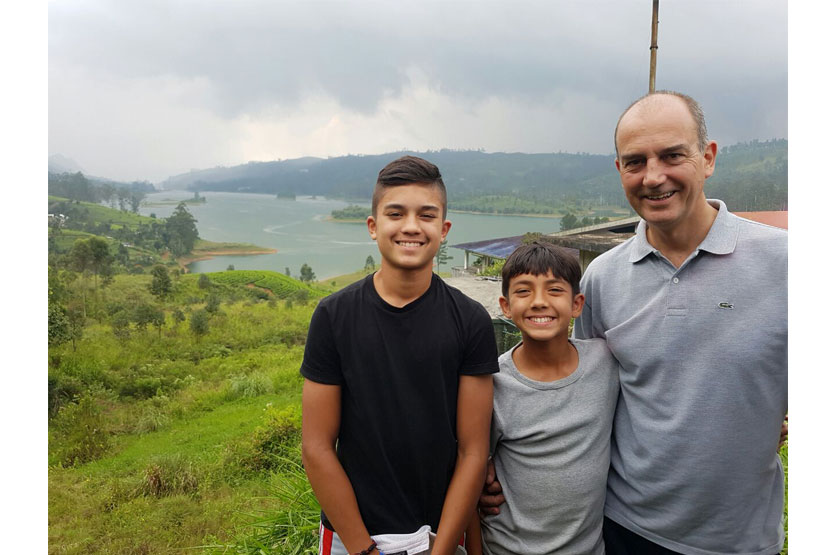 How do you like to spend a perfect Sunday?
With the family.
What do you think about tourism in Sri Lanka?
There should be a great deal of importance placed in creating a strong public/private sector partnership in order to promote the destination as a collective. Further, Sri Lankan tourism as a whole stand to gain tremendously with the advent of international brands in the city. While the unique distribution channels used by the brands would create awareness about the individual property; it would also highlight "brand Sri Lanka." And will give the destination due prominence.
Who has been your biggest support in life?
My wife Mona.
How do you balance family life and professional life?
Always difficult because if you are passionate about what you do, you tend to focus on the job at hand. My wife is very good at reminding me that there has to be a balance.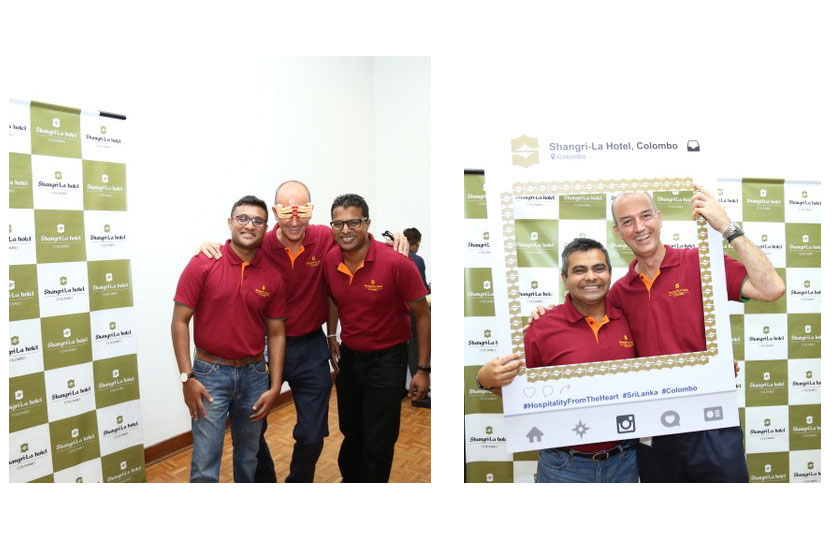 Do you see Shangri-La going to other destinations in Sri Lanka, like Kandy, or the North?
Yes, there is always a possibility, however we have a large property to open and that will be our focus for the time being.
What is it like working with Sri Lankans?
Warm and friendly, and they have the natural hospitality and are ideal colleagues.