Let me start by wishing all of you a fabulous 2017 and one filled with sartorial success!
Every month I have the fabulous task of compiling a best dressed list, I attend some fabulous events, sort through hundreds of photos from the past month to find the best of the best. I do a roundup of events that played host to some of the most sartorially savvy, polished, eclectic, and stylish of dressers.
In December, the month of incredible parties like the third anniversary celebration at Colombo's coolest rooftop bar and lounge 41 Sugar, a "prohibition" theme cocktail. Guests dressed up in the 1920's theme to enjoy the celebration with 41 Sugar transformed into a 1920's speakeasy with vintage accents, red drapes throughout the spaceand waiters in dressed from the period.
A new space for up and coming Sri Lankan designers called the Ramp launched with Vasula Premawardhana – CEO of Colombo Land and Development Plc. – the corporate promoter of the project said, "Identifying and encouraging upcoming designers with the necessary exposure and grooming the next generation of fashion entrepreneurs in the country, have been the key desires driving the launch of 'Ramp'."
The people on my list impressed with their style, their poise, their ability to pull a unique look together and were the most soigne of the soigne for the month. These style mavens know how to turn heads. There was no shortage of fashion hits from December and I look forward to seeing how our city's sartorially savvy bring more stylish looks in 2017!
41 Sugar celebrates 3 years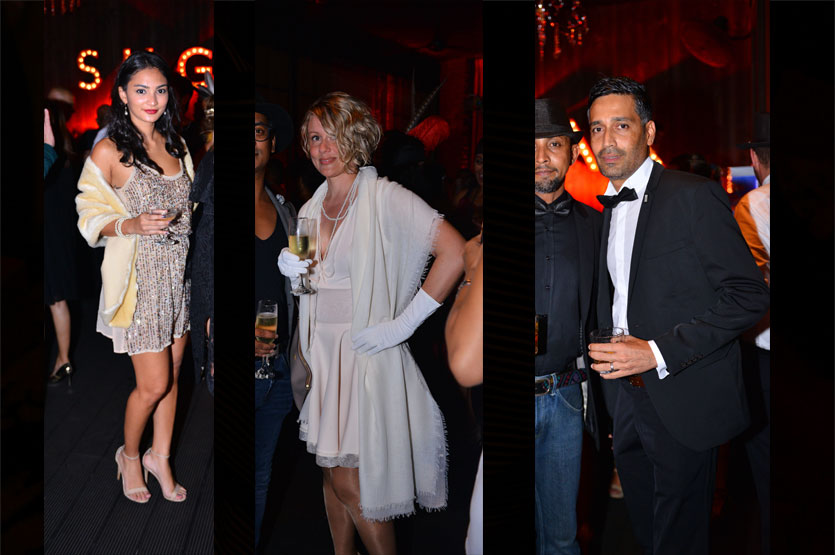 (L-R) Annika, Malin and Shane
Annika
Sequins are one of the hottests trends right now and Annika's simple styling doesn't make this outfit look costumey while also contributing to its success. Her nude, strappy shoes (which always elongate legs) are a great fit and just by dropping the stole her look will translate from a '20s party to a glamorous night out!
Malin
While Malins look is great for a '20s themed party it would work anywhere (minus the gloves) Not only does white work beautifully against her fair skin, but the length and simplicity of cut make for one über flattering look. The deep neckline adds a touch of sexiness to an otherwise very lady-like ensemble.
Shane
His whole look is sleek suited and booted at its best and looks fantastic on him. He always looks sleek, but still maintains that 'just thrown on' feel that is cool without being contrived.
RAMP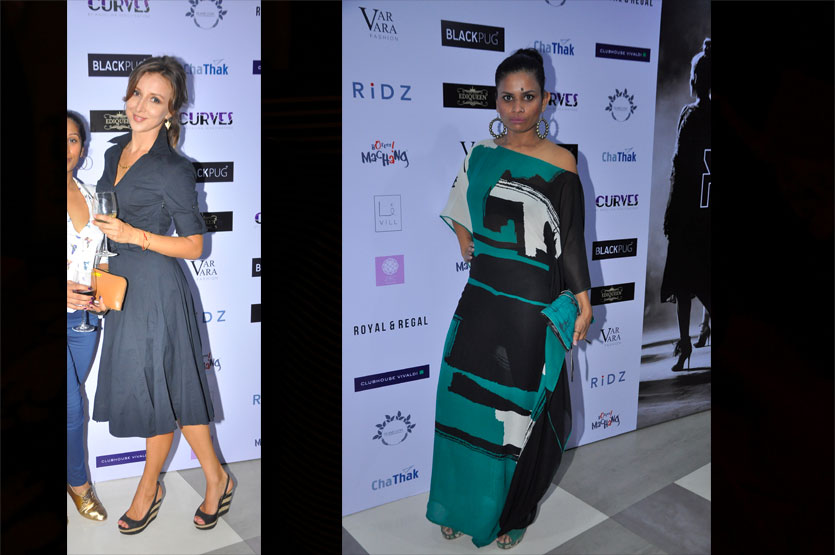 (L-R) Elena, Angelina
Elena
Her flared shirt dress ticks all the right boxes and stays true to feminine style sensibilities and her striped wedges add texture add some excitement.
Angelina
The bigger the risk, the bigger the reward" is especially true when it comes to fashion. and Angie cements her sartorial prowess in this simple, elegant and oh so chic outfit from her own collection Curves by Angie.
85th Anniversary of Colombo Jewellery Stores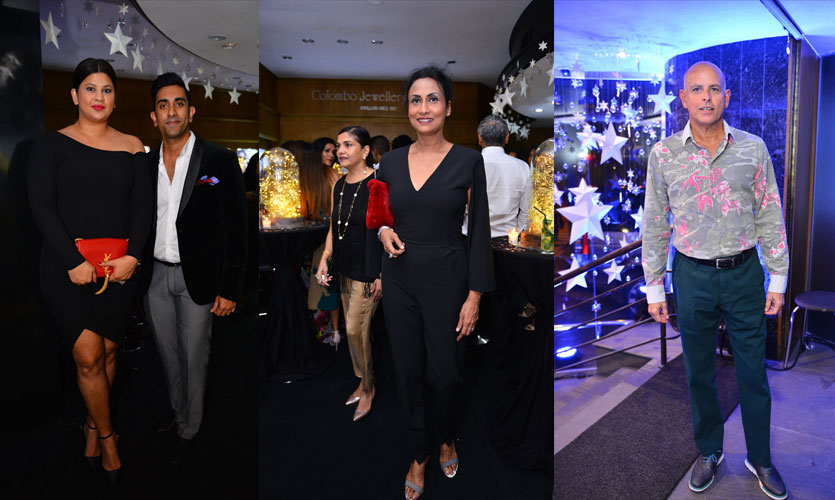 (L-R) Suzy, Shalin, Kimarli and Dirk
Suzy
Simple, stylish and sleek. The styling of the look was so on-point (with the unfussy hair, red lipstick, YSL bag and strappy pumps), that she really comes off as fashionista.
Shalin
Synonymous with modern and innovative style, this ensemble is no exception. He's effortlessly cool and slightly eccentric in his sartorial choices which is what fashion is.
Kimarli
Kimarli's clever styling of this outfit with that glorious pop of red from her clutch makes this jumpsuit really come to life. Her accessories are spot on and her silver strappy shoes elevate and add visual excitement taking the look from great to sophisticated.
Dirk
He knows what suits him and how to dress up and dress down perfectly. His mix and match combinations always work for him and his particular brand of cool nonchalant style.
Light Up at Mews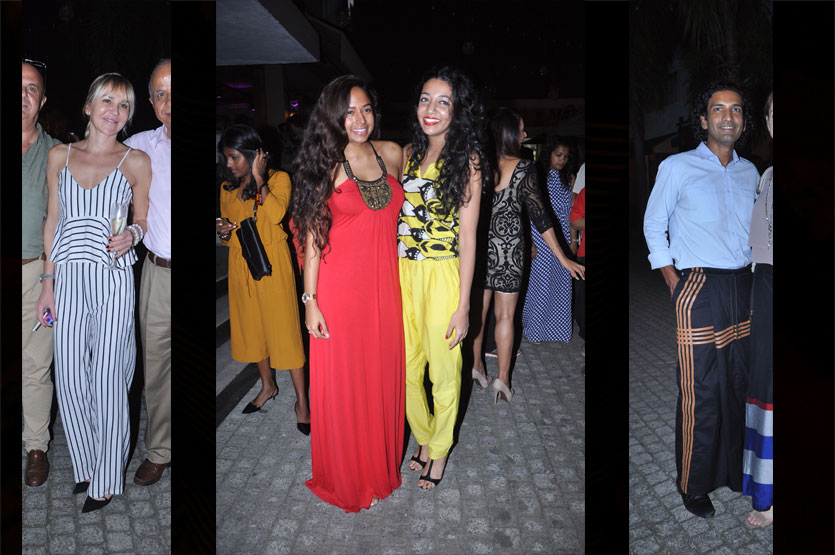 (L-R) Heidi, girl in yellow on right, Asanka
Heidi
Heidi demonstrates the power of stripes. Not only is this figure-flattering but the strappy top with its curved stripe adds just the right amount of visual interest.
Girl in yellow
I especially like this look because of the glorious and bold hue. It just goes to show, colour can make an ensemble.
Asanka
Elegant and traditional, he represents a perfect mix between traditional tailoring and impeccable Sri Lankan style. Kudos!