Every month I have the fabulous task of compiling a best dressed list, I attend some fabulous events, sort through hundreds of photos from the past month to find the best of the best. I do a roundup of events that played host to some of the most sartorially savvy, polished, eclectic, and stylish of dressers.
June saw some incredible events like Cinnamon Life, Colombo's premier lifetyle developer, hosted 3 days of dinners, lunches and high tea with beloved Masterchef judge George Calombaris. Another fabulous event was 'Work In Progress', an introduction to an unfinished new space and a developing new idea featuring photography, paintings, living sculptures and mixed media work curated by Dima Sham, Jonathan Wijayaratne and Ryan Wijayaratne.
The people on my June list impressed with their style, their poise, their ability to pull a unique look together and were the most soigne of the soigne for the month. These style mavens know how to turn heads. There was no shortage of fashion hits from this most fashionable month and I look forward to seeing how our city's sartorially savvy bring more stylish looks in July.
Fine Furniture Launch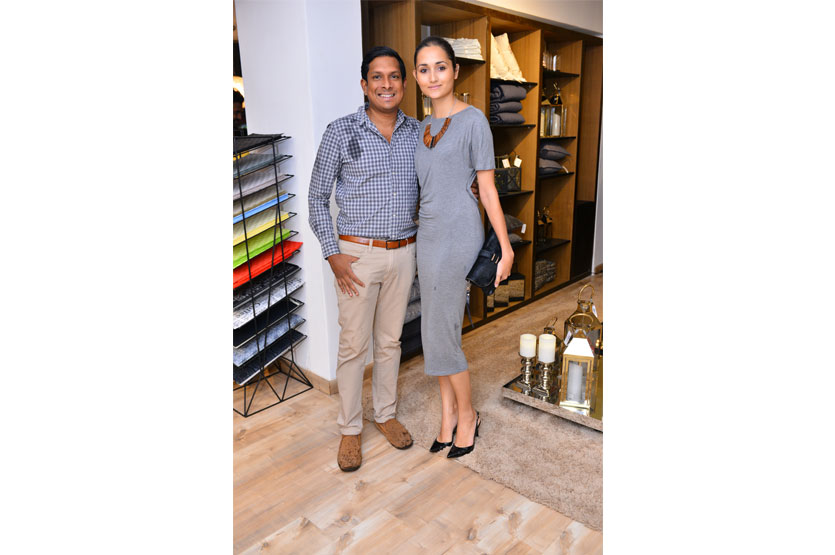 Chervonne (above left)
Chervonne knows, as most fashionable women (and jewellery designers) do, that accessories always elevate a look. The focal point of her outfit is her jewellery, her wooden necklace (one of her own Cher by Chevonne designs) pairs so beautifully with the simplicity of the rest of her outfit.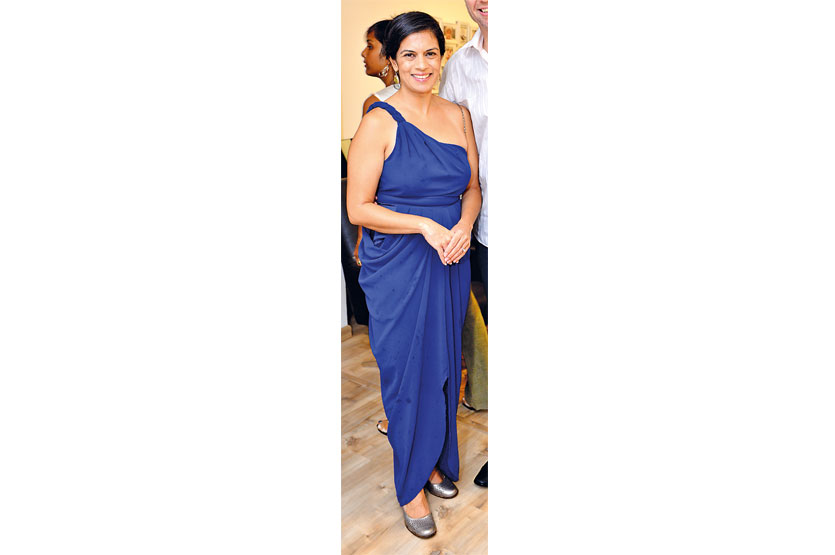 Krishni
This is a difficult colour to pull off but Krishni does it beautifully. The simplicity of her styling allows the colour and the draping on her stunning dress to really shine while maintaining her signature elegance.
---
Launch of Fuze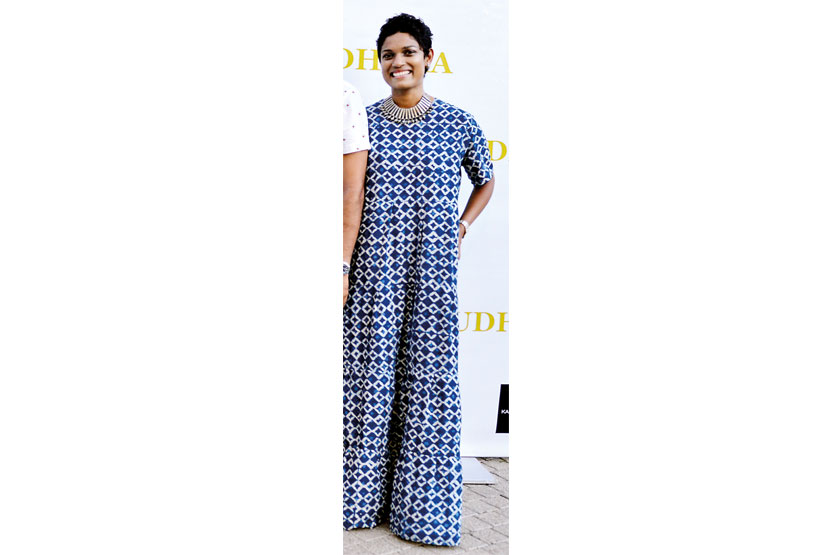 Charini
This incredibly cool designer, hardly ever pouts a sartorial foot wrong. She never plays it safe and always manages to giver her looks a little edge, this one through her choker. The voluminous proportions of her dress are also balanced by that piece of jewellery. Kudos!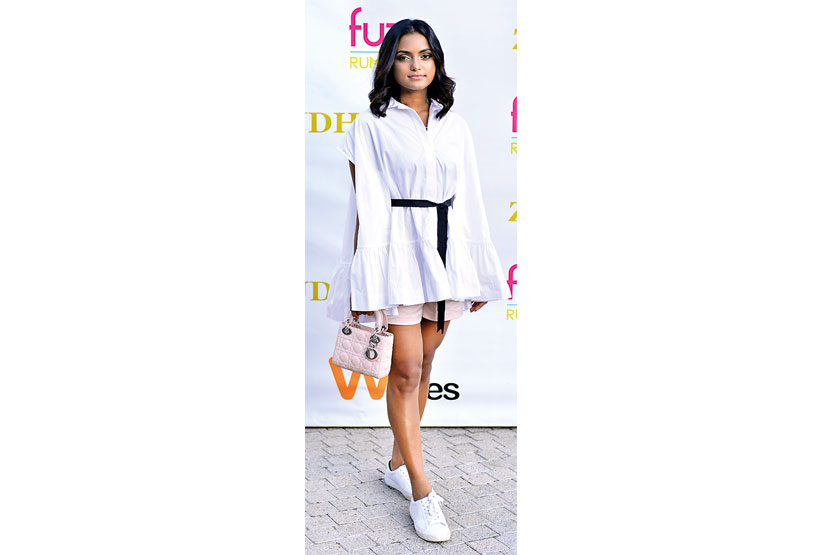 Nadiya
It's playful, flattering, insanely cool and has just the right amount of visual interest. Her kimono-esque, belted top is very McQueen and her subtle pink shorts and Dior bag really allow it to centre stage as does her pairing in with bang on trend white trainers. She's definitely one to watch in the style stakes!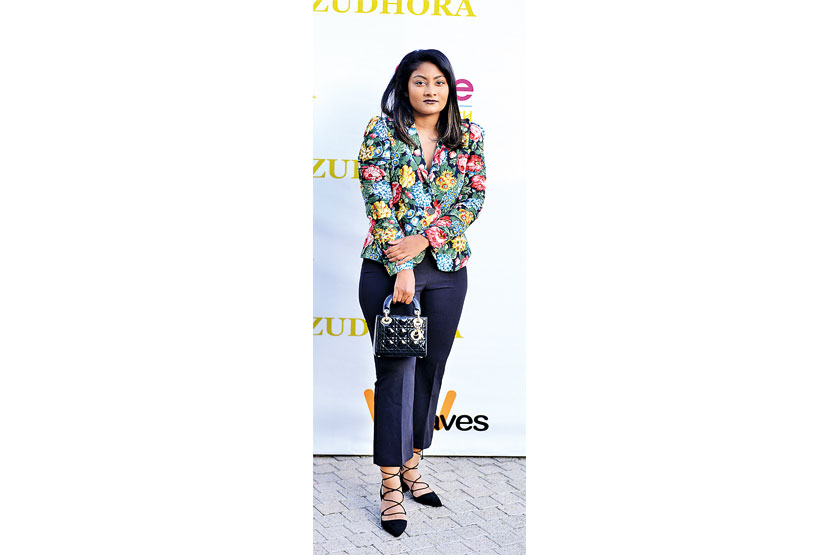 Chemali
What a fabulous outfit and she wears it beautifully. She understands how to perfectly balance an outfit by pairing her multi-hued floral jacket with navy pants and black accessories. The vibrant hues work fabulously with her complexion and her look is both fun and sophisticated.
---
Cinnamon Life presents George Calombaris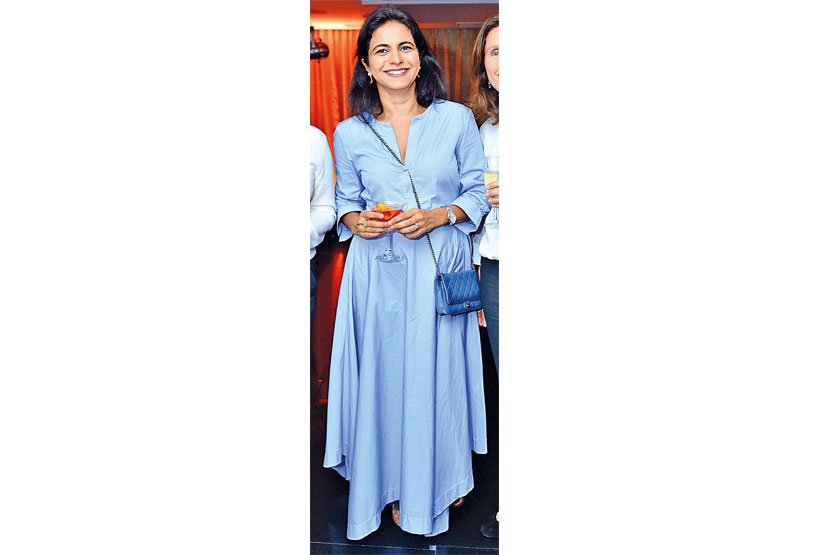 Roshni
Yes to everything going on here. It's not often that a dress can be sweet and sophisticated at once. I love how Roshni opted for a style with an interesting hemline that works fabulously with her crossbody Chanel.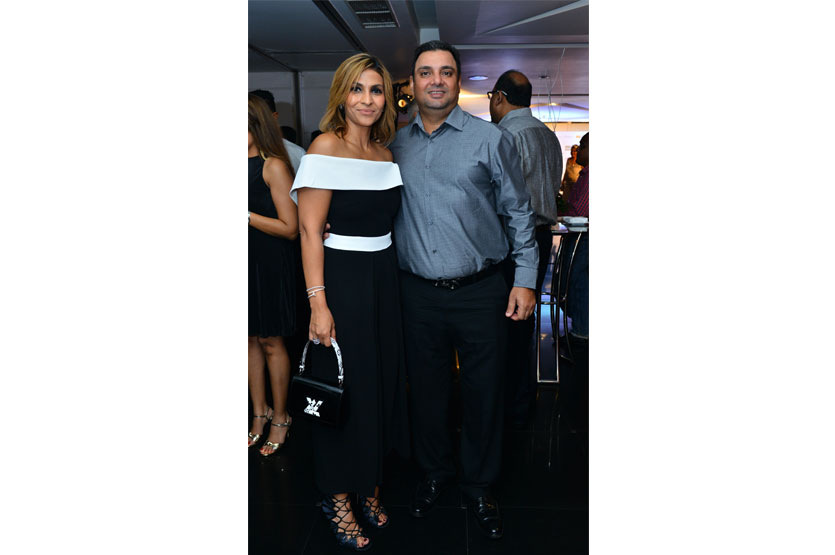 Anusha
Between her striking beauty, monochrome, nipped in waist look, gorgeous Louis Vuitton bag and uuber cool stilettos, this look is a total home run.
---
Work in Progress at The Design Collective, Gandhara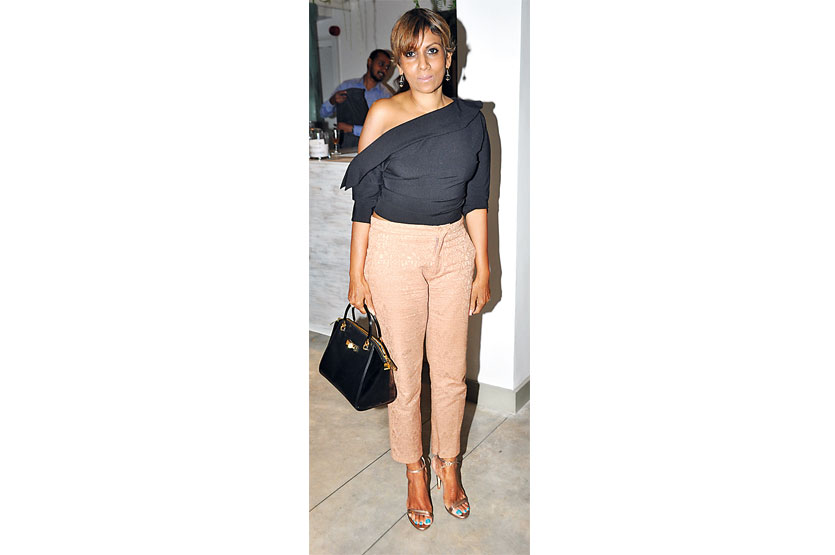 Jaish
Elegant, cool and bang on trend with the cold shoulder top. Jaish really does make the case for black and beige pairings. I love that her gold strappy sandals allow that funky blue nail polish to really shine!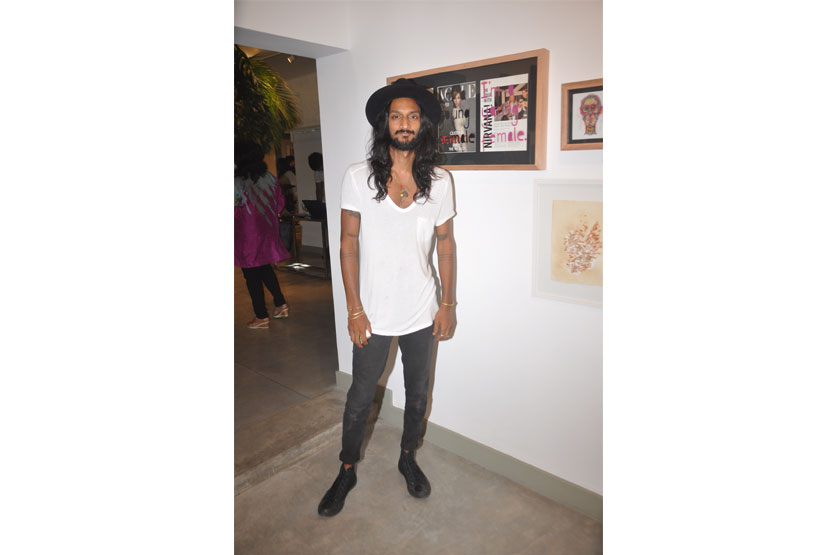 Ryan
What I like about Ryan is that he never seems to try too hard. After all, being stylish is like being funny: it doesn't work if you force it. He's innately cool and it shows.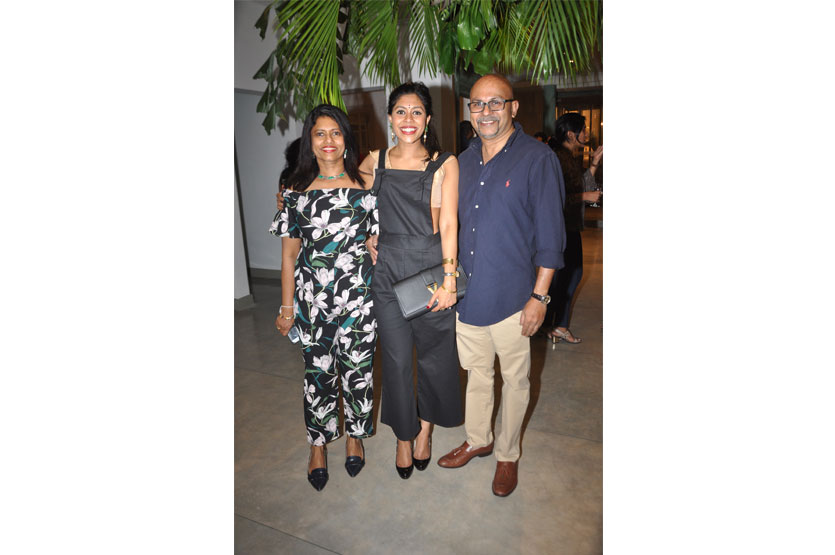 Shahili (above centre)
Insanely cool to wear, dungarees are great as you don't need to worry about matching your top to your bottom. This look works because it's a statement all on its own (no cool accessories required). This outfit has a great mix of masculine and feminine elements and her YSL clutch works well with it too.