Make your presence felt this season in sequins, velvet and metallics
The festive season is all about sparkle and virtually every major fashion house incorporated sequins, metallics and velvet into their A/W 16 offerings.
Sequins
De riguer for the festive season, one of the biggest trends of the year was wearing sequins during the day. Daytime bling has never been more fun and the fact that these shiny discs can take you from day to night with just a change of lipstick make them all the more endearing. A strong sequin look can bring sophistication to any outfit Think more elegant than nineties glamour!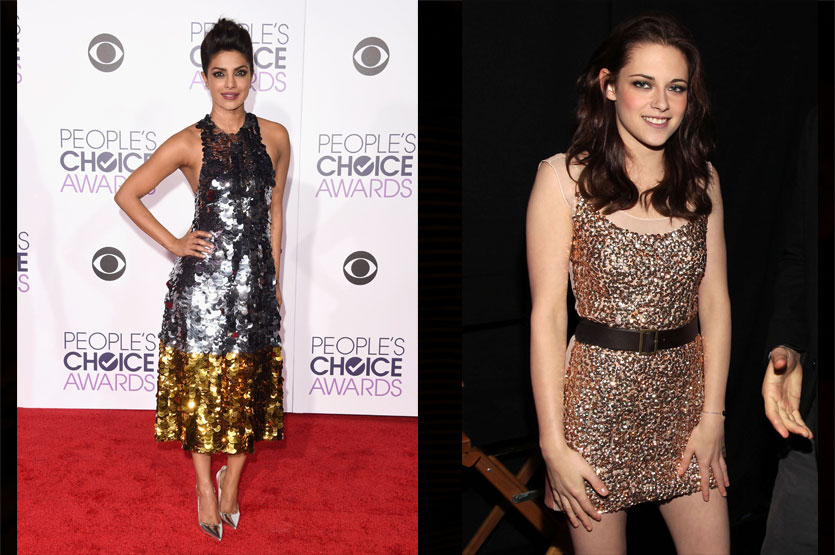 If you're worried about an all-out sequined look, opt for sequined accessories. Whether it's clutch, heels or even earrings the little touches will elevate your outfit. To keep your look sophisticated, opt for sequins in a single colour. Mixing together sequins in different colours will make you look less like eye candy and more like an eyesore. The key is to keep it simple. Don't be afraid to go all-out with the trend! Look for classic full-length or mini dresses covered in sequins. Add some depth to your outfit and pair a sequinned skirt with a sheer white shirt and don't be afraid to experiment because sequins are meant to be fun.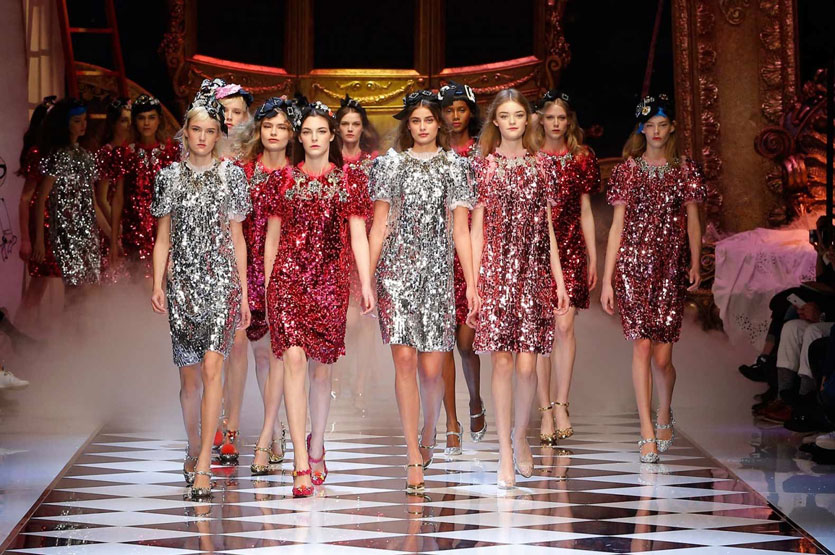 The main thing to remember about sequins is that they will always be the centre of attention. Do not opt for heavy make up or a complicated hairdo, because it will just end up taking away from your outfit. Your silhouette should be sleek and simple, rather than over the top.
Velvet
The month of parties is, of course responsible for the fact that velvet is looking like an extremely tempting proposition again – eminently tactile, it's an absolute no-brainer for a bit of fun on a festive night out.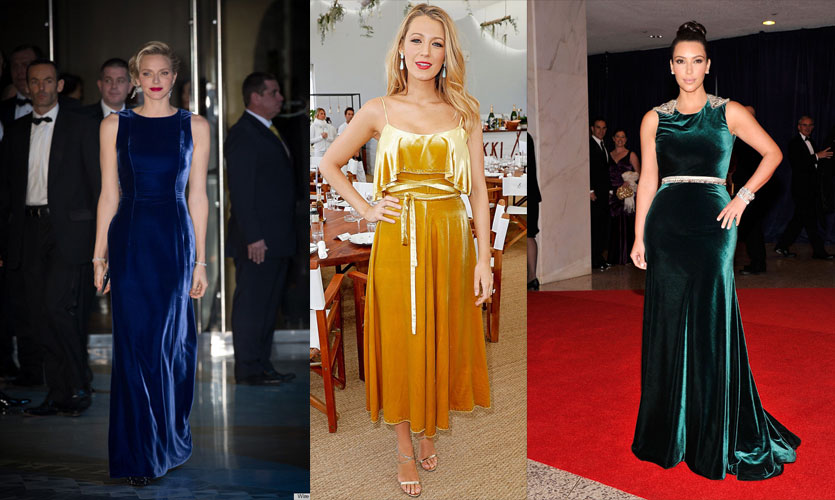 There are plenty of ways to wear velvet and look on trend. If the fitted approach doesn't work for you think more louche and loose. Long, flowing evening gowns that cocoon the body for a striking silhouette. A more relaxed silhouette will work best with longer lengths, although be warned: while a floor skimmer will certainly create a dramatic visual effect, it may be tempered somewhat if you end up stepping and tripping on the hem all night! Wrap dresses and deep necklines are flattering but always keep in mind if its low on top don't make it short as well as that will just look tacky!
Velvet is unquestionably the fabric of the season, very much part of the rich, festive, deluxe feeling for Christmas. The plainest versions are trouser suits, boyish and gamine. Dark, sumptuous rich colours, red and gold are always firm favourites and the beauty of wearing velvet is that you can keep your accessories minimal. There are many ways to wear it so make sure you try!
Metallics
All that glitters and sparkles and gleams is taking the spotlight. Shimmering fabrics and shiny accessories are all the rage this season, designers put the pedal to the metal with silver and gold metallic looks that say "out of this world." The metallic looks were an absolute hit on the catwalks skirts, dresses, tops, pants and everything in between appearing in silver, gold, copper and more. It was a look to easily fall in love with. Decorative tinsel made many of the pieces seen on the runways look especially shiny with their metallic sheen.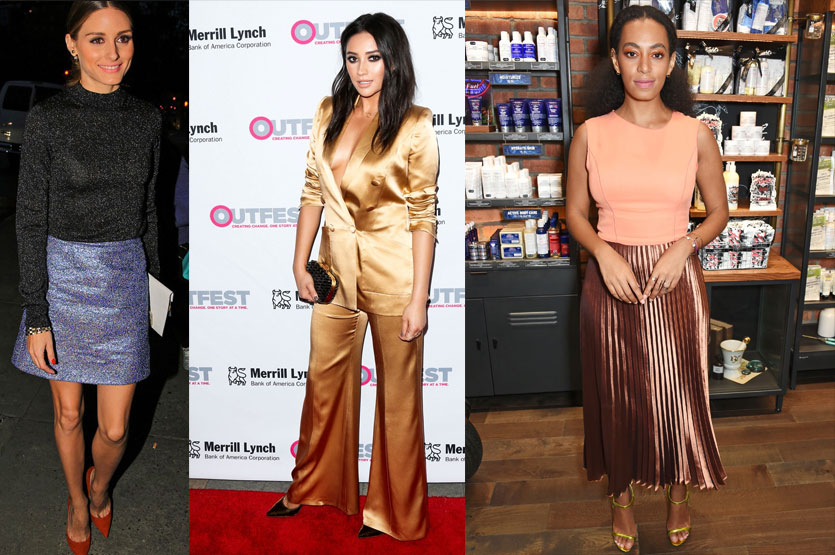 Pulling it off is easier than you'd think, just one piece of advice to keep in mind...don't go overboard! Metallic easily makes a statement, so have that one piece be the shining star of your outfit, and keep the rest of the look low-key. Last thing you want is to be turning heads for all the wrong reasons. In this case, less is more.
Don't just limit yourself to clothing metallic accessories like bags and shoes are an easy and chic way to embrace the trend as are metallic nails which are beloved by Rihanna and Beyonce.
Channel the value of precious metals into your outfit and shine all over the party circuit this season. Worn day or night, metallics give a turbo boost to a wardrobe running on empty.