Visiting the Ocean for the second time this year I must once again emphasize that this restaurant offers nothing but a luxurious and sophisticated dining experience. The setting inside is elegant and beautiful and the verandah outside is perfect for a more relaxed and outdoorsy experience. It is the perfect go to restaurant for any sort of outing formal or informal and is honestly one of the best seafood restaurants in Colombo. Making a relaunch after the Easter Sunday attack they hope to reconstruct it even more luxuriously in the near future.
The Food
Aside from having quite an extensive Japanese and seafood menu, what makes the Ocean unique is that you can pick your choice of fresh seafood straight off the counter and have it made according to your preference. The counter is at the far end of the room and a wide array of fish is displayed on a bed of ice. The fish is super fresh, looks extremely appetizing and you get to pick what type you want, how much and how you want it made. However, having already tried this the last time we were here, we decided to order some dishes off the menu.
For starters, we decided to go with Baked crab, Fresh Oysters and Tempura Rolls.
The Oysters were displayed in an oxygen tank right next to the counter and you can simply pick one out and they serve it immediately with lime and tabasco sauce. The Oysters are kept alive and they are served immediately after their shell has been broken to get the maximum flavour. It tasted extremely fresh and the flavour was maximized by the tabasco sauce and the lime which left quite a strong but pleasant tang in our mouth.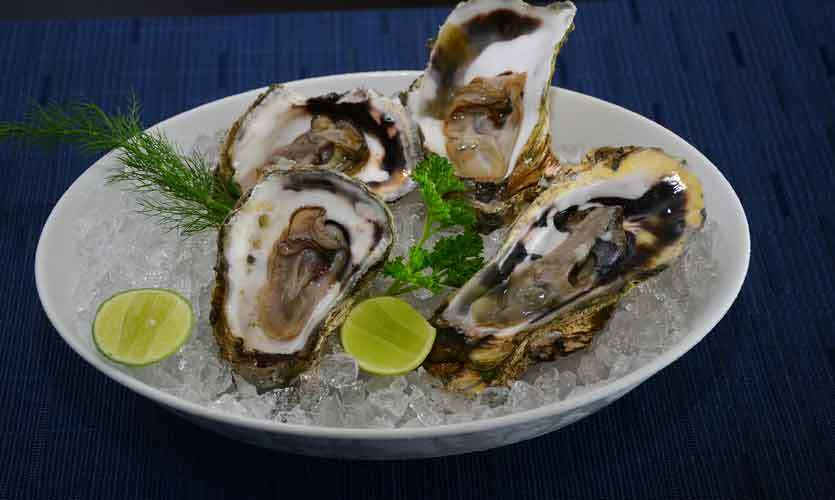 The Baked crab was also superb. There was a load of gratinated crab which was served on a crab shell which had been given a generous filling of cheese and hollandaise sauce. It was super cheesy had the hollandaise gave it an underlying lemon taste which I thought was nice.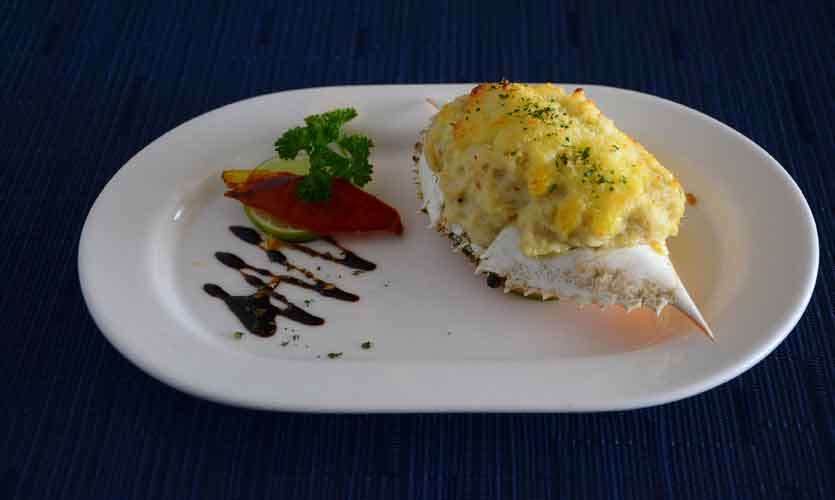 The tempura rolls were amazing as well. The shrimp inside was super crispy and the mix of the avocado and shrimp inside the rice roll complemented with wasabi was a mouthwatering combination.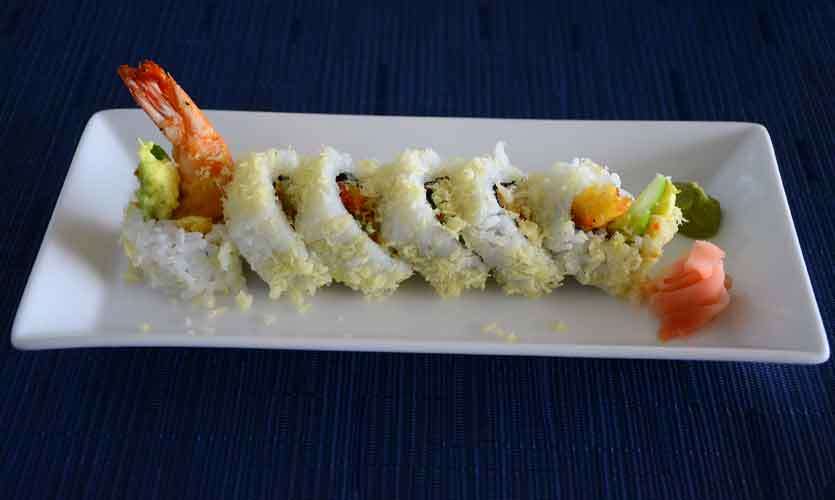 For the mains, we opted to go for the Fish 'n Chips, Mixed seafood platter, Seafood Risotto, and the Prawn Pasta
The fish 'n chips was a pretty regular I would say. It tasted quite good but there wasn't anything too spectacular about it.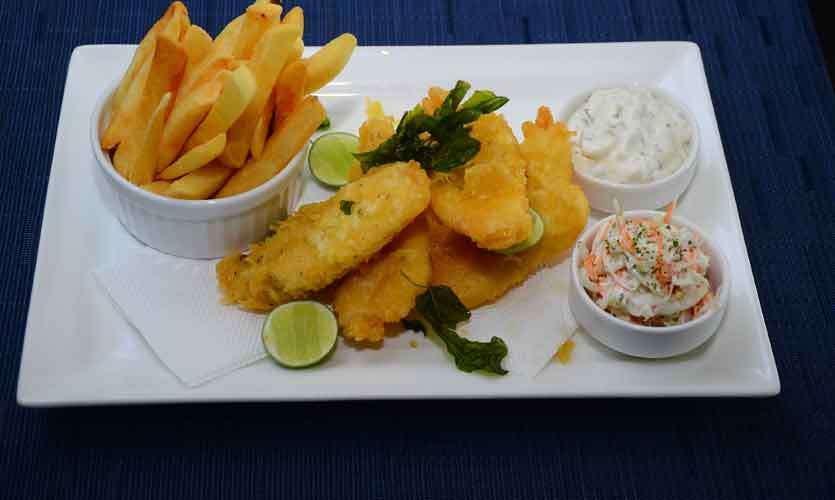 The seafood platter consisted of prawns, seer fish, white fillet and shrimp. I thought it was really nice. The seer was very soft and just melted in your mouth while the shrimp and the prawns were full of flavour and were quite hot. The Pasta was just AMAZING! It was oozing with cheese and had quite a generous spread of prawns. The chef really knows how to make delicious pasta because it had so much flavour in terms of spice, creamy cheese and absolutely juicy prawns.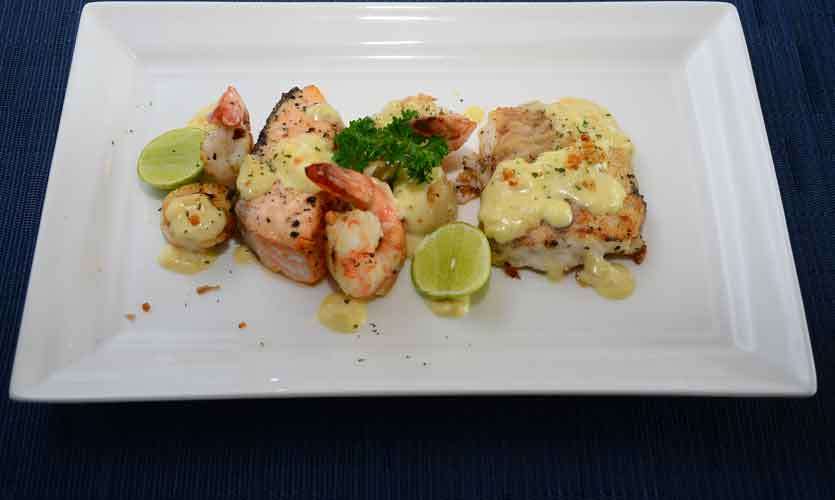 The Risotto was served immediately and we savoured its rich creaminess. It was absolutely delicious! If you love seafood, this dish will send you up to the moon!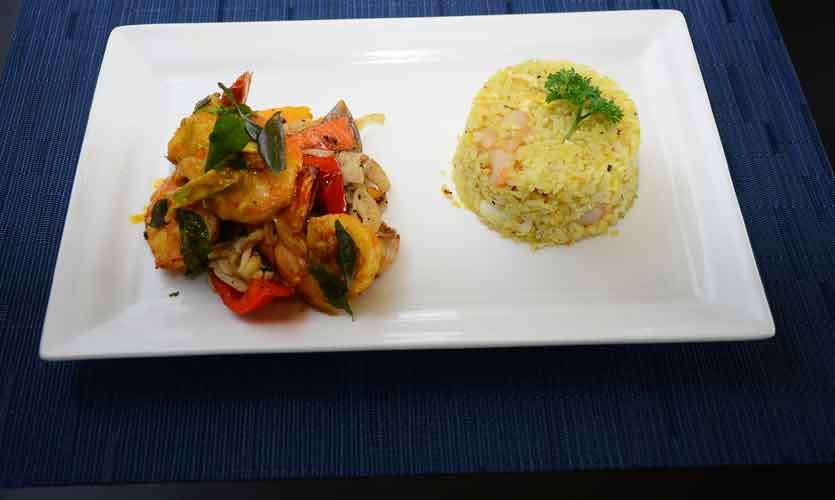 Aside from these dishes, there are many other seafood themed dishes which you can choose from. They have also introduced quite an extensive Japanese menu. And like I mentioned earlier they also have the display where you can choose your own selection of seafood and determine how you want it made. All in all "The Ocean" is definitely an amazing restaurant in terms of food and it caters to all your seafood cravings with its extremely extensive variety of choice.

The Service
The Restaurant staff were pleasant and friendly. Even the waiting time isn't that long and the food was served about 5 minutes after we ordered it which was commendable.
"The Ocean", headed by a Prominent Sri Lankan chef, provides a wonderful culinary experience for all seafood lovers. I would highly recommend this place for anyone looking for a fancy lunch or dinner at quite a reasonable price.
They are open everyday For Lunch from 11.30 am to 03.30 pm and Dinner from 6.30 pm to 11.30 pm.
Tip - Priced at only Rs.200 the fresh oysters act as the perfect appetizer to your meal so do not miss out on it if you ever go to "The Ocean".

Pics by: Waruna Wanniarachchi