Everyone's wearing Mary Janes, or at least they should be...
In fashion, as is very often the case styles have swung in and out of favour over the decades. But now the shoe that's been around in one form or another since the early 19th century is back in style - the Mary Jane. Everyone from Manolo Blahnik, to Miu Miu, to Christian Louboutin, to Jimmy Choo and Gucci have revisited this longstanding favourite and the results are fabulous!
When they think of Mary Janes, most people imagine the round-toed, patent leather flat with a strap favored by schoolgirls of yore. However, today's versions of this venerable style are hardly child's play.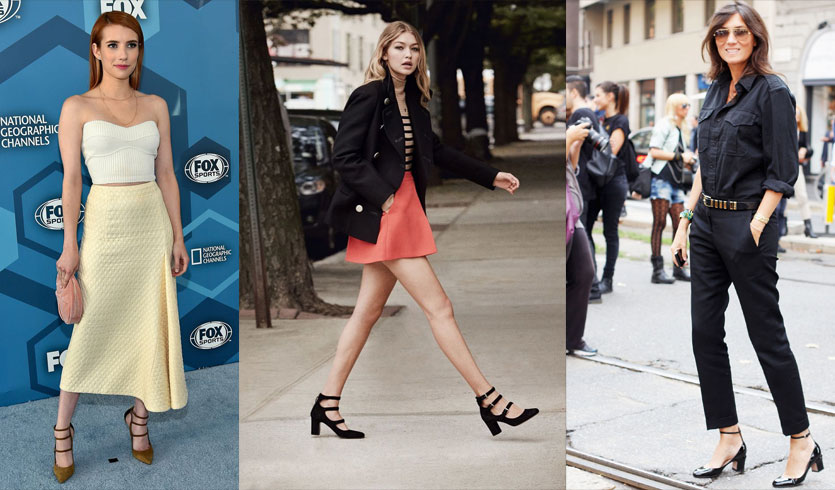 It's good news for anyone who wants a classic, feminine, practical and sexy shoe all rolled into one. (And, quite frankly, who doesn't?) As is the current infiltration of every iteration of the Mary Jane.
What defines the Mary Jane style is the "bar" - a single-buttoned strap across the top of the foot which dates back to the turn of the century. The name comes from the shoes worn by Mary Jane, a character from the Buster Brown comic strip (drawn by R F Outcault) which first appeared in the New York Herald in 1902.
Still not convinced? Here's why a pair of Mary Janes will probably be the most wearable and worn shoe in your wardrobe!
They really are the shoe you can wear around the clock. Who doesn't love a shoe that you can actually walk around comfortably in? The Mary Janes offer exactly that. With chunky heels and straps, these are shoes that are going to make your outfit rather than break your ankle, which is why they should form the backbone of your shoe collection.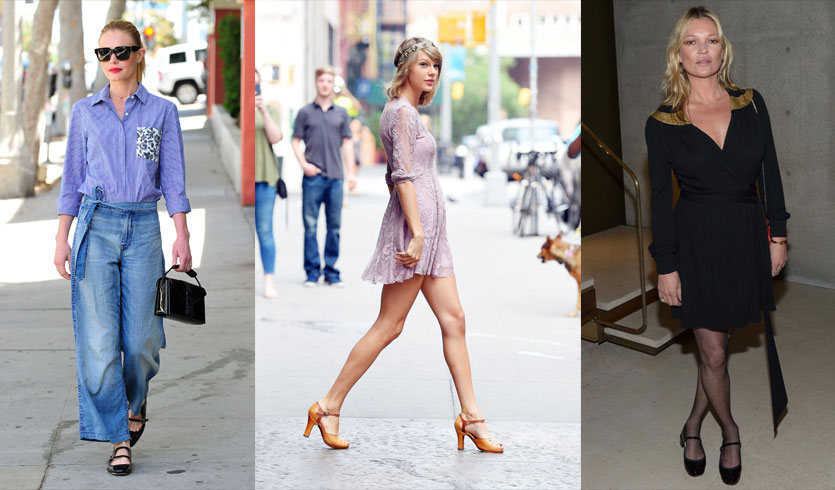 On your feet a lot? Opt for a chic flat pair. Desk bound? Try a mid heel. And for parties, hunt down a pair that's just that touch higher - and in an opulent fabric, velvet is the go to for the season!
This versatile shoe really will pair with pretty much everything you own, baring a sari! Trousers? Yes. Dresses? Yes. Culottes? Yes. Skirts? Yes. Mary Janes look right with just about everything. Wear with an LBD for a cocktail party, pair with a pencil skirt and shirt for work, or team them with cropped jeans and a crisp white shirt for the weekend.