Helping Colombo's star crossed lovers celebrate Valentine's day, the Asylum Restaurant has launched a special promotion called A Week of Love which will run for the next seven days starting from today. The chefs from Asylum Restaurant have toiled hard to create some exceptional cuisine which is sure to help you score top marks with your valentine!
I was serenaded with a starter of beetroot and bocconcini carpaccio served with chives, orange, citrus aioli and pine nuts. The sweetness of the beet and the tanginess of the orange were a perfect union and is ideal for those who have a sweet tooth.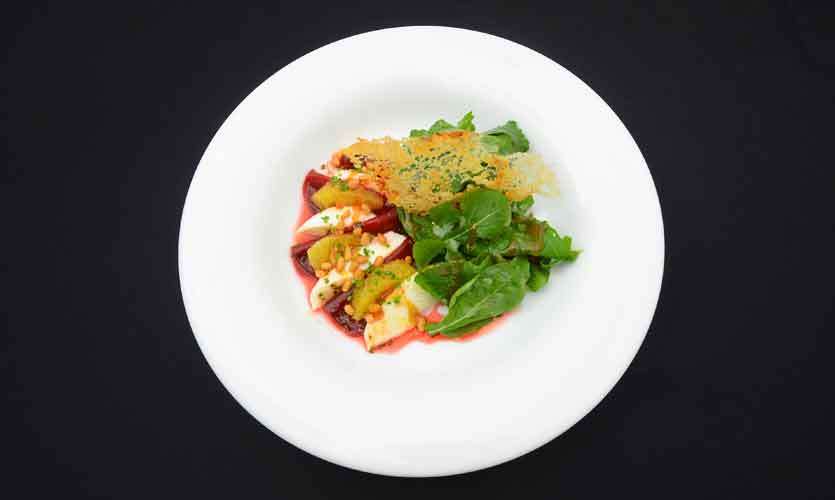 Romancing me further with their selection of main courses, they placed before me a sizeable portion of almond and coconut crushedpan fried barramundi served with truffle cauliflower, charred broccoli and yellow bell pepper puree. The fish was soft and I was pleasantly surprised to taste the lovely combination of spices in the fish.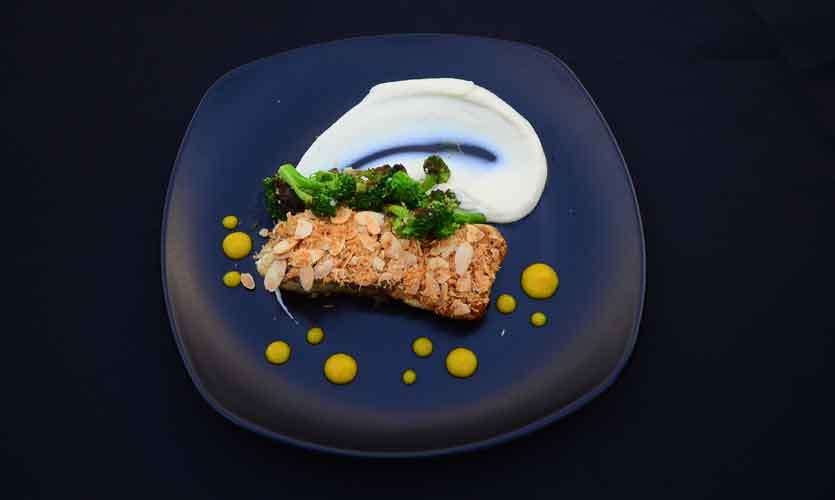 Also for pescatarians the Chargrilled cajun spiced prawns with pumpkin lemongrass puree and cucumber apple relish ticks all the right boxes. The combination of the Cajun spices and pumpkin lemongrass puree was unusual but it was a palate pleaser.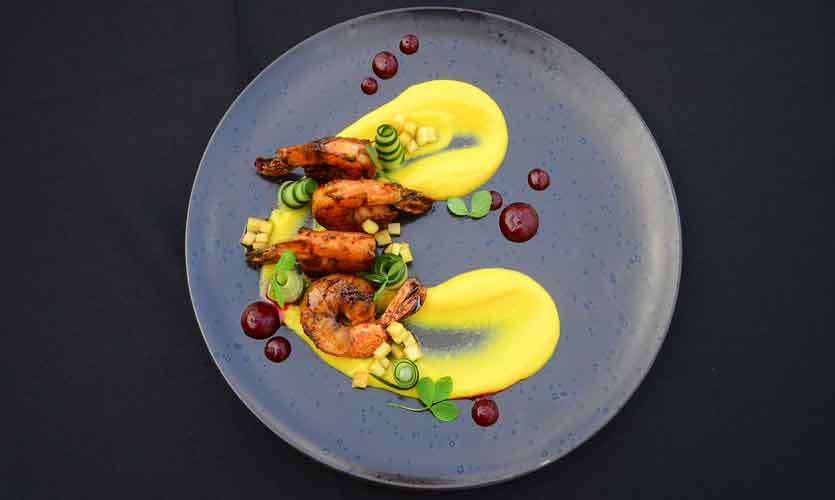 To tickle my taste buds I sampled their fresh herb-coated chicken roulade stuffed with pistachio, mushroom, dry apricot and served with beetroot risotto, butternut squash and a raspberry chilli emulsion. The texture and taste of the roulade was commendable and the beetroot risotto was creamy. The presentation of this dish was visually arresting.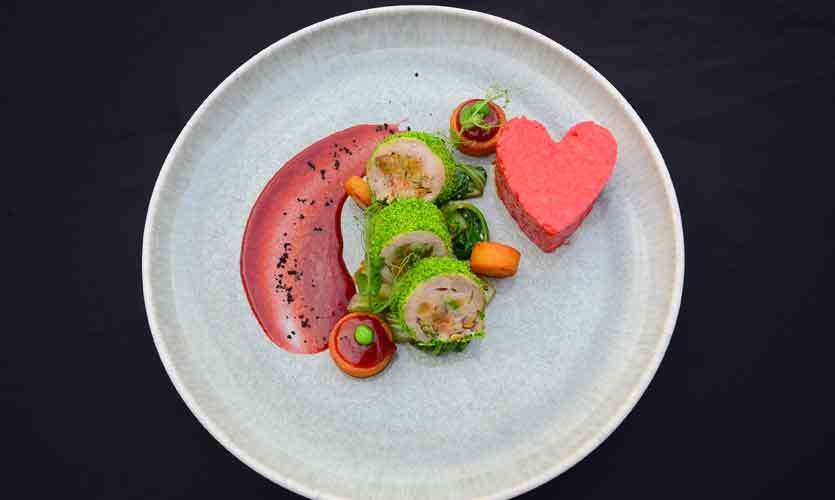 If I have to profess love for something on this special day then it has to be for lamb shanks and my eyes lit up when I was served a very generous portion of slow cooked Australian Dorper lamb shank, served with creamy mashed potato and lamb jus infused with red wine and rosemary. By jove what a dish it was! The meat was so soft it fell off the bone and the mashed potato was pure comfort food.
Just as I was about to say that I was all loved up with their food, they placed before me their vegetarian option of Mushroom and cauliflower Wellington served with a pickled beetroot and truffle green pea puree and frozen goat cheese. No stodgy pastry here!. The pastry was light and the filling was divine, a match made in culinary heaven.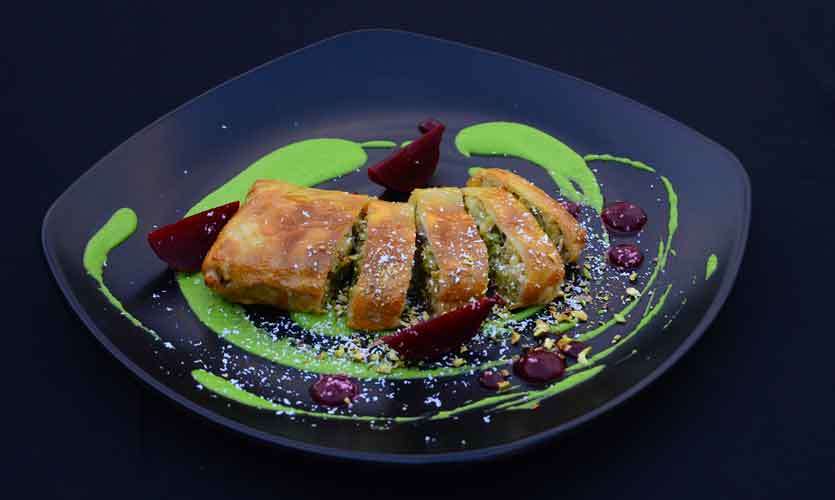 To round off their Valentines' meal, the Asylum Restaurant had prepared a variety of desserts, but I opted to try only two, namely the flavoured ice cream with mini oreos, raspberry flavoured muesli, marshmallows and nutella chocolate sauce and the Asylum perfect red velvet cake with bees honey and a passion fruit compote.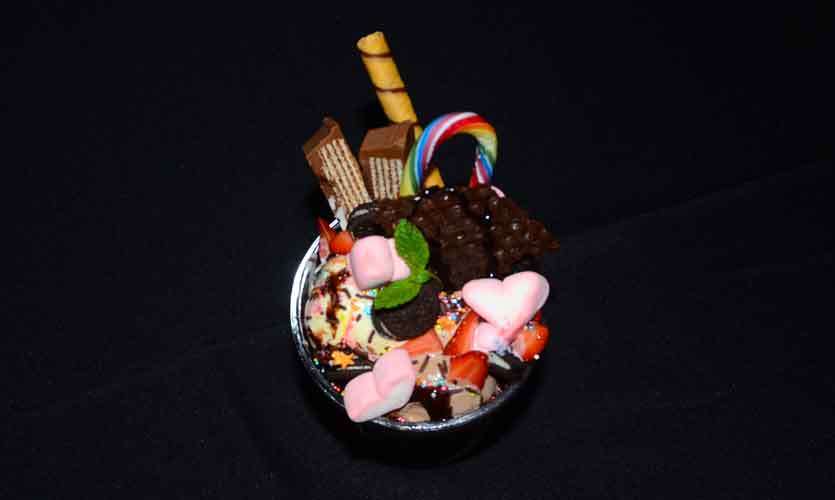 The former reminded me of a knickerbocker glory which we relished during our childhood. This was the Asylum's more loved up version. The latter was beautifully presented and the red velvet cake with the passion fruit was sublime.
The options I tried from their Valentine's menu is sure to help you ignite the passion in your romance. So give cupid some time off, take matters into your own hands and try out the menu at Asylum, after all food is the way to a woman/man's heart!
Reservations: 077 360 1377/077 360 1388
Photos: Varuna Wanniarachchi