On Saturday March 2nd the SAARC Chamber of Commerce and Industry (SCWEC), held the first annual SAARC Woman Entrepreneur of the Year Awards at the Shangri-La Hotel's Grand Ballroom. The prestigious event, titled AART – A SAARC Musical Couture and Culinary Extravaganza, not only provided a platform to award each of the SAARC countries individual winners, but to present an overall winner out of the seven inspiring women, selected by an esteemed panel of international judges.
In between each countries' presentation (Sri Lanka, Bangladesh, Afghanistan, Maldives, Pakistan, Bhutan and Nepal – India didn't have an entrant this year), a female fashion designer from that country showcased their collection through a fashion parade, with the musical accompanist also hailing from their homeland.
In her opening address, SCWEC Chairperson Mrs Rifa Musthapha stressed the importance of women creating their own businesses in the region; to not only empower women, but to make sure there are opportunities for future generations entering the workforce. At the present time, SAARC countries have the largest number of young working class in the world as well as one of the fastest growing economies.
Sri Lanka's very own Lakmini Wijesundera took out the overall top prize as Co-Founder and Chief Executive Officer of Board Pac, the internationally recognised, paperless board meeting software. The fashion showcase was by Ramona Oshini Jayawardena, the founder of Ramona Oshini and Zudhora who showcased her new SS20 collection. The musical entertainment was performed by beloved singer, Nelu Adhikari.
The other SAARC Woman Entrepreneur of the Year winners, entertainers and designers included: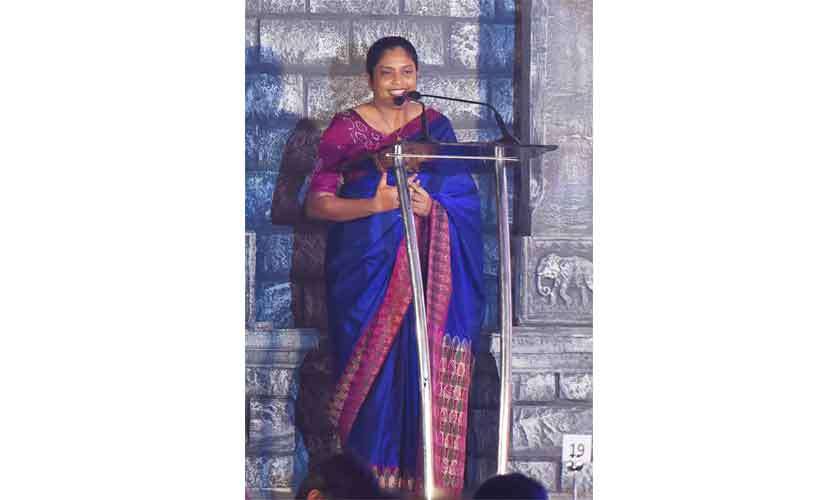 Maldives:
Winner: Suiza Ibrahim - Managing Director & CEO of Sui's Salon.
Fashion by Raidha Ismail Shafeeg who debuted her Spring 2019 collection under her brand Raidha Maldives.
Music by the Maldives first female DJ, Ngie Aninath Faleena Abbas.
Pakistan:
Winner (who was also the designer): Hina Mansab Khan of Laila Pvt Ltd.
Through Laila, Hina works at a grassroots level to empower the female population. By employing mostly women, it helps them achieve financial independence, especially among those living in rural areas.
Music by singer Hamza Abbas Malik.
Bhutan:
Winner: Chogyel Lhamo : Owner of Green Bhutan Waste Management.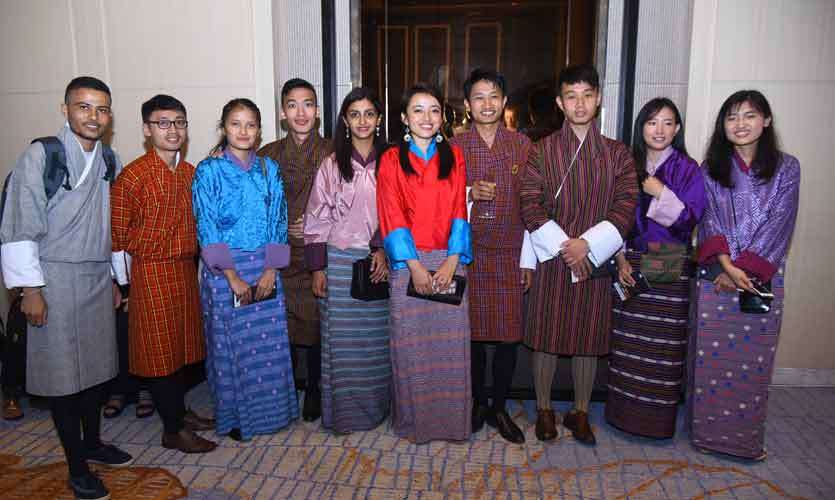 Fashion by Kencho Wangmo of Kencho Couture that included traditional, casual and winter wear.
Music by Tandin Wangchuck.
Nepal:
Winner: Shyam Badan Shrestha of Nepal Knotcraft Centre. The centre employs hundreds of women from socially and economically deprived communities who create eco-friendly, handcrafted products.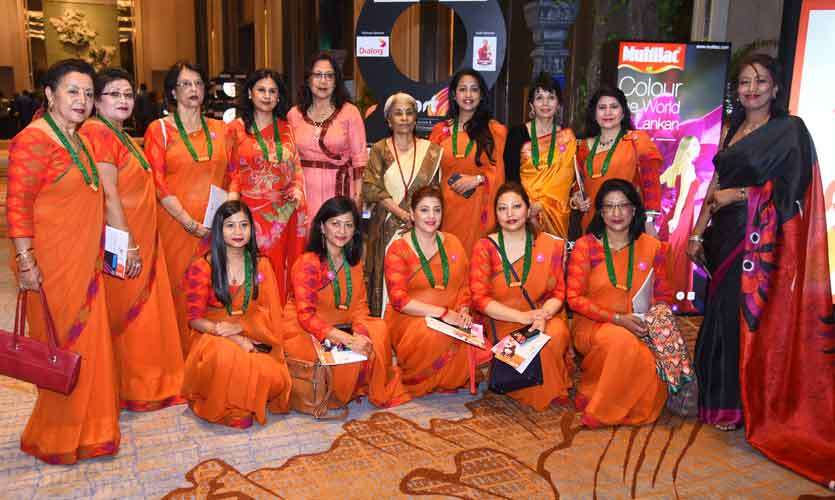 Fashion by Anu Shrestha of Kallisto Designs and Sarita Tulandhar of Swoniga Design.
Music by singer Sabina Karki.

Afghanistan:
Winner: Zarghona Walizada – the owner of Afghanistan's largest logistics company Tac Taz.
Fashion by Mohsina Saqeb, the Founder and President of Jama Design Handicrafts.
Music by Fazila Zamir, robab player and one of the very few Afghani female musicians.
Bangladesh:
Winner: Priti Chakraborty, Chairperson at Universal Medical College & Hospital Ltd.
Fashion by Huma Hassan Qadri of SABL Life Style Collections.
Music by multi-talented musician, Ibne Khaldun Razon.
India:
While India didn't have an entrant for the entrepreneur awards, Shamlu Dudeja, famous for Kantha embroidery. Kantha is now recognised as a top fashion statement with a social cause – empowering women, bringing about economic independence and giving them a voice to speak against abuse, child marriage and furthering their children's education.
Music by singer Jayanthi Ray.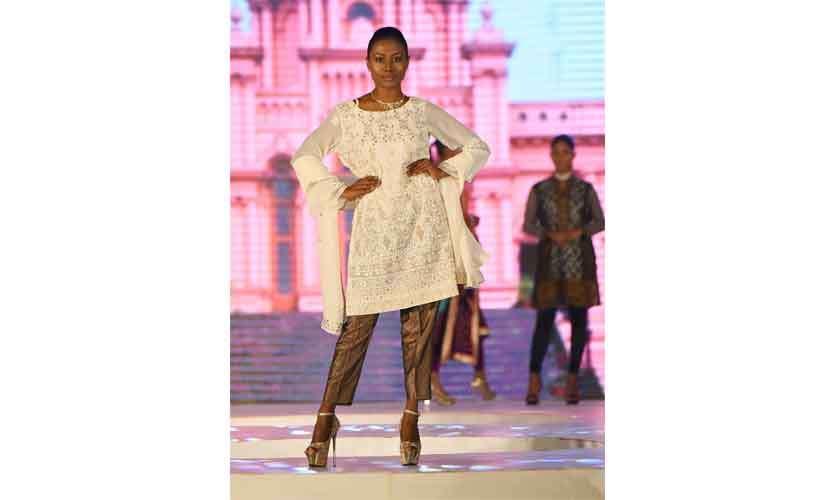 The menu was created by combining ingredients from each of the SAARC countries which resulted in a sophisticated fusion of dishes. Local dishes such as mini pol roti with seeni sambol topping and curried pumpkin soup served with a curry leave chilli and onion roll provided a twist on a classic
Other highlights included Afganisthan borani banjan on cucumber, Indian tandoori murgh salad with sundried tomato salsa savoury tart and Indian subz biriyani with Bhutanese shamu datshi (mushroom, cheese and green chilli curry), Bhutanese Kewa Datshi (potato and cheese cake), Nepalese newari chola (chickpea curry) and Bangladeshi morog pulao.
The dessert platter included selections from five countries - jelabi from Afganisthan, rasmalai from India, gerikiru boakibaa from the Maldives, firni from Pakistan and our very own, wattslappam.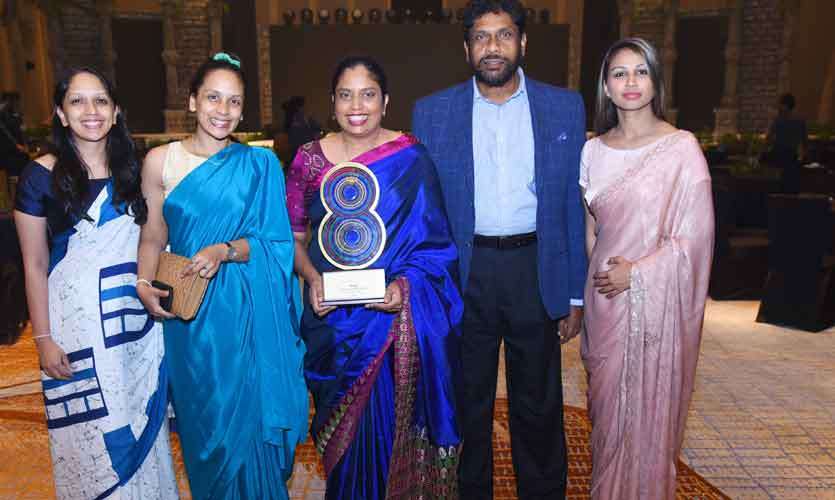 All proceeds of the evening went towards SCWEC's social enterprise project - a business model that creates a cost-effective sanitary napkin manufacturing scheme which provides low cost, biodegradable, sanitary napkins to women, who also manufacture the product. The project is sustainable, revenue generating and allows women to become actively involved and engaged in the workforce. Due to the success of the pilot programme in Sri Lanka, it is to be replicated in each of the SAARC countries.
Patrons of the event agreed it was a roaring success and hopefully encourages more women in the region to tap into their creative and entrepreneurial spirit to create businesses that uplift and empower not only themselves, but their communities.