His social media statistics are impressive. A tad over 1.7 million social media followers and more than 400 millions video viewshas placed him amongst the top travel bloggers in the world. Meet Drew Binsky, the intrepid traveller and blogger who has already travelled to 153 countries since he started his epic adventures in 2012.
Drew, currently in Sri Lanka with his girlfriend Deanna and cameraman held an informal meet and greet with his Colombo based fans whichwas hosted by The Social Network in association with Sri Lanka Tourism. The chirpy chap is held his young audience in thrall as he narrated stories of his life while answering questions from the audience who are all keen to travel and start their own blogs.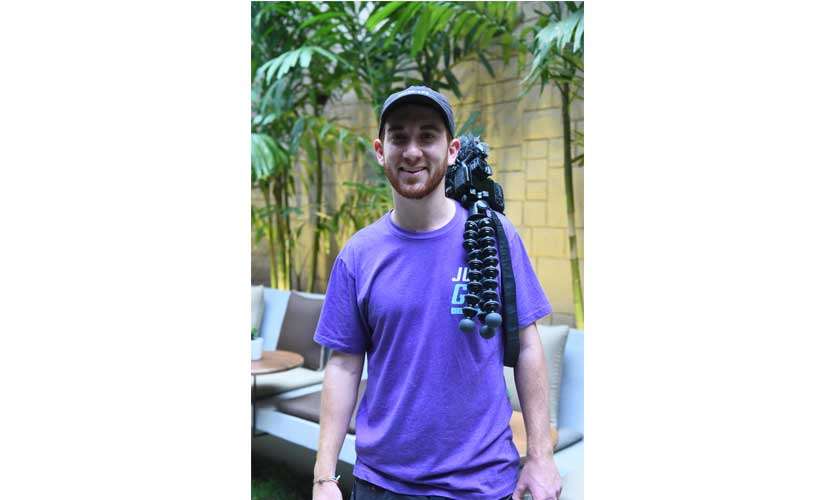 A native of Arizona, USA, Drew graduated from the University of Wisconsin-Madison, with a double-major in economics and entrepreneurship. During his junior year of college in 2012 Drew studied in Prague.
"That's when the travel bug first bit me. After having an incredible semester of living in Europe and travelling to more than 20 countries I knew I wanted to make a career out of travelling"
Within two months of graduating from college Drew did some research and too up a position to teach English in Seoul, South Korea, at just 22 years of age. While in Korea he visited two countries within two years by visiting two different cities each month. It was while in Korea that Drew began his first blog called The Hungry Partier which documented hiscrazy party and travel stories from around the world. He would spend more than 40 hours a week writing blog posts and networking with other bloggers and growing his social media channels. In August 2016 he rebranded himself as Drew Binsky which coincided with the launch of his blog http://www.drewbinsky.com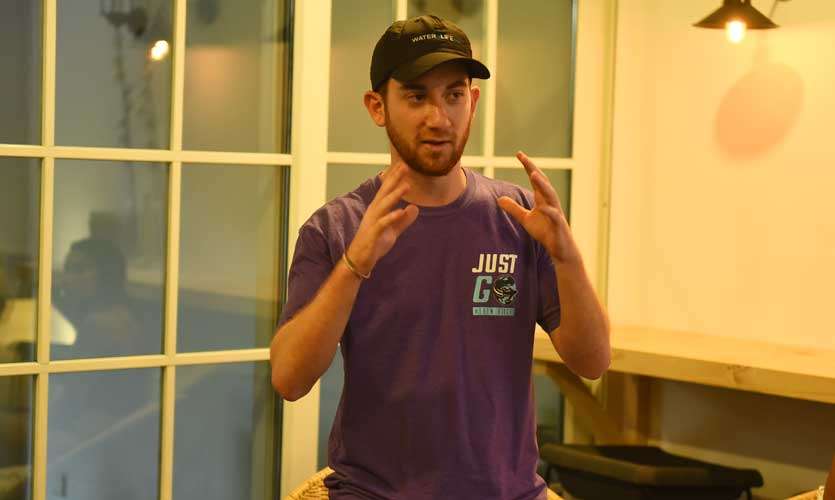 Over the last few years, Drew has visited every country in Central and Eastern Europe visited Antarctica and visited the Middle East which included a two week trip to Iran. He has also travelled all over Southeast Asia and the Pacific Islands. Currently based in Bangkok with Deanna, Drew is always planning and plotting his next trip. With his growing success and popularity his team has expanded too and now he travels with a cameraman who videos Drew as he goes in search of new adventures.
While in Sri Lanka, Drew will visit the indigenous people in Mahiyanganaya as he says he loves meeting indigenous tribes. This is Drew's second visit to Sri Lanka. When he visitedfirst time he was not into making videos and the second time around he is keen to show the world the beauty of Sri Lanka. He is always on the lookout for unusual stories and arguably it is possibly for that reason that he has become so popular. Drew also has the distinction of holding two Guiness World Records. One is for the most visited UNESCO world heritage sites visited in 24 hours which he achieved in 2016 by travelling to 12 UNESCO sites in Germany and Netherlands and the other is for the fastest time to pack a suitcasew in 35.59 seconds.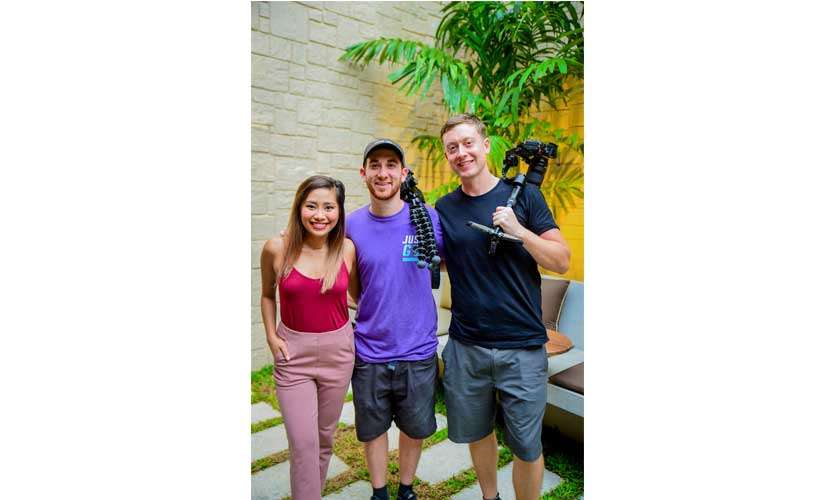 Deanna and Drew with their cameraman
His mission is to visit all 193 countries in the world by 2020 and given his ambition he will achieve that too!
Follow Drew's adventures on
Facebook: http://https://www.facebook.com/drewbinsky/
Instagram: https://www.instagram.com/drewbinsky/?hl=en
Youtube: https://www.youtube.com/user/thehungrypartier