Celebrating their first year anniversary in great style, recently Shangri-La's Hambantota Resort & Spa had laid out a feast for their guests. Their chefs needless to say, present some of the most delicious dishes you can find. You should definitely make a trip to find out for yourself. Or if ever you are visiting the area just pop by for a meal.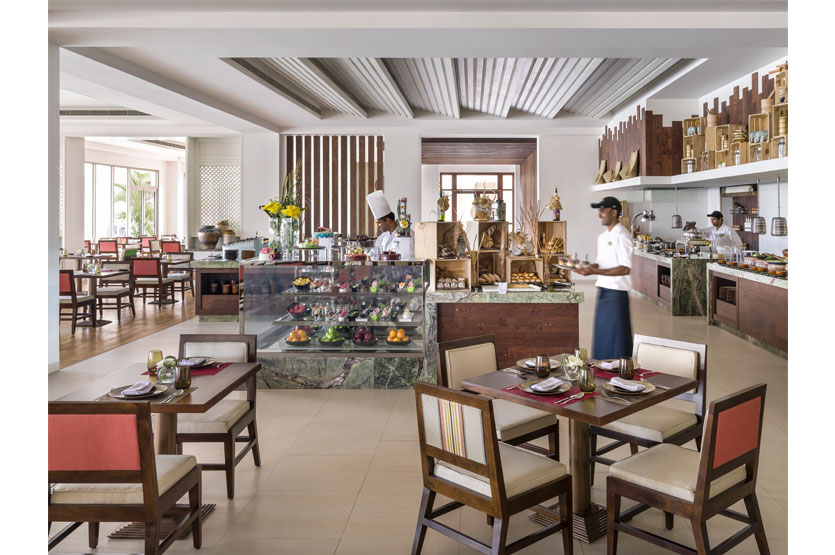 During the weekend of celebration Shangri-La's main restaurant Bojunhala hosted an 'Organic and Sustainable Table' with items grown and produced by Sri Lanka's organic certified suppliers. The table was enriched with local fruits and vegetables fresh from local farms and the chef's garden. Bojunhala also offered a 'Rooted In Nature' lunch buffet, featuring the finest locally and ethically sourced ingredients in Sri Lanka. The tantalising lunch buffet had the usuals like a pasta corner where you could get your dish customised with the pick of your choice, the cold cuts counter as well as the cheeses and salads. For soup we had the carrot and coriander soup which was really flavourful. The local corner had items like dun thel rice, mutton curry, seafood curry, breadfruit curry and tempered beans curry. There was also a Chinese noodles soup corner where you could make your own soup adding whatever you want from the wide array of condiments and ingredients.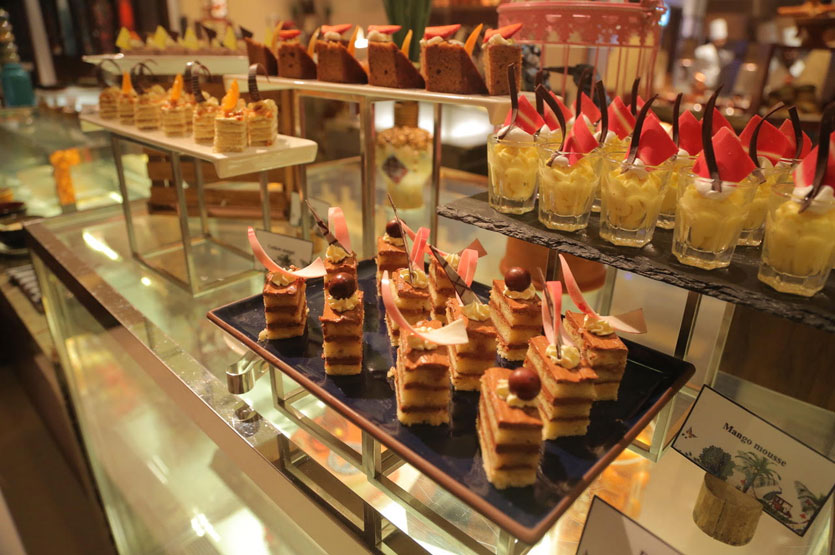 The grilled pork chops with a raisin and peach compote was a delectable dish as the pork was marinated so well. Tandoori chicken pizza, nasi goreng, seafood zarela, cauliflower and pea gratin, Lyonnaise potatoes, Hainanese chicken and Thai stir fried vegetables with hot basil are just a few of the fusion dishes that were laid out.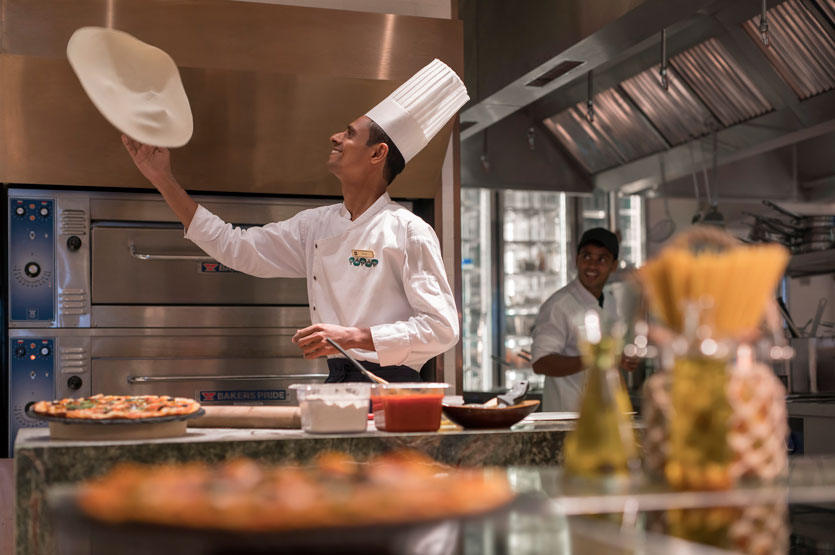 The designated area for desserts was a real treat for those with sweet tooths, and comprised of fresh fruit, a variety of ice creams with different toppings, fruit trifle, chocolate gateaux and several other types of desserts.
This restaurant has a little children's area which I thought was appropriately thought of, as the food was laid out on very low tables where the children could serve themselves. Delicacies such as French fries, sausages and hotdogs were especially laid out for the children.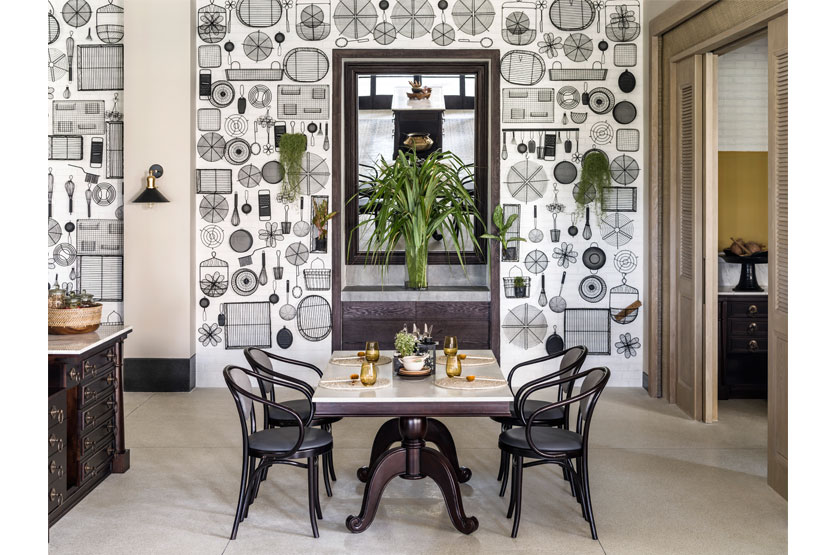 At SERA, they serve South East Asian cuisine. Here too, everything is made from locally grown produce. The seating is also different here with long tables so you get to mingle and chat with other guests while you eat. We were hosted to a special dinner under the stars featuring the hot favourites of their regular menu. The Indonesian char grilled chicken skewers which comes with a delicious peanut sauce and the fish cakes on lemongrass skewer and chillie garlic sauce were the appetizers we had. I really enjoyed the Singaporean sweet corn soup, it was delicious. The beef rendang was a spicy Indonesian preparation. The wok fried chicken with vegetables was also an interesting dish. In addition, there was also Mee Goreng A La Tek Tek, which is a noodle preparation with egg and there was also steamed rice. After indulging in all this, we were pretty stuffed, but we couldn't say no to dessert, which was rather unusual. It was a rampe flavoured cake with ice cream called pandan layered cake.
Another restaurant they have is ULPATHA, which is the perfect place to unwind after a game of golf. They offer a wide range of snacks, a fine selection of malt whiskies and other beverages and cocktails. There's also a pool table for someone who might want to pop in for a game after dinner.
GIMANHALA which I would say is my favourite, is yet another beautifully located restaurant which overlooks the gardens and the ocean. It's a perfect spot to enjoy afternoon tea or a selection from the cocktail trolley or some champagne under the stars.
Address: Sittrakala Estate, Chithragala, Ambalantota, Sri Lanka
Telephone: +94 47 788 8888
Website: www.shangri-la.com/hambantota/shangrila
Facebook: www.facebook.com/ShangriLaHambantota
Instagram: www.instagram.com/shangrilahambantota
---
PHOTOGRAPHS courtesy Shangri-La's Hambantota Resort & Spa