During early February, Minister Johnston Fernando said in Parliament that 142 cases of rape, 42 cases of serious sexual abuse and 54 cases of child abuse were reported within the first 15 days of 2020. While some would blame it on the lack of sex education in school curricula, one would really question whether this has any link to the backward and conservative society we continue to live in. As children have been identified as a vulnerable segment in society, representing them before the justice system plays a vital role in keeping them away from secondary victimization and helping them to be on track with their life's priorities. This is why the Child Force Trooper concept is identified as a timely need of the hour, particularly at a time when child protection in the country has reached a crisis.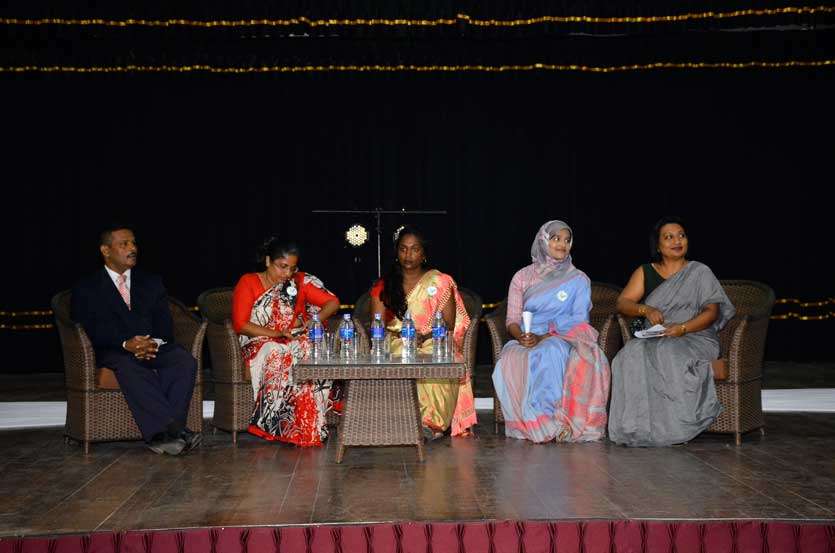 Child Protection Force
With a vision to improve the juvenile justice system in the country, attorney-at-law Milani Salpitikorala launched the Child Protection Force back in 2017. "We therefore provide legal aid and follow up on legal assistance to children who are within the justice system. These are children in care institutions or children with ongoing court cases. We also want to ensure that the psychological status of the child is protected and to educate relevant authorities and institutions.The Sri Lankan law identifies three categories of children who need care and protection including children of parents who are drug addicts, children who have been accused of offense, children who have left care institutions and families of those children. When a case is reported to us we apply for a case brief, or get the file from court. This process takes at least a month. There are many instances where we have represented children even without the file. We assist the child and family to seek psychosocial assistance and that is one of the first things that we do by referring them to institutions such as Lama Piyasa. I do write to a lot of authorities including the Victim and Witness Protection Authority because children who are victims of offense later get threatened. We also write to the Police, National Child Protection Authority (NCPA), Probation department and due to the vast amount of cyber crime cases we have received we have also started writing to the CID.We also provide the social needs and this is where we collaborate with other organizations where we get together, discuss and arrange the needs. Continued therapeutic counseling is provided by Lama Piyasa for those who require the service."
Keeping children from secondary victimization
Milani further said that when the child or family goes to the Police station that a representative of CPF accompanies them. "We always try to represent our clients when they go to the Police. In addition to that the NCPA officer of the particular district and lawyers also join. We also have the judicial medical officer and hospital staff in cases where we haven't represented the child, but I do know that this particular exam is very difficult for a child. Then there are probation and child development officers. Apart from that when a child has to go to court or is sent to a care institution from courts he is transported in the prisons bus and is held in transit at the Prisons department.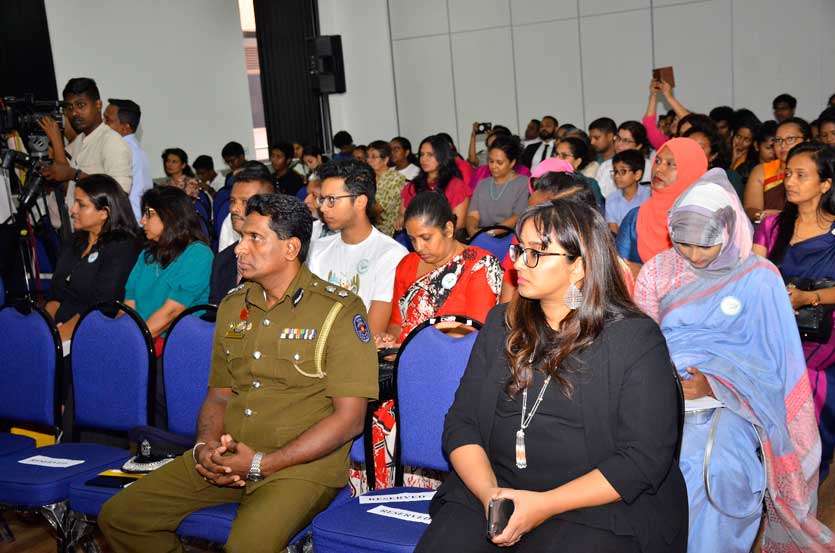 The court system with all due respect to the system, I do believe is what causes the most amount of secondary victimization to any child. They do meet lawyers both private and at state departments, court staff, registrars, court appointed counselors, judges, and magistrates at the court. These are few places we represent the child with us. There are also instances where we cannot be with the child because we are not allowed. There are many institutions that refer cases to us including Lama Piyasa because they identify that the whole legal process is very traumatic to the child and family. In addition to that, the Police, district child development officers and fellow members of the bar have referred cases to us, we do wish the Probation Dept. and officers refer cases to us because most difficult and traumatic cases are what goes to the probation department."
She also acknowledged the services rendered by Lama Piyasa as a rehabilitation center for children who have gone through traumatic experiences. The establishment comes under the purview of Ministry of Health and the success rate of reintegrating children back into the society is very high. Some of them are now employed as well. She also stressed on the need of raising awareness among teachers as they have an equal responsibility to that of parents, to identify children going through troubled times and conduct workshops to empower children. She also pointed out insensitivities of actors within the justice system where the child is subjected to secondary victimization and insensitive of the media.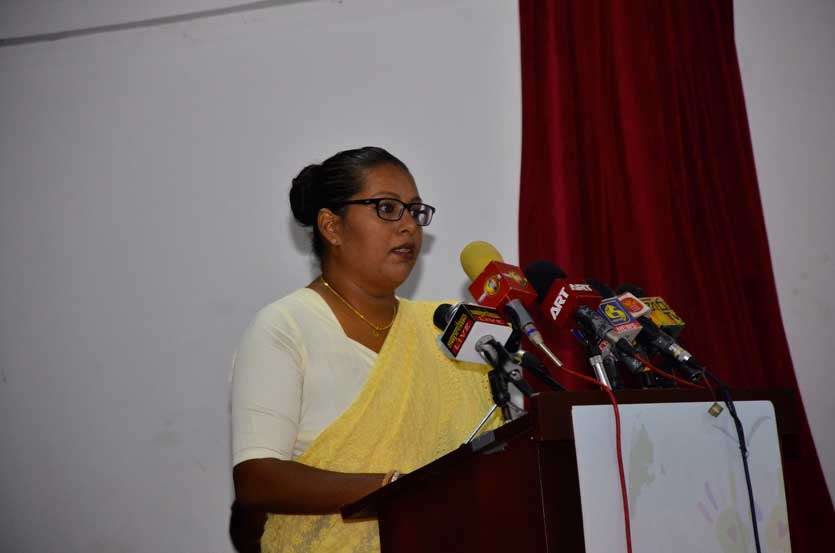 Who is a Child Force Trooper?
While working with children I realized that empowering the child is the most important thing," she said while introducing the concept of a Child Force Trooper. "If you want to be a child force trooper there are three conditions :
Creating awareness on child rights and child protection in Sri Lanka – this is where you empower the child, make small talk with people about necessity of child protection
If you see or meet a child who need care and protection, to take time off your daily schedule, speak to the child and direct him or her to the relevant authority and follow up on the same. For example if you see a child begging on the street, stop your vehicle, open the door and ask them why they are there, talk to the parents, direct them to an authority etc.
If you're in a position to employ someone, to employ a certain number of survivors of abuse and care leavers in your team of employees once they attain adulthood.
She further said that a lot of care leavers don't get a job because their NIC state the address of their care institution. "So once they get employed at a garment factory or as a cook at a wayside shop, they are being cornered. If you want to be a Trooper contact us and we will have a screening process because a perpetrator can always come and say they want to be a Trooper. Therefore there's a Police check and psychological evaluation first. Thereafter, a monthly report needs to be given to us on the work they have done.Collective decision making is important for the best interests of the child and we urge government departments to collaborate to ensure that the justice system is expedited. A beautiful Sri Lanka needs good citizens and good citizens need a strong family with certain essential needs such as food, electricity, water and sanitation. I do believe that a strong family unit is what makes a strong society and thereby a strong nation," she said in her concluding remarks.
Speaking at the event, Dinali Dandeniya, representing Rotary Club of Colombo Metropolitan spoke about the Child Friendly Police Unit project which was launched at the Ragama Police station back in 2018 and how it's state-of-the-art facility could benefit a lot of victims and families of victims. However, it was revealed that the Police staff hasn't been adequately using the resources given to them as a donation and how they have been misusing the facility built for the benefit of children.
If you wish to be a Child Force Trooper and be a ray of hope to a child in need, contact Child Protection Force via FB or log into www.childprotectionforce.org