We are living in uncertain times where everything looks new and uncertain. Colombo has always enjoyed the gatherings, cocktails, shows, and events and many have made this their full-time job, and it's given many talented people a chance to perform and show their talents, but what's going on now? How are we to work around it? I wanted to speak to a senior member in the business about the event industry and see what we have to keep in mind and what's the new norm when we say "showtime". Today on the Buzz I speak to Imran Saibo.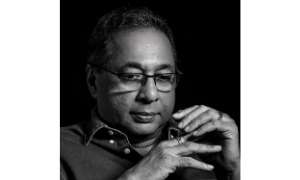 Q WHAT WOULD YOU SAY IS THE FUTURE FOR EVENTS AFTER COVID19?
I really don't see an "after" in the COVID 19 situation, though COVID 19 may subside from pandemic proportions to a virus that we still have to live with much like the flu or a common cold it would most probably be still around, vaccines and effective precautionary measures would reduce the threat level to allow people to carry on with their daily lives as it was pre-COVID. Events post COVID, I would say would return, with checks and balances in place to ensure the safety of all those who attend, live events, entertainment, weddings, etc are all part of the social fabric of modern society and though considered a luxury in actual fact its a much needed essential when considering the mental health and well being of people.
Q NOW THAT THERE ARE REGULATIONS FOR ONLY 25 GUESTS AT A WEDDING HOW DO YOU SEE THIS WORKING?
25 Guests would really not constitute a celebration as we know it, certainly not for a wedding this would be more an intimate family gathering and I believe the present regulation is simply to prevent the spread of the virus, once COVID 19 has been brought under some semblance of control I am sure this restriction would be eased off in the not too distant future and weddings could be and would be celebrated with friends, family, work colleagues, etc who generally form the body of an invitee list to celebrate a couple's big day. In short I believe the 25 guests rule is simply a stop-gap solution under present conditions which would not last for very long.
Q THERE IS A LOT OF COMPETITION IN THE EVENT INDUSTRY - HOW CAN YOU GUYS WORK TOGETHER DURING THESE HARD TIMES?
Competition as long as its healthy is in my opinion good for any industry as it sets standards and improves the overall quality of the product or service being delivered to the customer. As for working together, most event companies are reliant on each other for an array of services from sound, lights, generators, staging, etc. At times like these I think they should come together to ensure delivery in a professional manner, at reasonable rates to each other, and meeting any financial arrangements they have between them promptly to allow each company to stay liquid. There will be price wars, undercutting, and other elements that would come about in the event industry out of sheer desperation to stay afloat or remain liquid. Ideally this shouldn't happen but practically impossible to prevent. This wouldn't be a very long term problem since companies resorting to these methods would have dropped in quality, in delivery, etc leading to the ultimate loss of the client who will soon realise the bargain he is getting is actually a dud.
Q THERE IS A COMMITTEE FOR EVENT ORGANISERS- WHAT HAS THIS BODY DECIDED TO DO? The EMA which stands for the Event Managers Association is a fairly recent association, I was myself an office-bearer and a part of this when it was first formed but due to time constraints I had to relinquish my duties. I do know that they have been concentrating largely on the financial aspect of the members and the dire financial straits that many in the event industry have faced due to the present pandemic resulting in a series of meetings with government ministries, unfortunately, this, as I expected, hasn't resulted in any tangible results so far, and I think one of the reasons is that this industry doesn't fall under the category "necessity" but is regarded as a luxury. There was the inclusion of the event industry for eligibility for bank loans with a 4% rate of interest but once again in conversation with a friend in the banking industry this facility was not as simple as it sounded it came with the caveats of credit history, collateral, forecast of future business, etc in short you would need to have money to get money, perfectly understandable as banks themselves are a business and not charities. The Event Managers did hold two webinars once again the focus of these was more the financial aspect. I only wish we could get down to the more human aspect of what we could do for staff, maybe begin a welfare fund, a system of identifying those most affected, a job pool where staff who have been laid off due to the companies not being able to meet salaries relocated, etc.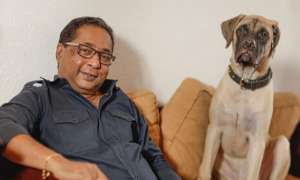 Q HOW WAS THE EVENT INDUSTRY DURING THE PEAK OF THE WAR, AND HOW HOW DID YOU GUYS SURVIVE DURING THOSE TIMES, CAN WE LEARN SOMETHING FROM THAT TIME FOR TODAY?
The war was local, never global, what we face today is a global issue in proportions that we in our time have never seen before and hopefully will never see again. But if there is one lesson to be learned it is the fact that entertainment is as much needed in the bad times as well as the good times. During World War 2 for example even during the blitz the dance halls and theatres in London were open, they recognised that people needed to be uplifted in spirit, they needed that momentary escape from their troubles and entertainment in the form of comedy, music, song, and dance gave them this. In Sri Lanka during times of war the hotel lobbies had live bands playing in them, Weddings went on, theatres were open, some of the most successful public events I had at that time including Rock Saturday, The Wild West Show, etc happened in these times. I even started a discotheque at the then Intercontinental Hotel now Kingsbury in a basement, where the roof collapsed when a bomb exploded in the Fort, thankfully during the day when the venue was empty. But nothing deterred us and we carried on. Sri Lanka is a very resilient nation and has come through many bumps in the road bigger and better and I am optimistic that in the present situation we will come through once more.