Chillato is the ultimate soft serve ice-cream experience, in Sri Lanka. It's a cosy little spot located in the heart of Battaramulla, and is guaranteed to help you beat the heat (let's face it, we need tips for that, it's way too hot these days. Basically, you get a soft serve ice – cream base either small or large and throw on toppings of your choice! Or you could go with the menu combos too.)
Ambience
Chillato is a cozy little nook nestled amongst a couple of buildings and it can roughly seat around 12 people inside, and around 6 outside. In terms of ambiance, it's like walking into a little boutique, its décor is a perfect blend of old and new, it is vibrant in terms of colour and has a brick wall, coupled with a cute olden day like a radio that actually works. I would say it is a prime spot for Instagram worthy pictures!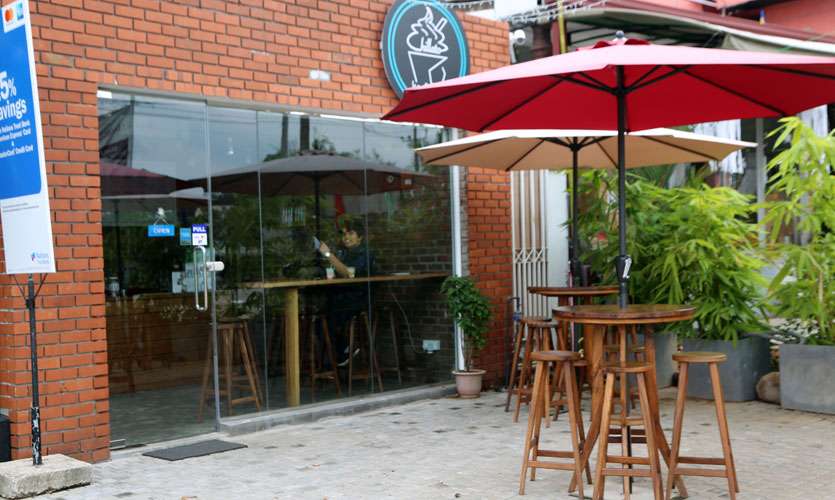 Drinks
Since it is a shop dedicated to soft serve ice-cream, its selection of drinks is somewhat limited but I would say it has the essentials you need to wash down a generous serving of ice-cream.
It serves the Punch Brand of Bottle Juices and Iced Coffee.
They've got:

Ginger Beer
Passion Fruit Juice
Naarang Juice
Iced Coffee
(Best part is all their drinks are all homemade products and they taste beyond amazing)
Ice – Cream
Oh Dreamy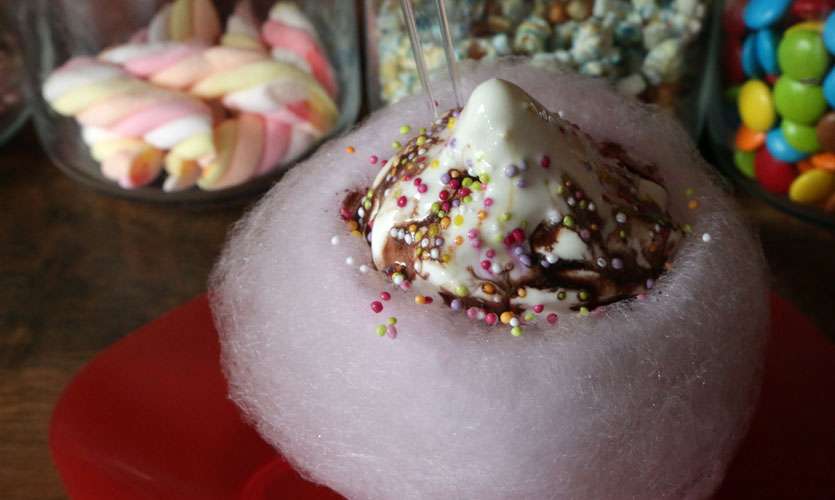 Our main focus was on this particular ice-cream which is the ultimate Instagramable masterpiece the soft serve shop has to offer. It's made up of Fairy Floss, Rainbow Sprinkles and Chocolate Sauce.
It's a whole burst of flavour in your mouth! One thing you must know is that since it is soft serve ice – cream, it tends to melt fast so if you want to take a picture and still eat it before it melts, you better be quick.
The sprinkles, which they are generous with, blends well with the vanilla soft serve ice-cream and chocolate sauce, to bring you the best possible treat on a hot Lankan afternoon.
Mudslide Twist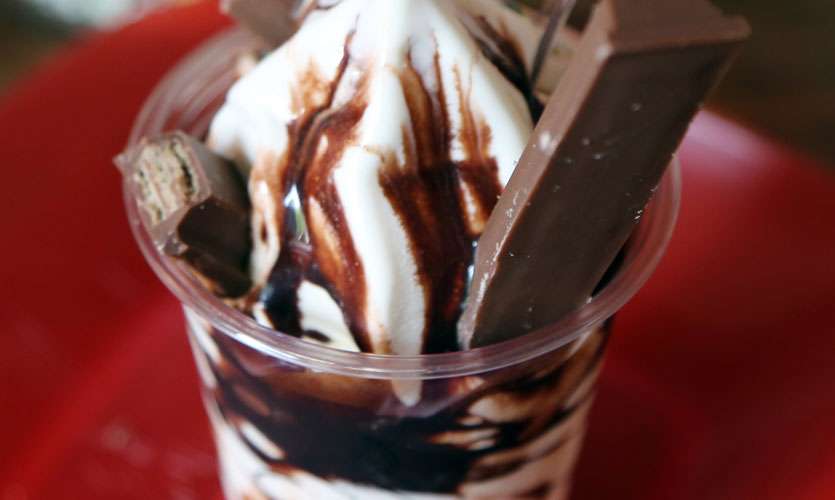 If you're a chocolate lover, well this is your calling, the Mudslide twist has your name written all over it, (In Chocolate). This masterpiece consists of Kit Kat (obviously), chocolate sauce and sprinkles. It is every chocolate lover's dream come true. The Kit Kat is cut up into blocks and spread around the ice cream cup so every bite is somewhat of a pleasant surprise.
Unicorns R Real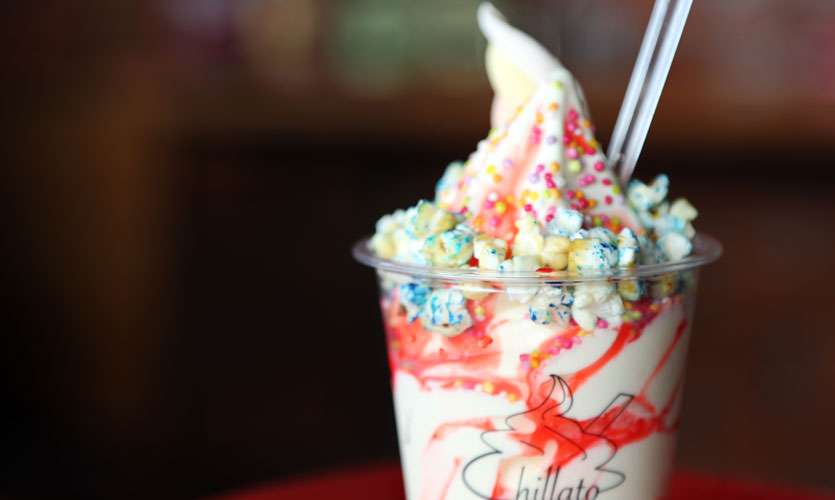 This ice- cream is so much like a Unicorn even Voldemort would take a break from chasing the chosen one to have a bite. Trust me, they go all out when making this one.
It consists of soft-serve ice-cream for the base, colourful popcorn, rainbow sprinkles, a twisty marshmallow and the most vital ingredient - strawberry sauce!
Warning: You may just be too mesmerised to eat it, but like I said, don't waste too much time - its soft serve so it melts soon!
What we recommend
The Mudslide Twist! Why may you ask? Well because, why not? It's got Kit Kat in it and we love chocolate! Who doesn't? And to top it all off, after you've had the soft serve mixed with little blocks of Kit Kat, you've got one whole piece to have after you're done, it's like a dessert within a dessert.
Would we go again?
Yes, we would definitely go again! It's so hot in this beautiful tropical island and Chillato is a much-needed escape into cooling bliss. It's an oasis.
Tips/notes by author
One cup of ice-cream is very filling, even if you're starving and you go there, one cup is more than enough; don't make the mistake of ordering too much and also if you want to make your own concoction, you can! You don't always have to order off the menu!
Parking facilities: Available
Toilets: Available
Photographer: Theja Senanayake