Oktoberfest may have its roots in Munich but you don't have to go to Germany to enjoy this annual celebration. Year after year for the past 25 years, Hilton Colombo organises an Oktoberfest that is patronised by a cross-section of people in and around Colombo. Having started on the 9th, it continues until the 18th of November. This year also the event was held at the Sports Centre Arena under a huge marquee which can accommodate up to 800 guests and it was totally packed and full of action when we dropped by.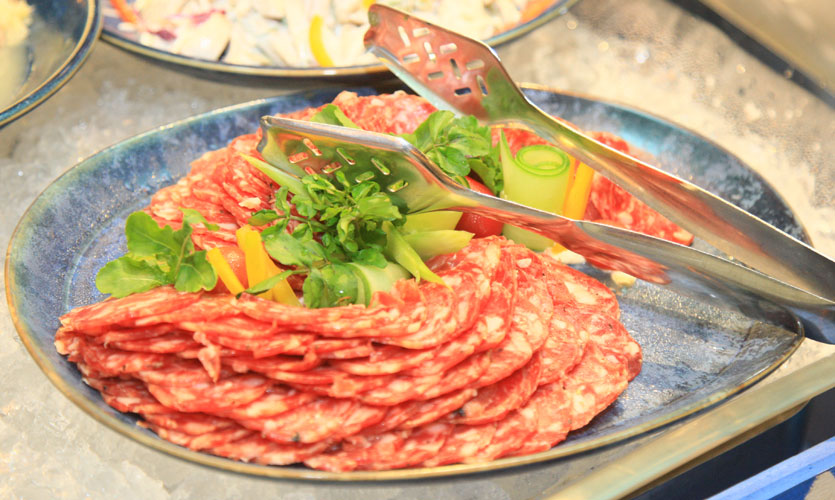 Having been to this celebration every year for as long as I can remember, I must say that the food has always been super, but the amazing thing is how it just gets better every year. Everyone around were commenting on how great the food was. As always there were special brews and authentic German staples such as bratwurst, schnitzels and sauerkraut that go along with the traditional Oktoberfest celebrations. 100% homemade German sausages to original Bavarian recipes were being churned out by the Butcher Sous Chef Gerard Jansen who has been trained by a German Master Butcher.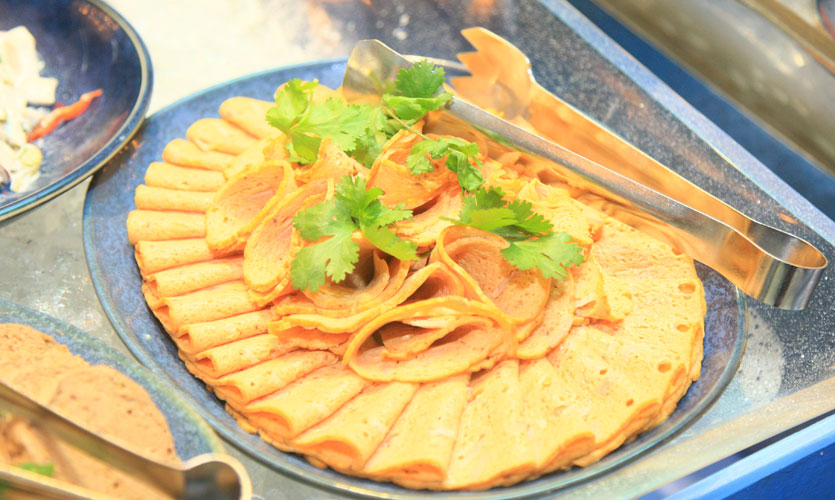 The buffet included authentic Bavarian specialities from starters to breads to appetisers, salads and mains. The home-made Nuremberg, Munich Sausage, the Pork Liver Wurst with the sweet, hot or mild Mustard, the Pork Schnitzel, Pork Knuckle, the Schweinebraten (roasted crispy pork belly) together with Sauerkraut and the Baked Farmers Meatloaf were the mains that were the highlight of the buffet. For non-pork eaters, there were chicken and fish dishes as well. The delectable range of German desserts and assorted cakes such as Sacher Torte, Black Forest, Lindzer Torte and Crème were a great way to end the feast.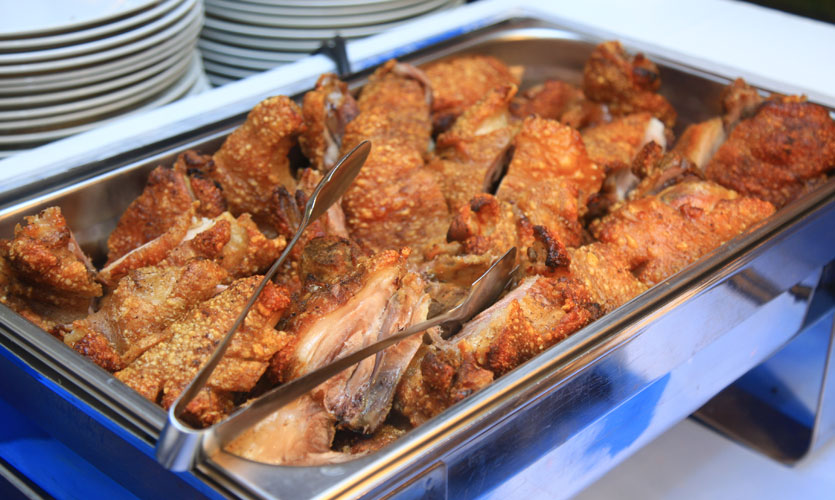 For entertainment, there was a 26 member Bavarian band and traditional service girls from Munich to create the real Oktoberfest atmosphere. People participated in many of the regular popular activities such as the Chicken Dance, Power Hammer and the Brew competitions.
We spoke to a few of the guests to check out how they were enjoying the event.
Prashanthi
"We have been coming to the Oktoberfest at the Hilton for many years. It has always been good. Good food, good crowd and good music"

Thejani
"I have been at the Hilton Oktoberfest from its inception. It is an event not to be missed….always superbly organised with a great party atmosphere"

Salomie

"I have been a regular at this Oktoberfest celebration at the Hilton. We look forward to coming here at least for one evening every year. It has always been a lot of fun. Thankfully today the weather has been fine after all the heavy rain we've been experiencing in the past few days. The atmosphere is amazing"

Dil
"It's lovely. I'm having a fantastic time. The food is excellent, there's nothing to beat this food. We never miss this Oktoberfest at the Hilton"

Neomal
"Hilton is the best in the country when it comes to Oktoberfest. They've been doing it for so long and as always they've done a great job this time as well. There's so much of delicious food, a lot of fun and typical German music so it's a typical Bavarian Oktoberfest. It's great that this is happening in Sri Lanka every year"

Sithara
"I have been to many Oktoberfest events but it's been nothing like this. This is awesome. We are enjoying ourselves. This time I've brought my mom as well. It's her first time and I can see that she's really having a good time"

Susanna from Germany
"The atmosphere is lovely, the music is definitely original Bavarian and so is the food. I am skipping the dessert because the mains dishes are so incredibly tasty. I've been to the Oktoberfest in Munich so often but it's the first time I'm experiencing it here. It's simply fantastic. I'm really surprised, didn't expect this"

Mahen
"It's fabulous. Great brews, great food and pretty girls. I've been coming here for the past so many years. There are sixty of us from the Hash House Harriers"

Maya
"I've come with all the ladies of our Aerobics club. We are having lots of fun and lots of brews and food. We would have preferred if there was a beverage included in the ticket and more space to dance. We are huddled up together with limited space"

Neelika
"Very nicely set up and a there's a huge crowd. I'm having a good time"

photos Damith Wickramasinghe