Another week, another case of animal cruelty likely to go unpunished due to the proposed Animal Welfare Bill still not passed in parliament.
On Monday 11 March, a woman noticed a shape hidden in the shrubs of an open area in Angampitiya Road, Pitta Kotte. Upon closer inspection, she realised there was a heavily injured pony seated there, covered with infected wounds and unable to stand. She immediately put out a call to animal welfare organisations to see if anyone was able to help.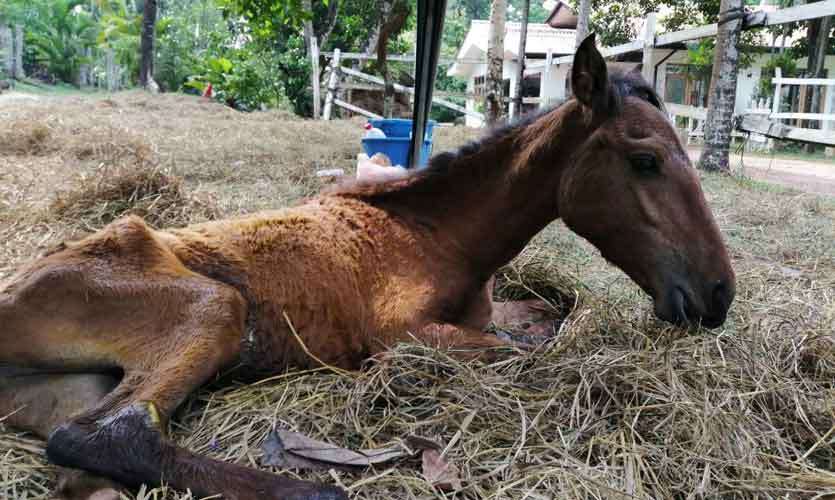 After receiving the photos that showed the shocking extend of the pony's injuries, members of 'Justice for Animals' arrived to assess the situation. Maggots had invaded the open wounds and it was believed the pony hadn't had any food or water for at least a week. He was severely emaciated and dehydrated and they all agreed it was unlikely the pony would survive the night but they were willing to try.
The rescuers went straight to Welikada Police Station to lodge a complaint and inform them of their intention to take the pony to receive medical aid. Originally, the police were not willing to take a statement, advising them that the owner could do what he wanted with his animals and it if the owner wanted to take legal action against them for removing the animal, they could. It was only after a lot of convincing that they finally took down the rescuers statement.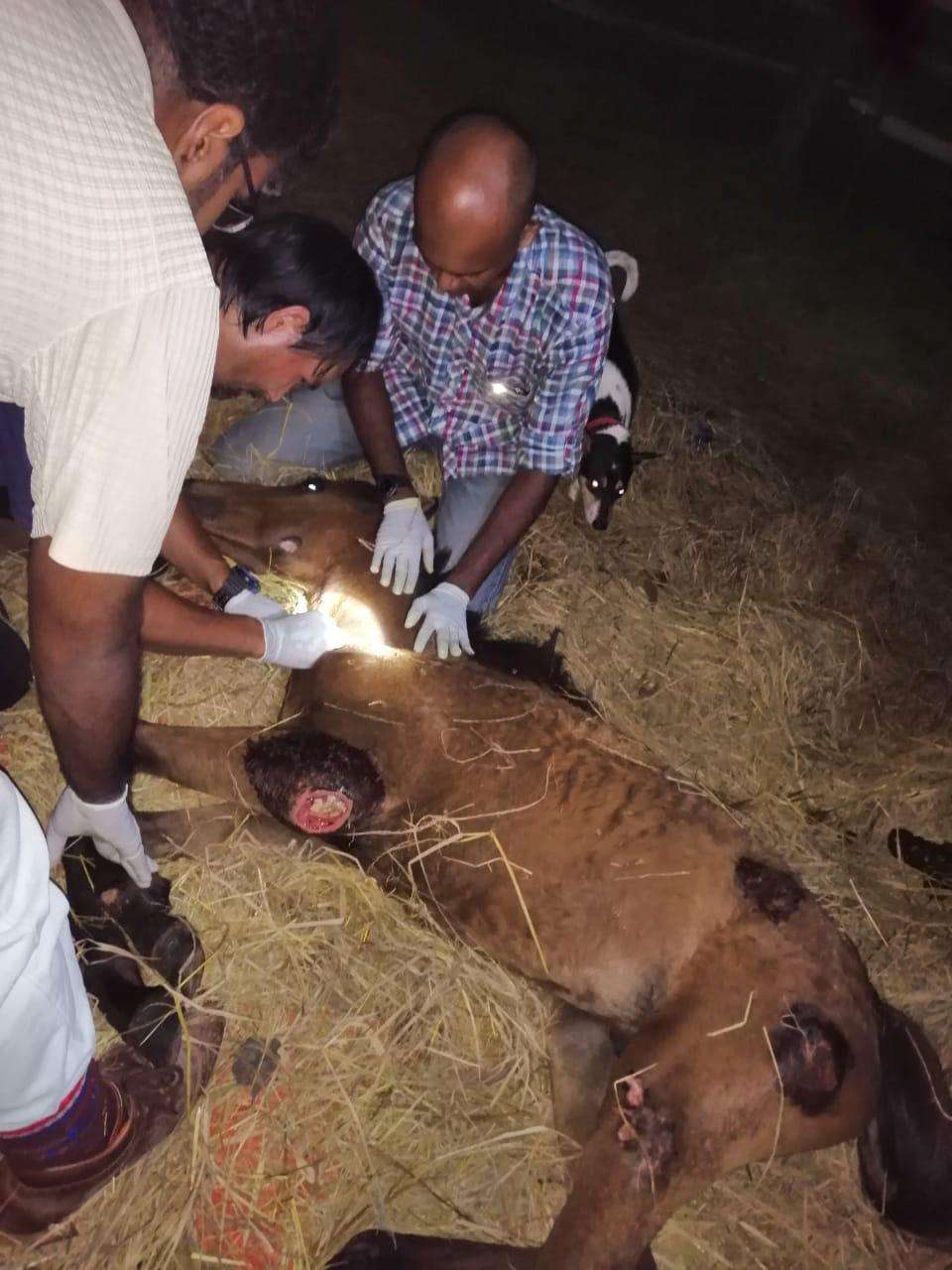 The next step was finding someone who had experience in caring for sick horses and had the facilities to look after the pony around the clock. The Ceylon Riding Club came forth and offered their facilities for the injured horse.
A three-man team arrived from the Colombo Riding Club and with the light of their mobile phones, they administered two bottles of saline and cleaned the visible wounds. It took 4 people to carry the pony gently into the back of a truck.
That night, the pony, believed to only be around eight months old, continued to be given more medication for his injuries and somehow pulled through the night. He slowly started eating and drinking.
They decided to name him Braveheart, because he was fighting so hard to stay alive.
All across Facebook, a call was put out for donations of medicine and generous people came ford to offer what they could.
It was a few days of touch and go, but little Braveheart's health started to improve. He was moved from the pasture where he was originally brought into the stables where the riding club's little rescue dog, Sweetie, was keeping him company as he didn't like being left alone.
To try and prevent his body from shutting down from sitting too long, a sling had been fashioned to go underneath his belly to lift him and help him stand. In the wild, horses cannot lie down for days at a time and it was especially important that the wounds underneath his body were given a chance to heal. The veterinarian was hopeful that was once the wounds healed, they would have been able to investigate the issues with his back legs and why he was unable to stand up or walk.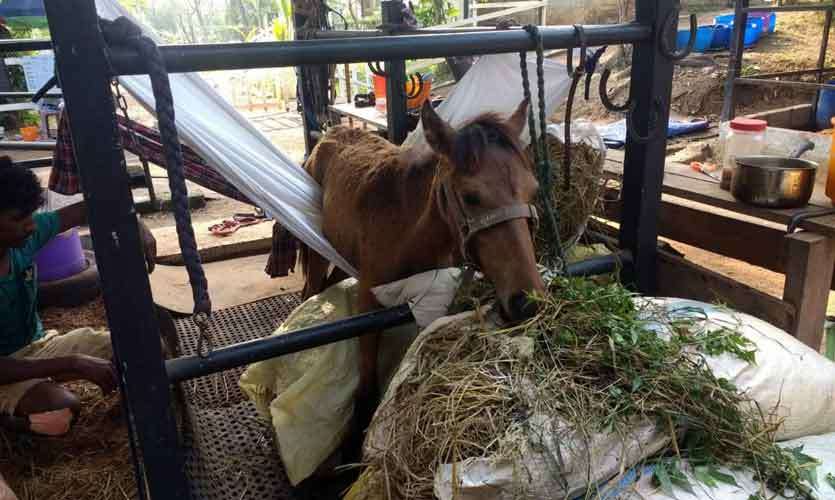 In the end though, Braveheart was unable to overcome the injuries and malnutrition he had suffered. He passed away peacefully on Wednesday night, 20th March in the arms of the staff at the Ceylon Riding Club. A small burial was held for him on Thursday at the riding club.
While it's unknown what originally caused Braveheart's injuries, rescuers believe they were from ropes, as well as suffering from multiple pressure sores that were likely caused from him sitting for so long after he was dumped.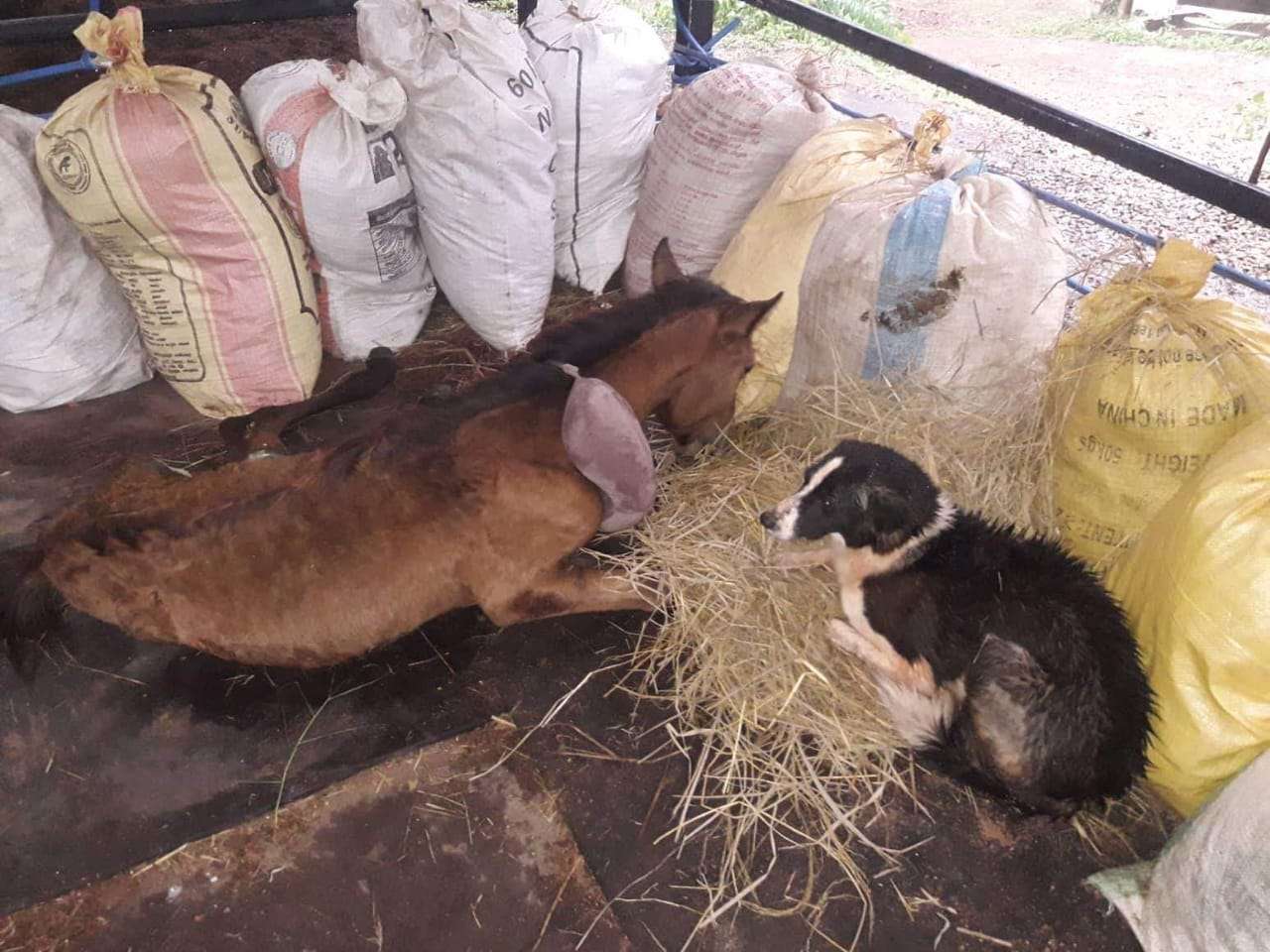 If the Animal Welfare Bill had been passed, the police would have had the permission to investigate, question and search the property of anyone suspected of this cruelty. If found guilty of the offence of cruelty to animals after a trial before a Magistrate, the offender would have been liable for a fine not exceeding fifty thousand rupees or imprisonment of a term not exceeding two years – or even both.
Under the current legislation in the Cruelty to Animal Act of 1907, the fine for animal cruelty is 200 rupees, while abandoning a dying animal in the street is 100 rupees.
This is why this Bill is so important because animals like Braveheart are being abused every single day. In Sri Lanka, most animal rescue organisations are run by volunteers and are almost entirely funded on donations. Currently, the biggest challenges for rescuers is funding expensive veterinarian treatment and finding a home for the animal to recuperate in. Around the country, animal shelters and sanctuaries are full. Rescuer's houses are all full. The Ceylon Riding Club, although having multiple horses of their own to care for (as well as some with special needs), took in Braveheart and offered their staff and facilities out of the kindness of their heart.
There is nowhere for abused animals to go.
At least Braveheart felt kindness, care and compassion from humans during his final days. It's now up to us to speak to our politicians to make sure the Animal Welfare Bill gets passed, we owe this to little Braveheart.
Photo credit: Ceylon Riding Club