Every month I have the fabulous task of compiling a best dressed list, I attend some fabulous events, sort through hundreds of photos from the past month to find the best of the best. I do a roundup of events that played host to some of the most sartorially savvy, polished, eclectic, and stylish of dressers.
In May, the people on my list impressed with their style, their poise, their ability to pull a unique look together and were the most soigne of the soigne for the month. These style mavens know how to turn heads. There was no shortage of fashion hits from this most fashionable month and I look forward to seeing how our city's sartorially savvy bring more stylish looks in June.
The De Lanerolle Brothers In Concert
Yehali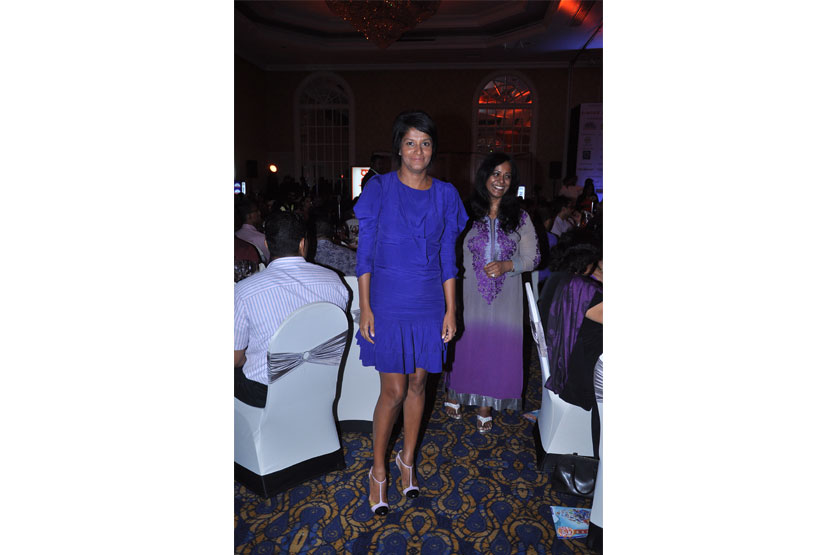 Sometimes it's important not to overcomplicate things. This outfit is so successful because its colour is perfect on her, and there are no embellishments or unnecessary accessories to detract from the vibrant hue. Paired with monochrome t-bar pumps, it's a great look.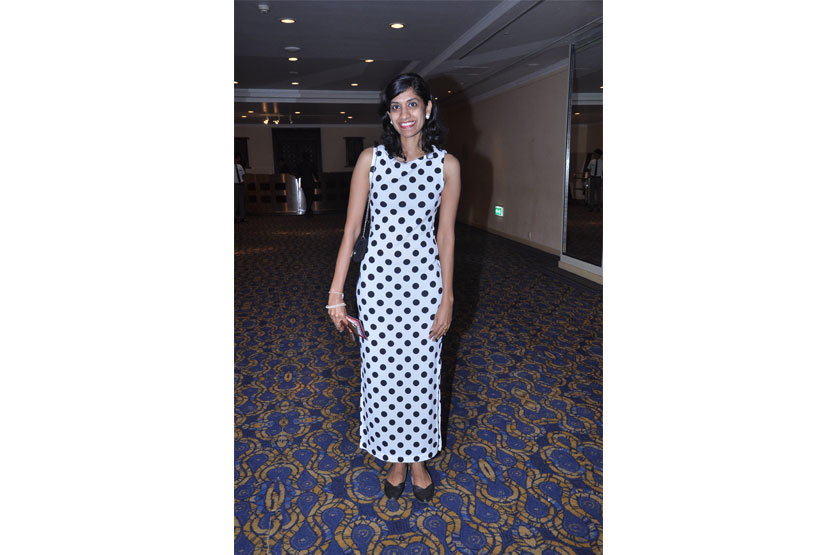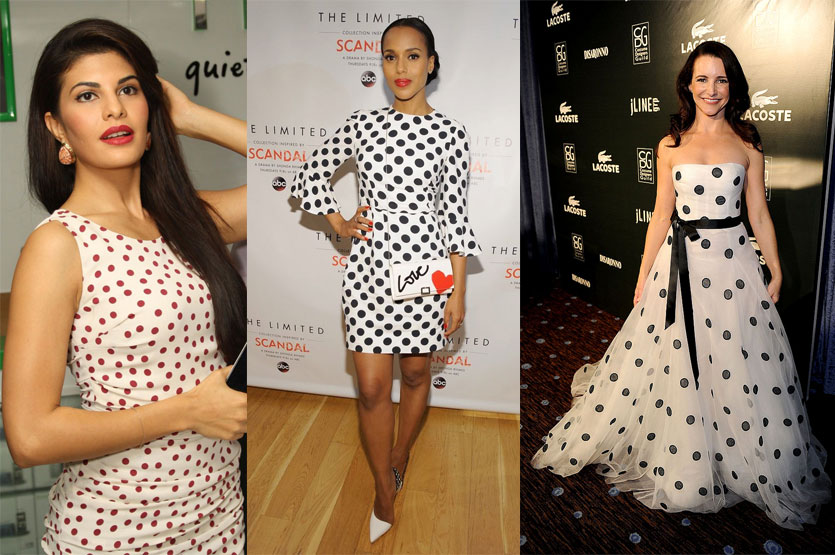 Polka dots heavily championed by Dolce & Gabanna, Balenciaga and Loewe to name a few designers who showed them for SS17, are flirty, retro, whimsical and never seem to go out of style! This dress is simple in its structure and works well paired with flats for a more casual, fun aesthetic.
Ramani Fernando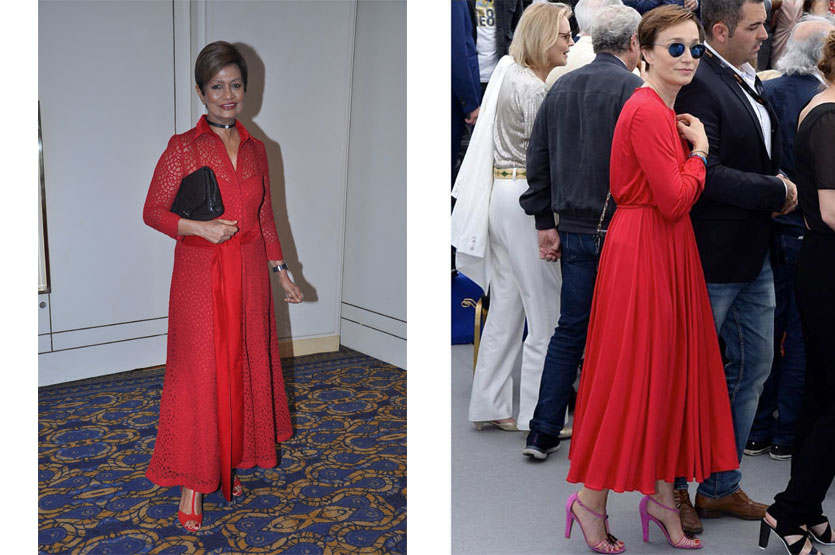 Elegant as always, Ramani delivers a masterclass on how to wear red. Breaking the head to T- bar toe red with black accessories, her outfit is reminiscent of Kristen Scott Thomas' Valentino look for Cannes.
Michael Learns To Rock Live In Sri Lanka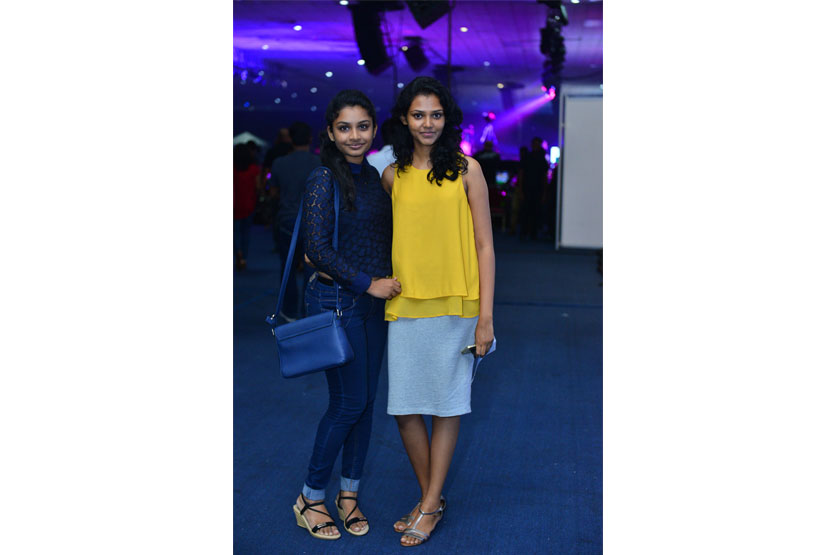 The spot on colour pairing (one loved by Miu Miu, they created a perfume bottle in these exact colours - L'Eau Bleue), the overlay and the practical (for a concert) strappy sandals don't look overdone because they are so strategic and it helps that she carries the off-beat cool look with confidence.0
Launch of Weber Grills
Shalin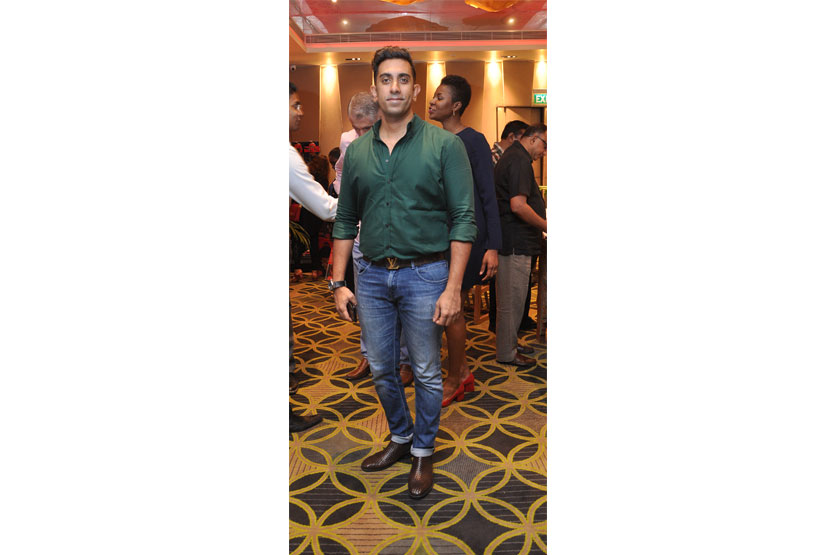 A keen advocate for style and someone who's passionate about fashion, talking about it with intelligence and enthusiasm, Shalin never disappoints in the style stakes. This is how you do cocktail casual.
The fluted bell sleeves and pop of red shoes add visual interest to this simple and chic ensemble.
Alumni of British Universities
Priyanga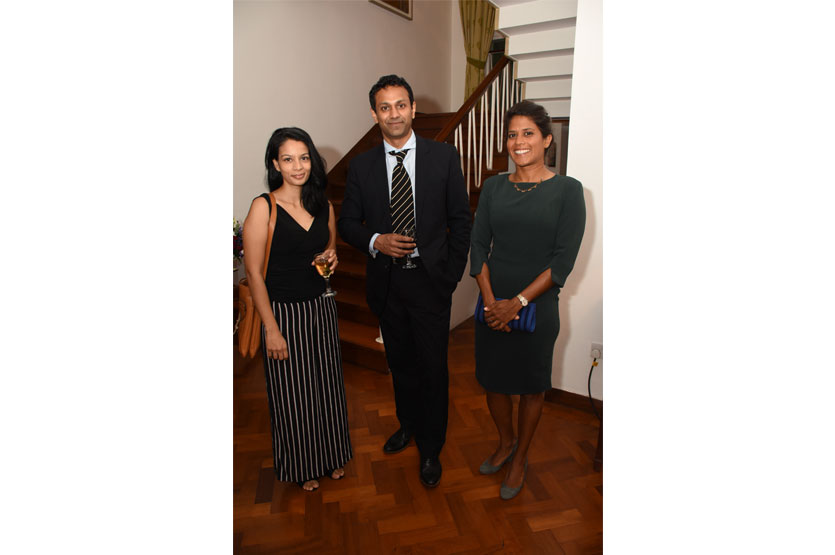 (L-R) Tehani, Priyanga and Asha
He is the perfect example of a guy who understands how to wear tailoring. He is always immaculately dressed for the occasion and always looks at ease.