Cinnamon Grand's Noodles brings the best of Far Eastern cuisine to your table at express speed. The restaurant features a menu comprising noodle-based Asian cuisine and a variety of rice dishes. Inspired by popular favourites from Vietnam, Japan, China, Thailand and Malaysia this extensive menu features over 70 types of dishes. Dishes are created from 10 unique types of noodles which is on display as you come in. You can select which type of noodle you want when you order your dish.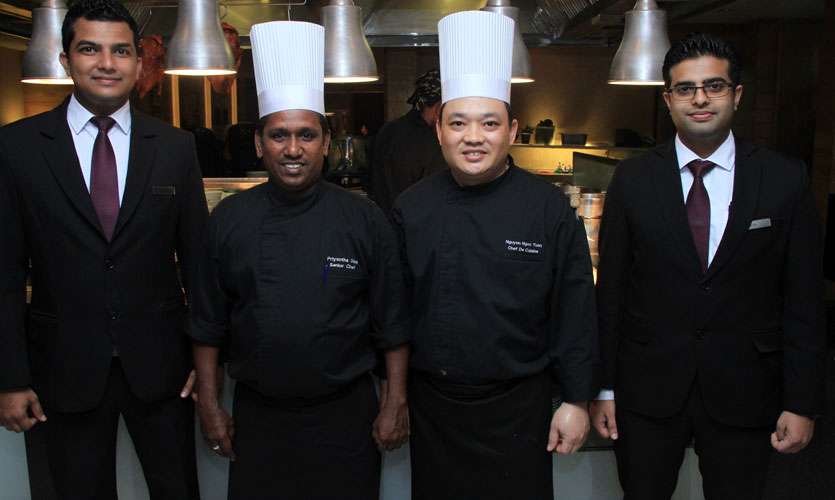 We dropped by on a weekday and I was surprised to see that Noodles was totally packed even though they had two sittings for dinner. There was not a seat available during both sittings so I strongly advise you to make a prior reservation so that you are not disappointed.
Appetisers
The first dish that was served to us was the Salt and Pepper Calamari (Rs 450-) which I must say was one of the best calamari dishes I have tasted. This deep-fried calamari is tossed with salt, pepper, garlic and spring onion and it is crispy and spicy. Accompanying this dish is a flavoursome chilli sauce. The next appetiser we tried out was the unique and crispy Vietnamese Nest Spring Rolls (Rs 600/-). Way better than the regular spring roll this is filled with crab meat, shrimp or belly of pork you can pick whichever you like. With some vegetable included and wrapped in a nest of rice paper it is finally deep fried to perfection. This delicious roll was accompanied with fish sauce. It was interesting to watch expert Chef Nguyen make the nest. He twirled his batter dipped fingers dripping the batter into the pan of hot oil and in a couple of seconds viola…the nest was made. And then he rolled the filling into it. We also tried out some Beef Dumplings (Rs 450/-) from their Japanese Steamed Dumplings range which was served with Soy Sauce and vegetable.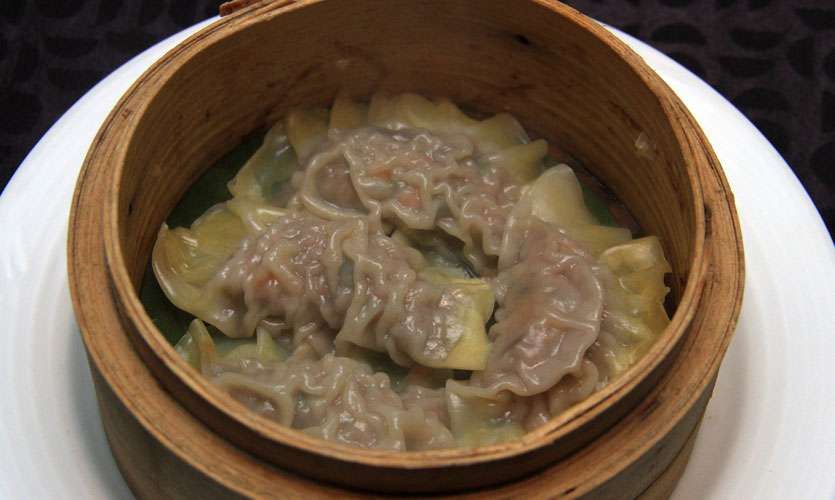 Soup
Of the 16 soups available we had the recommended popular Laksa Lemak which is their signature soup. If you have it as a starter and then it would come in a small bowl at Rs 450/-. If you are having it as a main then it would be Rs 900/- and you are served a very large portion which two people could easily share. With Vermicelli noodles, fish cake, prawns, boiled egg, spring onion and leeks and cooked in coconut milk it's quite a filling dish and is popular in Malaysia and Singapore. A bit like the Tom Yum soup but the Laksa Lemak is less spicy and tangy and has a strong taste of coconut milk which is rather pleasant.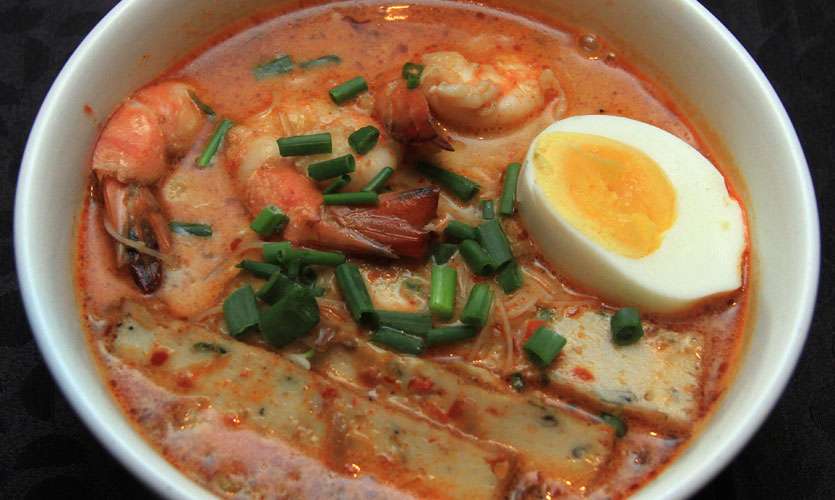 Noodles
We were totally stuffed by this time but we did try a bit of the noodles. It was the Roast Pork Tebasaki (Rs 650/-) which was the clear winner here. Prepared with the Wansui noodles and some delectable sliced belly of pork this dish is moderately spicy and it is something you must try out. The Mee Goreng (Rs 650/-) was also a well flavoured spicy dish. It was made with fried egg noodles and sautéed with Chicken, Shrimp, Tofu, Egg and Chillie sauce.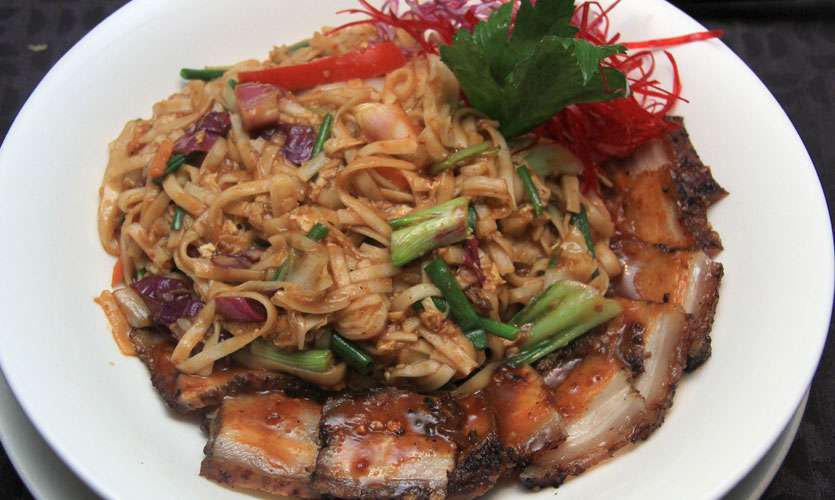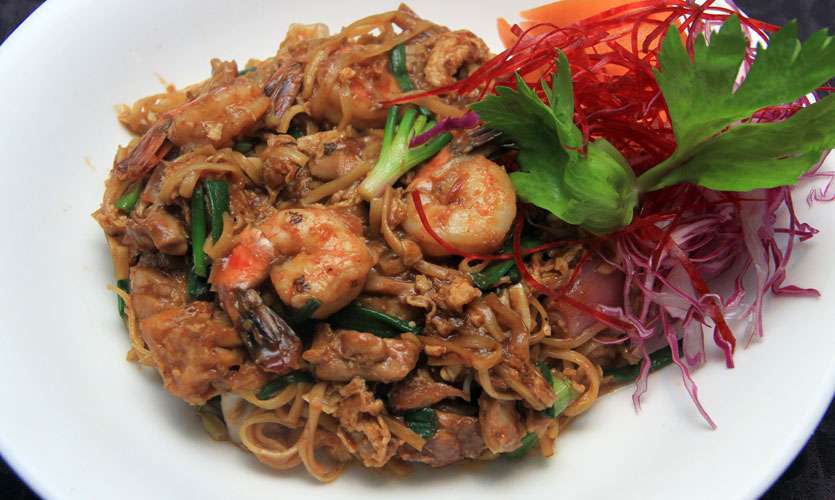 Desserts
The most popular dessert at Noodles is the Molten Dark Chocolate Lava Cake (Rs 450/-). A sweet delight this warm chocolate cake centred with molten chocolate lava is topped with thick strawberry sauce. The hot and cold temperatures play on your palate and make it a fun dessert to have. The thick lava flows out as soon as your spoon goes in. The batter fried Banana Fritters (Rs 350/-) we had after that was nice and crispy and was served with warm caramel sauce and vanilla ice cream.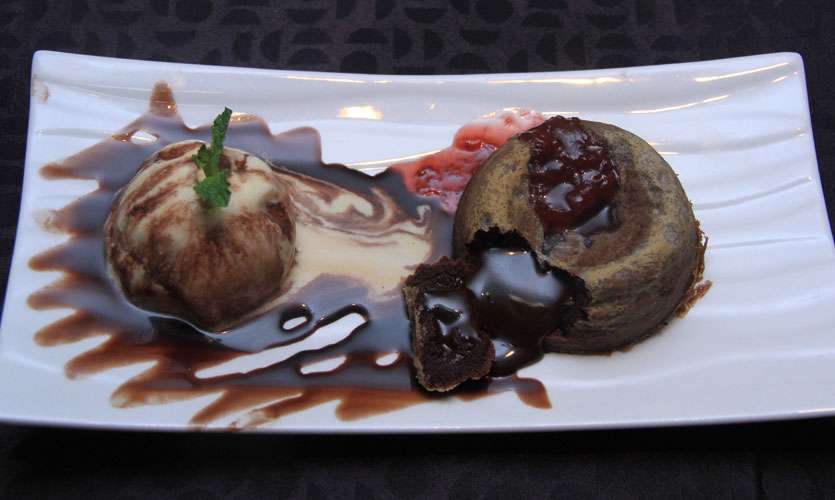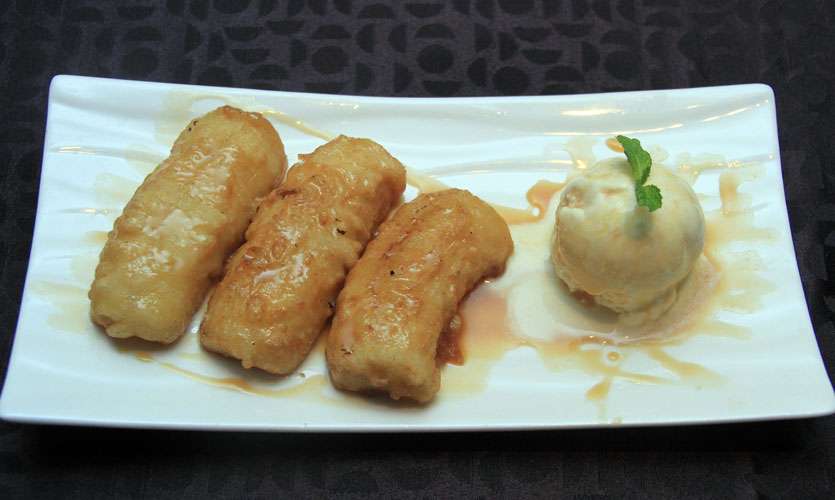 Service
Noodles boasts of specialising in their service and flexibility and I wasn't disappointed at all. We were very impressed with the energetic Assistant Restaurant Managers Ivan Jebanesan who was in charge of our table. His hospitality was exceptional.
Lunch 12noon – 3pm
Dinner – 1st seating – 6.30pm – 9.00pm & 2nd seating – 9.30pm – 11.00pm
For Reservations: 0112 497 440