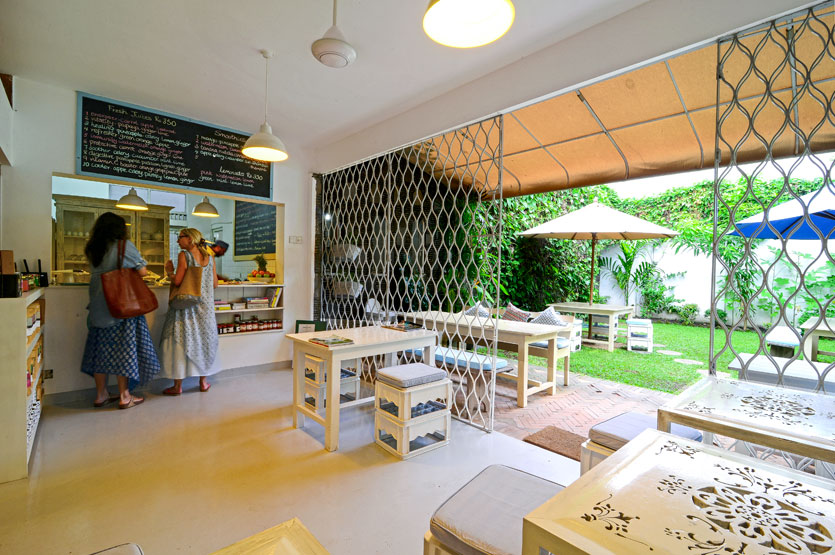 MILK & Honey Café is easily one of my most favourite cafés in town. They have been consistent from the get go with regard to their menu which used to be vegetarian and vegan. And even though I am neither, I found a way to appreciate their delightful cakes, cookies and even their salads and wraps which were always fresh and always wholesome.
Speaking to Pri Ratnayake, Director, MILK & Honey Café she explained to me that she felt there needed to be something different on offer at the café, which resulted in her introducing chicken and seafood to the menu as well as homemade ice creams.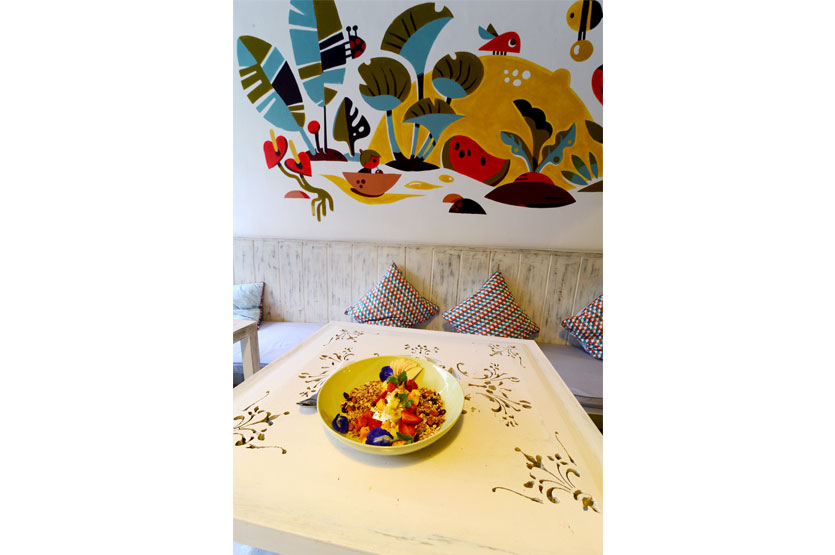 Taste and Value for Money (Lemonades) - 5 stars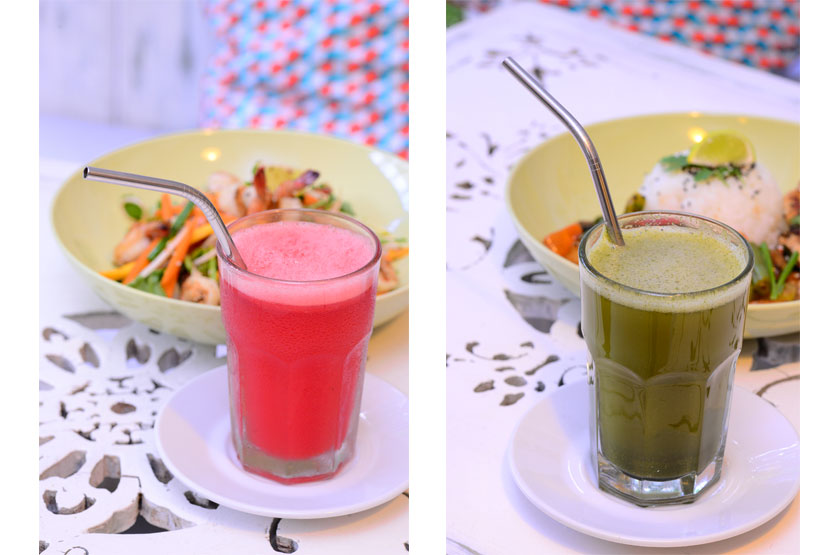 A must try to start off at the café are their Lemonades (Rs. 350). They come in two varieties - pink and green. The former consists of watermelon and lemon, while the latter has mint, lemon and lime. They are both so refreshing and healthy too.
Taste and Value for Money (All Day Breakfast) - 5 stars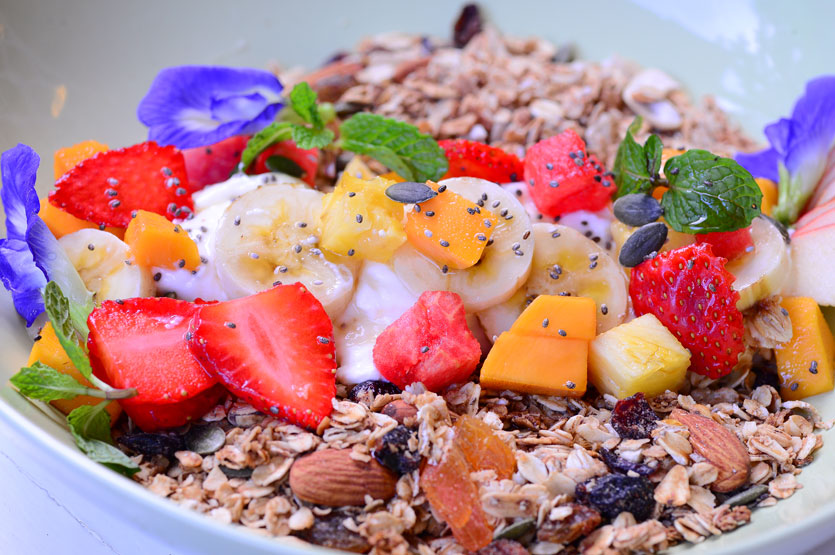 Among their new additions is the gorgeous (to look at and to eat of course) Granola with Mixed Fruits, Yoghurt and Honey or Soy Milk (Rs. 600). We opted for yoghurt over soy milk, while the edible pretty blue flowers in this homemade bowl of granola added such a pop of colour which made it way too pretty to dig in to, but it was so good we had to stop ourselves from licking the bowl clean.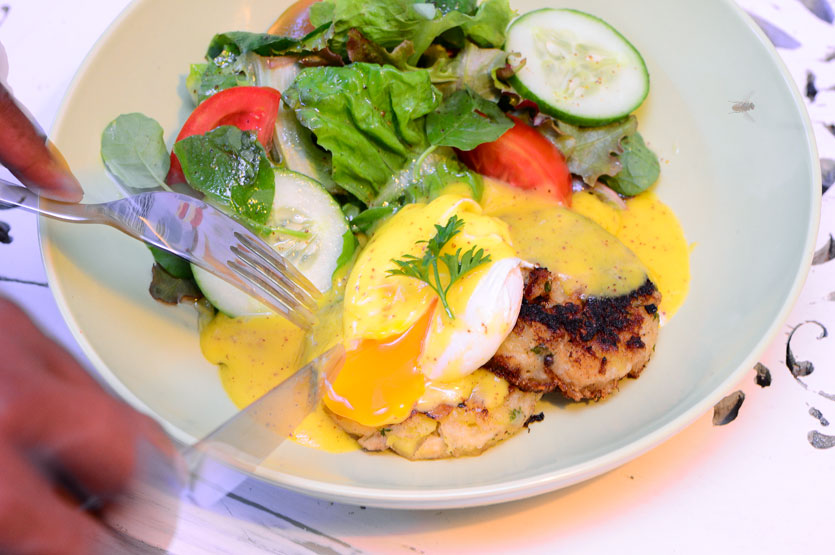 The Granola Bowl and the Fish Cakes with Poached Eggs, Hollandaise and Green Salad (Rs. 900) are part of MILK & Honey Café's All Day Breakfast of which the latter was a perfect savoury option. The fish cakes were lightly crispy on the outside and moist and flavoursome on the inside, While the scrumptious Hollandaise married the perfectly poached eggs and the fish so well. The crunchy green salad gave a fresh feel to this well-balanced dish.
Taste and Value for Money (Wholemeal Wraps) - 5 stars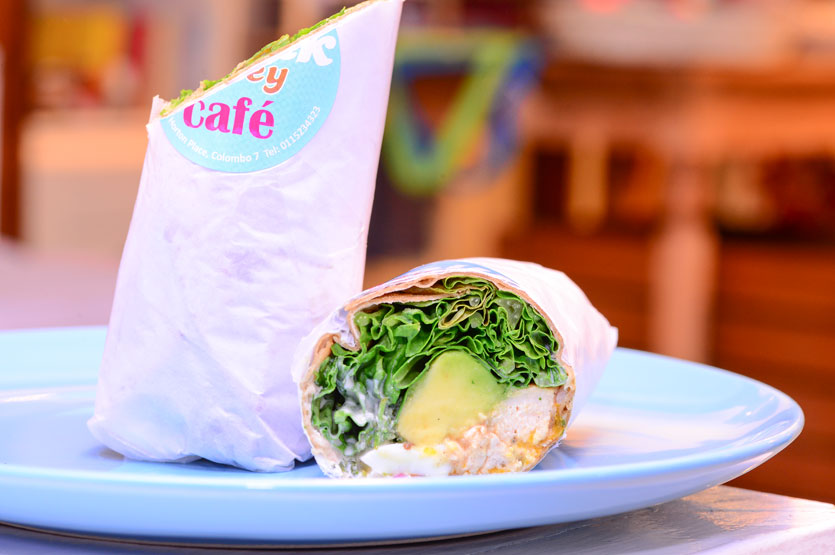 Some of the best wraps in town can be found at MILK & Honey Café. I have tried most of their wraps so I went for one of their newbies, that of the Avocado, Boiled Egg, Tomato Salsa and Raita Wholemeal Wrap (Rs. 600) which we coupled with Chicken (Rs. 100). The greens in this salad are what really gelled it together in terms of giving it an earthy, fresh crunch while the mellow notes of the raita, avocado and egg along with the zesty notes of the tomato made it fantastic.
Taste and Value for Money (Salads and Mains) - 5 stars
We also went for their Citrus and Mango Salad (Rs. 750) with Grilled Prawns (Rs. 350). The prawns were juicy and smoky while the pickled ginger gave it a wonderful punch in flavour. I love the idea of mango and grapefruit with prawns which this salad had, while the earthy, fresh coriander and rocket leaves gave it a lovely peppery feel. The salad was dressed with mellow Asian tones making it an absolute treat.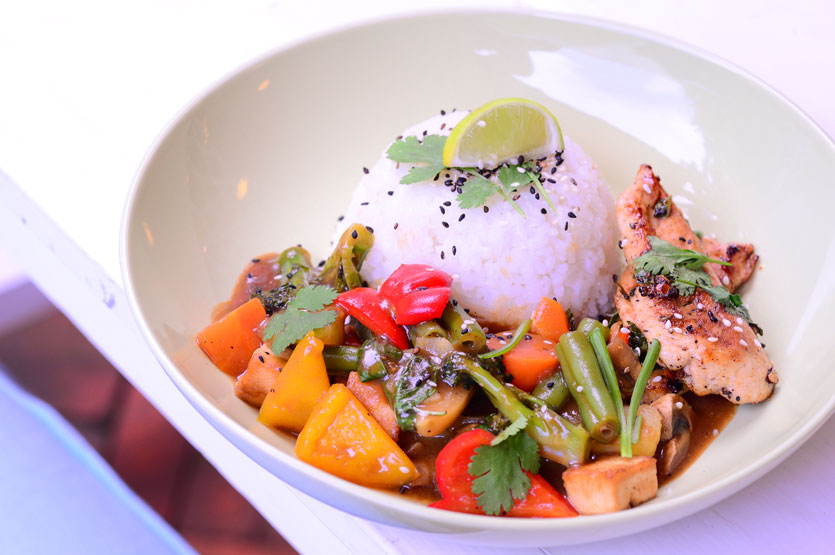 Their Miso Vegetables with Tofu and Sticky Rice (Rs. 750) coupled with Teriyaki Chicken or Tuna (Rs. 350) is also one dish on their new menu to watch out for. The succulent chicken coupled with the delightful cubes of tofu and the sweet and sour notes of the miso soaked vegetables made it a perfect meal.
Taste and Value for Money - Desserts (5 stars)
MILK & Honey Café has the most amazing cakes, breads, brownies and cookies and now they have delicious Homemade Ice Cream (Rs. 500) too.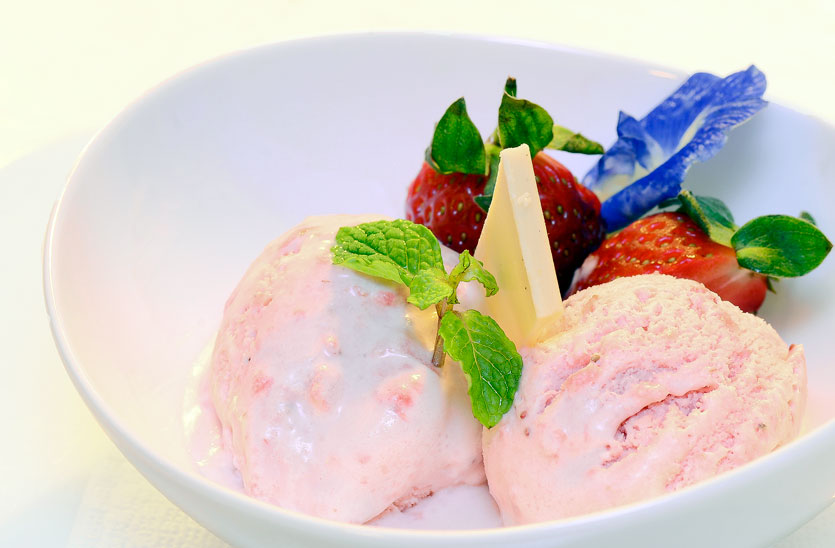 We tried out both their Fresh Strawberry and the vegan option that of Chocolate and Cashew. They were both creamy while the latter is made with either coconut or soy milk as a base.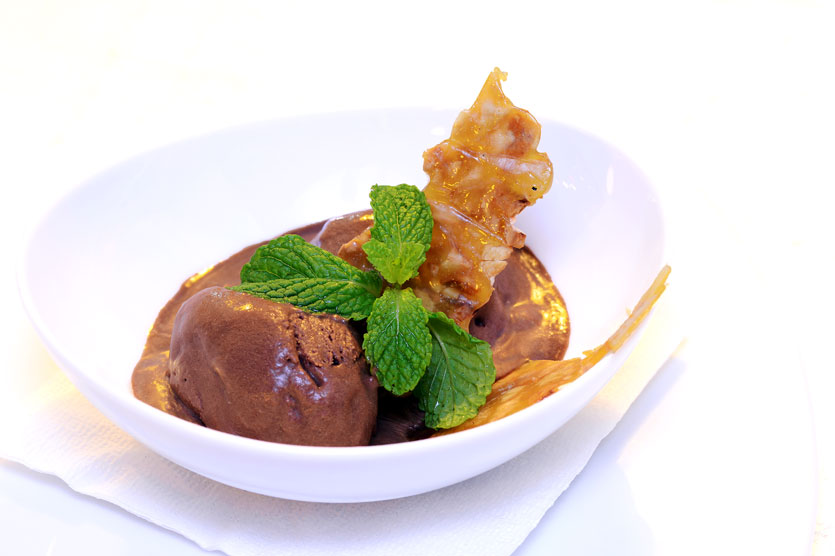 I loved the deep, dark notes of the Chocolate and Cashew Ice Cream while the fun notes of the sweet and sour strawberries was wonderful too.
---
Friendly Staff - 5 stars
The staff are very friendly while the new chef Charles Joseph and his team seem to be doing a great job in maintaining the high standards at the café.
Toilets - 4 stars
The toilet is very clean and has an abundance of toilet paper, paper towels and hand soap.
Parking - 4 stars
I have generally not had an issue parking at the café.
---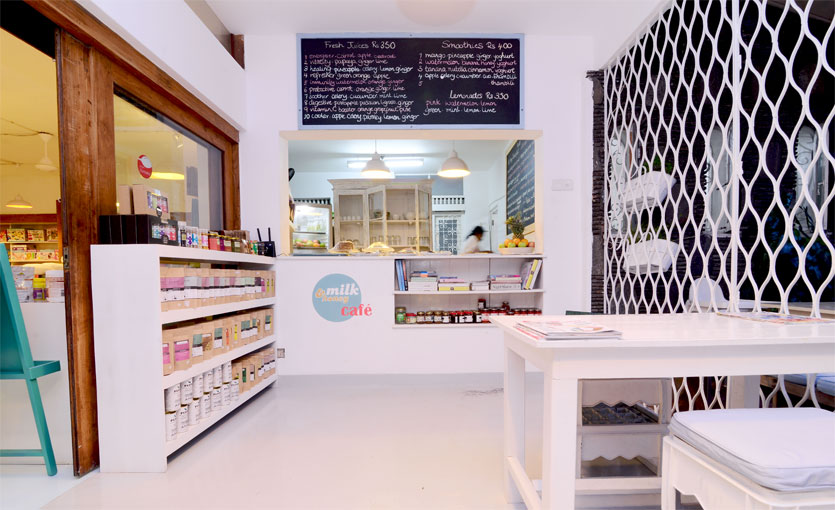 Hours Open: 9:30AM - 6:00PM
Address: 44A, Horton Place, Colombo 07
Phone: (011) 2 696 256 / (011) 5 234 347
Email: milk4kids@gmail.com
Facebook: www.facebook.com/MILK-Honey-Cafe-1073548686019189
Instagram: www.instagram.com/milk_cafe_colombo
---
PHOTOGRAPHS by Kanishke Ganewatte