Delighting taste-buds to the limits Tammy sure adds a lift and a twist to her delectable desserts and cakes. There's a huge demand for her Love cakes especially from people abroad. All the desserts are made only to order while some of the cakes in small quantities are available at any time. The prices of the desserts vary as it depends on the fruits that are used and the size of the trays used. The client could give their own dish or tray for her to place it on. The packaging is beautiful and well thought of so it would make and ideal gift.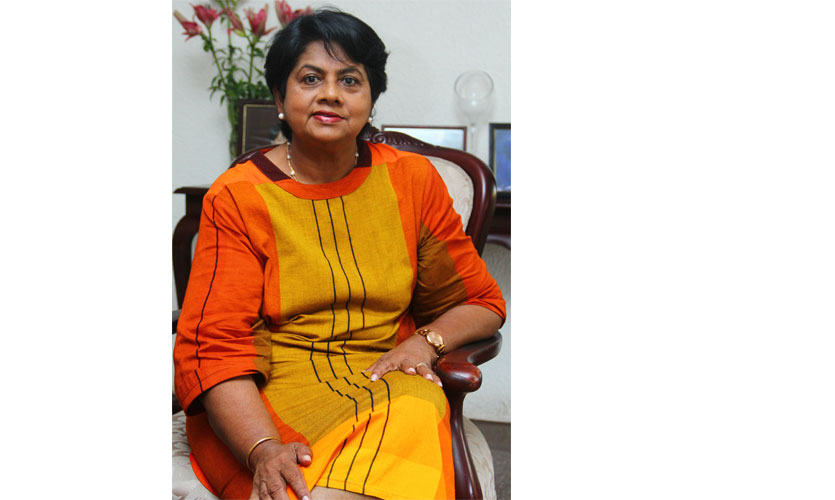 Cakes
The Love Cake is out of this world. The texture and taste is as perfect as it can get, not at all dry. I would recommend it with my eyes closed. The Date Cake with the soft almond frosting and roasted cashew nuts, and the Juggery Cake was also really yummy. The traditional Bibikkan seems to be quite a hit as well.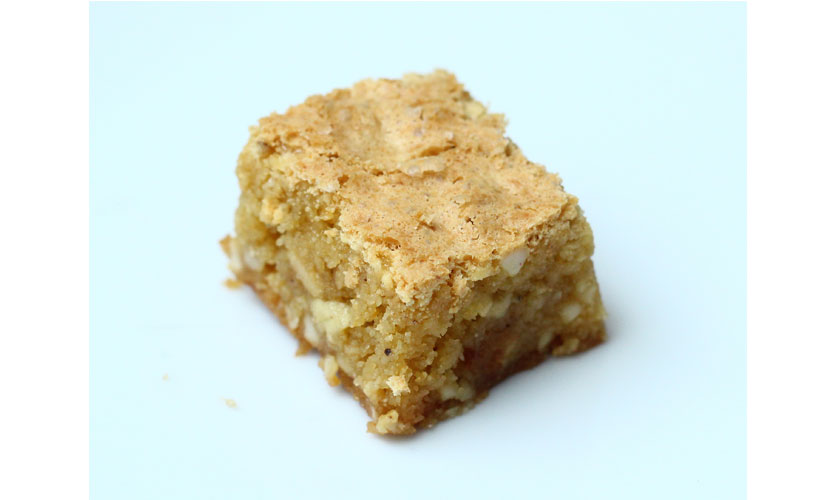 Love Cake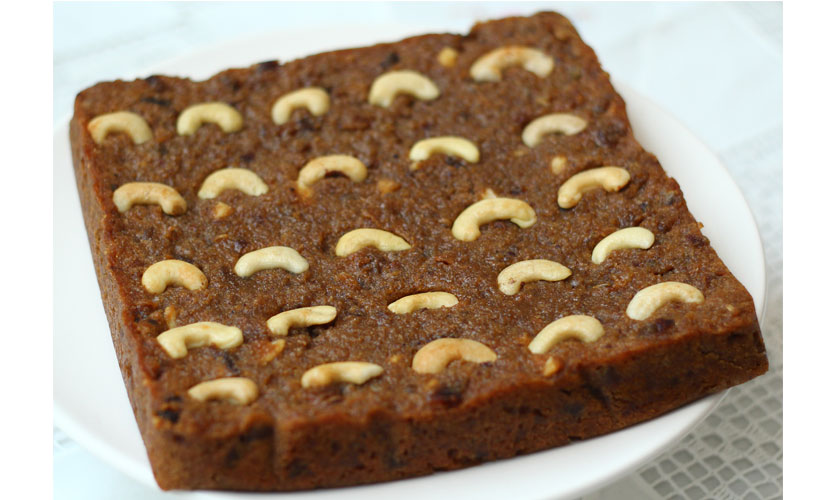 Bibikkan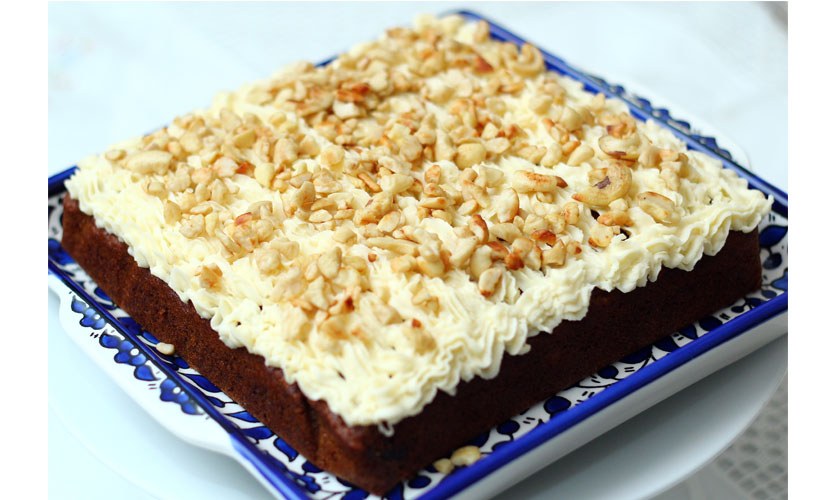 Date Cake
Desserts
The Almond Meringue was filled with cream, almonds and fruits. Infused with Amaretto, it had that touch of class with every bite. Passion fruit juice was poured on top to keep it nice and soggy and to add that tangy fruity flavour. The passion fruit seeds gave a variation to the texture.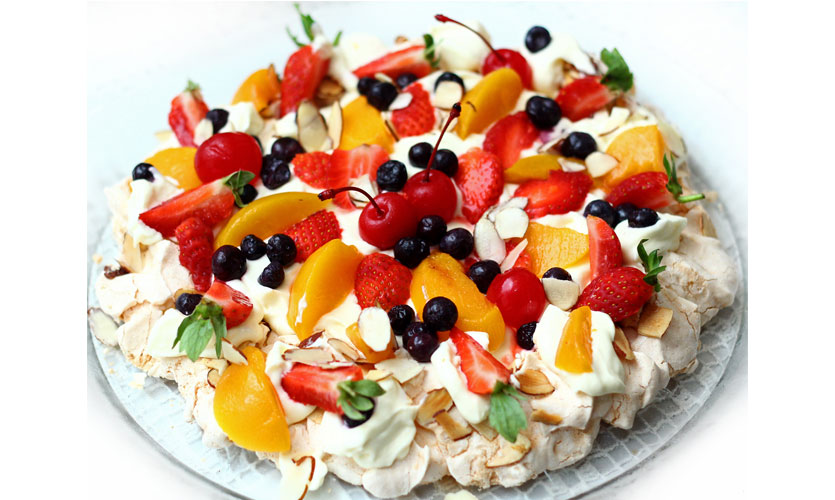 The Kalua Chocolate dessert was my favourite. It was made with a soft chewy meringue just the way I like it. Awesome! You have to try that one out.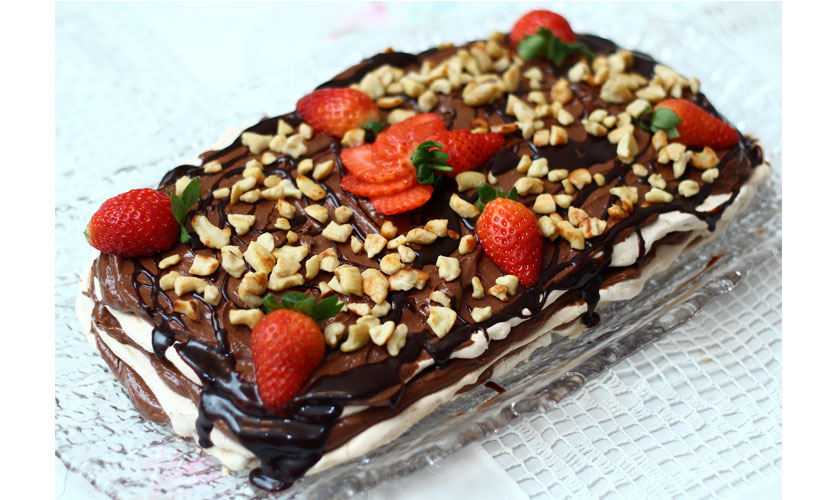 The Fruit Triffle made with a sponge cake base included nuts, strawberries, cherries and peaches and layers of apricot jam in between. Layered with custards and infused with Frangelico herb-flavoured liqueur from Italy this is certainly another of Tammy's treats. It was topped with caramelised cashew. This dessert can be made with lychees and kiwi fruit or whatever other option the customer prefers. So the pricing depends on all these aspects.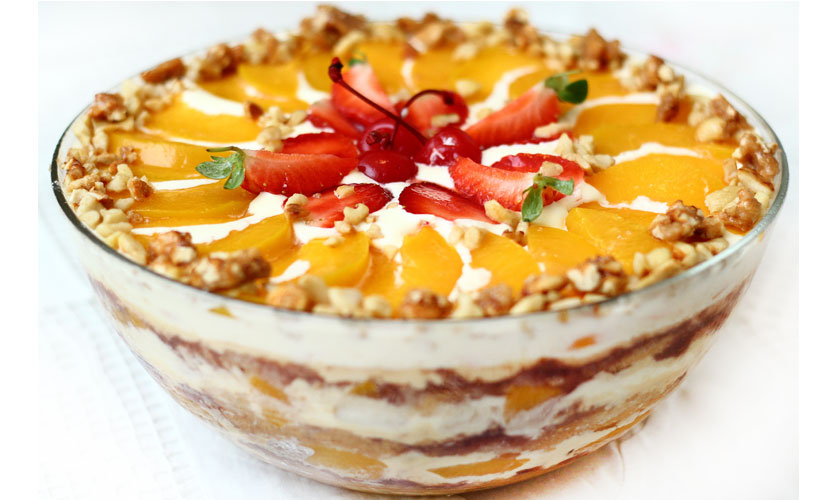 The Meringue Pockets filled with cream and topped with fruits and a cherry is something you can order if you want little individual desserts. It's looks cute and tastes super. Tammy also makes Pineapple upside down, Tiramisu, Choclate buiscuit pudding and many other desserts. She could advice you on what would be best with the rest of your menu.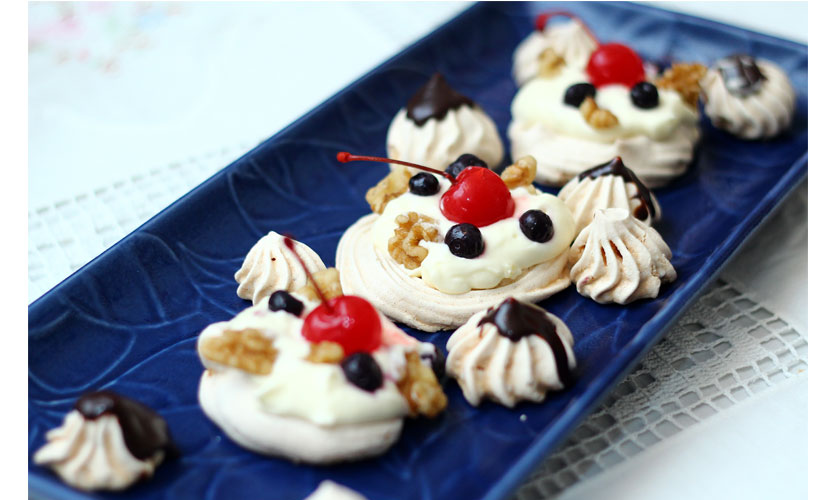 The prices of the cakes are pretty standard - Rs1500/- for 600gm.
Note:
Items such as Love Cake, Juggery Cake etc are generally available anytime, but if you need a big quantity, it is best that you call Tammy about three days ahead.

Desserts are made only to order.
Location:43A Haig Road, Bambalpitiya
Phone:0777 681 877
Facebook:Cakes & Desserts by Tammy
Pics Damith Wickramasinghe