Since its inception almost two years ago, The Embazzy, a bistro with a classy flare to it, is still showing Colombo new and different ways to enjoy cuisines from around the world. Started by a group of friends who just wanted a place to have a hearty meal and unwind, this fine establishment has made quite the name for themselves. I dropped in on a Tuesday evening to find out what all the buzz was about!
The Place
What could only be mistaken as a mansion, they definitely wanted to make a big first impression. Incredibly open and spacious, you can still find yourself a cozy spot to relax with friends and have privacy while also being a part of the larger space. The coolest thing, I find, is that they've found space for everyone! They even have a Playstation 4! Looking around the place, I truly appreciated the work that has gone into creating this beautiful bistro. The people are really friendly too, so don't hesitate to ask them anything. They really do make you feel at home.
The Food
Taking on the themes of travel, the folks behind The Embazzy wanted people to experience authentic food from across the world and I can safely say that their menu is massive. From All-day Breakfasts to a selection of Burgers to mouthwatering desserts, they have a dish for every kind of craving.
I started off by trying out a dish called "Mushroom Arancini"; a mushroom risotto with Wasabi Mayo which had a lovely crunchy coating and creamy mushroom center. The wasabi mayo was not at all overpowering and added a lovely heat to it. It was quite a filling entrée. I also highly recommend trying out the loaded fries! It's enough for two people and the perfect dish if you're all just in for good conversation and small (definitely not small) bite to eat.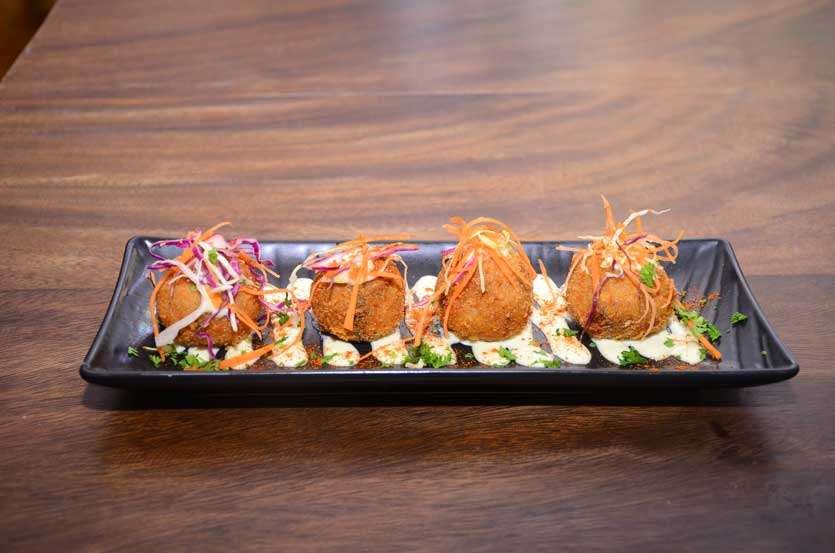 As a main, I chose to try out the Honey Mustard Lamb Chop! While the meat was beautifully cooked, I could barely taste the honey mustard part of the dish. It was accompanied by a hearty serving of mashed potatoes, which added a creamy texture to it. The mash was also slightly charred on top which gave a smoke-y flavouring as well. The cut isn't the largest but it's still a great dish!
Last but not least, I was spoilt for choice with a large range of what was mostly cheesecake (and what's wrong with that? Who doesn't love cheesecake?) with a few other choices of cake. I really wanted to try out the Milo Cheesecake but ended up going for the Nutella Cheescake instead. A baked cheesecake with an oreo-like biscuit base, the dish had chocolate written all over it. They don't hold back on the Nutella either! I definitely recommend this dish to anyone with a sweet tooth. If you get the chance, also try out their Nutella Shake. They have a wide range of drinks and even a specials menu.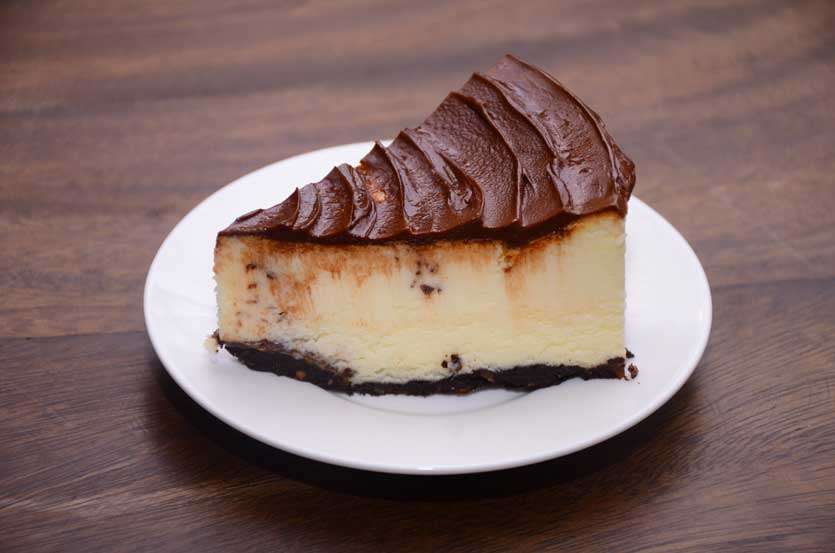 I could barely move after that meal and I feel like that's the best way to judge a review? I would highly recommend these folks to anyone who was looking for a good meal in a home-y space. You also get a great meal for the price you pay, which is really hard to come by. A big thank you to Chanaka Ariyaratne and team for a truly enjoyable meal and I can't wait to see what they have in store for the future!
By Vihan Wickramasurendra
Pics by Waruna Wanniarachchi