For home business owner Ravin Fernando it's all about family. Having worked in the hotel industry for the majority of his professional career, Ravin was one among thousands of people whose livelihood was affected due to the pandemic. But rather than worrying about it, Ravin decided to venture into building his own business with the help of his wife Meleshiya and the rest of his family. The result? "Fernando's Lamprais".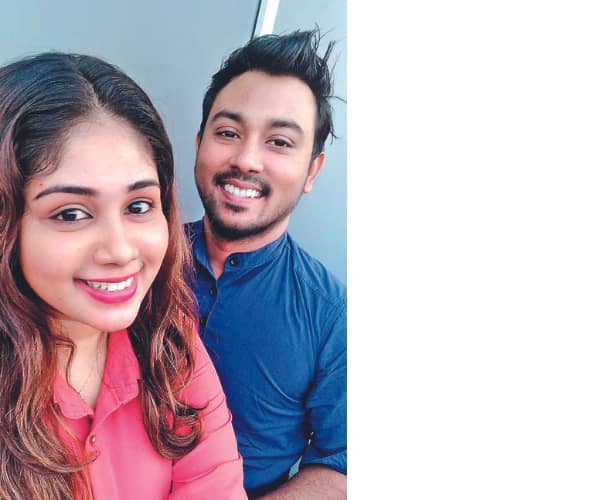 "Our operations commenced during the heat of Covid 19," Ravin said. "Although losing my job did initially disrupt our day to day lives, building my own business changed all of our lives for the better and the skills I had gathered during my time in the hotel industry came in handy when launching this business" he elaborated.
Offering a selection of lamprais and an assortment of Fernando's favourite curries, their signature dishes include chicken and fish lamprais. "We want to share our love and passion for authentic local cuisine with everyone," added Meleshiya.
Combined with elements of a variety of culinary traditions, these lamprais have resulted in couture for the palate. I decided to try out their best selling "Chicken Lamprais'. The rice itself came wrapped in its designated steamed banana leaf covering and before I even opened it the aroma of the steaming rice engulfed my senses. It was truly with salivating anticipation that I carefully opened the wrapping to discover a generous serving of delicious lamprais. A frikkadel cutlet, brinjal, seeni sambol, blachan sambol, a fried boiled egg and a massive piece of chicken was what made up for such a brilliant mix of flavours. The blend of flavours was superb. Each bite brought a fulfilling sensation of savoury and a tinge of sweetness thanks to the seeni sambol and paired up with the well-seasoned chicken this meal really takes your lamprais experience to another level.
Aside from their signature lamprais they also do a variety of burgers and other short eats for which although I can't vouch for in terms of taste but they definitely look appetising!
Speaking about operating a food business during a pandemic Ravin expressed that "during Covid, we had to face many issues sourcing our ingredients. However, we did get a lot of support from our suppliers who are also small business owners and not mainstream ones. However through persistence and hard work we were able to overcome these challenges and build ourselves to a well-established position over time.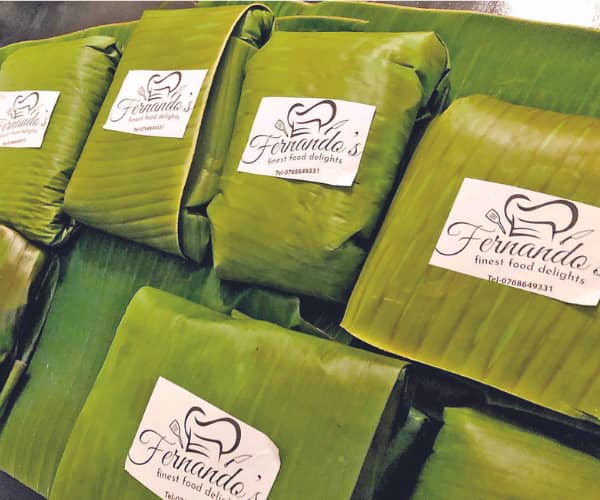 A qualified food and beverages professional with over 7 years of experience in the industry, Ravin is all about food hygiene and customer satisfaction. "Food handling and food safety are all very important and have all been set in place ensuring our customers get nothing but the best," he said. "We use hairnets and gloves in the kitchen and the highest standards of hygiene are always followed. Food hygiene is so important that even as a family we follow it on a day to day basis" added Meleshiya.
Finally adding an encouraging note to all future entrepreneurs Ravin concluded by saying, "Go for it. Stay positive. There's never a challenge that can't be overcome." Do check out Fernando's Lamprais on their social media accounts or even give them a buzz if you wish to place your order. For me, this was a great Lamprais experience.