For Shazna Muzammil, politics has been something she grew up with. The daughter of the former Mayor of Colombo, Shazna is busy in the run-up to the 2021 Milton Keynes council election in the UK scheduled for May 6. Having received nominations from the Conservative Party, Shazna aims to address some key issues from shutting up landfills to fixing the roads and redways and tackling crimes in her area. While she is in the process of completing an MSc in Development Management, Shazna is also a volunteer at the 'Milton Keynes Youth Offending Team' and is a mentor at 'Children Heard and Seen' an organisation supporting families and children who have a parent in prison. Gracing this month's Women at Work, Shazna spoke about her inspirations to join politics, the competitive environment for women in politics and the most rewarding and challenging aspects of being in politics while sharing a few lessons for Sri Lanka.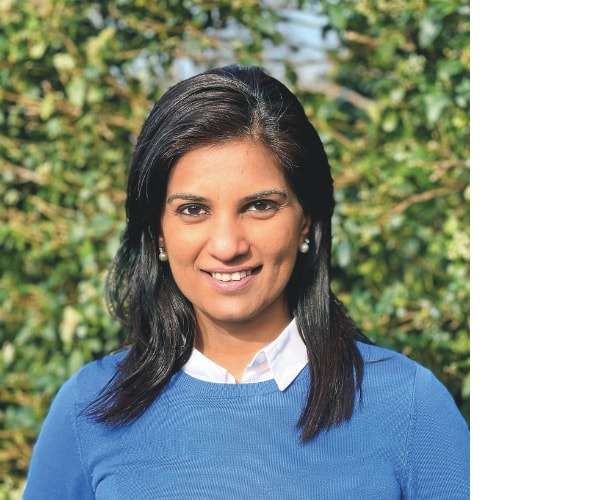 What inspired you to join politics and serve communities in a foreign country?
I joined a group called 50:50 Parliament (https://5050parliament.co.uk/), which advocates for more women to run for office in parliament and encourages more women to participate in local politics. I entered in the hopes of learning more about the parliamentary system and political parties, but I had no plans to run for local office. I decided to take in as much information as possible in the hopes of one day sharing it with Sri Lankan organizations. Since this election was supposed to be held last year but was delayed due to the pandemic, all seats in all wards should have been filled regardless.
After I joined, I was assigned to an ex-councilwoman who served as my mentor, and I was then signposted to the Conservatives female wing, Conservative Women's Organisation because of my affiliation with the Conservatives party. I was introduced to a number of training programmes aimed at encouraging women to enter politics while juggling their other responsibilities. I was also encouraged to run for local councillor because there could be areas where a paper candidate is needed – for example, an area that is not a stronghold of a single political party or a swing constituency. As a result, I applied.
How competitive is it for a woman to contest an election in a country like the UK when compared to that in Sri Lanka?
It is equally competitive. The Prime Minister has made it a top priority to recruit more women into the party and enable them to run for office. It isn't just a decorative item on the national agenda; they want more women to participate and provide relevant support for women through training, promoting involvement in policy forums, teaching us how to break down a policy, understand it and debate whilst encouraging heavy engagement. The feedback is shared, and suggestions received and discussed again. They also believe that diversity brings value, which I appreciate. Regardless, no favours are granted. You need to earn the spot on the candidate list.
Tell us about the nomination process and how you felt when you got the news.
I applied and didn't expect to be nominated. It's a long process. There were several interviews, with the final one including your local MP and a group of seven members of the local association. They asked us to study the wards we wanted to represent and speak about the problems that affected those wards in the final interview. Researching 5 very different wards with varying demographics and concerns, was difficult to do in a short period of time when I was juggling a day job and volunteering every evening while preparing for my exams towards my MSc in Development Management.
I wasn't expecting a second interview, so when I got the third one, I was ecstatic. I was completely taken aback when I learned that I would be assigned to a second-tier ward. A ward in the second tier is one that they believe can be swung. These seats would usually be filled very early on, so I didn't expect them to change things up at this stage. First-tier is a Conservative hold ward, the second-tier can be swung with some hard work in the area and the third-tier wards are hard to win areas. And then came the call home to my mum and dad and the rest of the family…
What are the immediate areas you are looking to address if you are elected?
Local issues differ depending on the location. Bletchley, where I am running, is MK's oldest city and is steeped in tradition. However, it is actually fraught with crime, and the structure is dilapidated, making it a less desirable location in MK.
There is a lot of fly-tipping, which is a big concern, there are roads and redways that need to be repaired, there is a landfill that needs to be shut down, the high-street is practically dead, the main superstores closed down and they don't have a large supermarket anymore in the area, and the Lakes Estate has a redevelopment plan that has been stalled by the Labour-led council. These are the topics I'll be focusing on.
You also work with young offenders particularly in an attempt to minimise crimes. How challenging is this task?
It is quite challenging. Young people may leave home at the age of 16 and be housed by the council. The situation is very different from what we have at home. The children have suffered as a result of the pandemic. Shutting down youth centres hasn't helped the kids, and most are prone to vandalizing property. Some children are used to transport drugs across county lines and there's a spike in online child sex abuse. There are also a lot of children carrying knives which normally doesn't end well.
In their everyday lives, children are exposed to a variety of environments, including those related to their families, schooling, neighbourhood, work, and leisure. When children's relationships and interactions fail to meet their basic needs, especially their right to be safe, nurtured, and encouraged to achieve positive outcomes, environments become toxic, destructive, and potentially criminal.
There are a lot of organizations that work with children including social services. I volunteer as an Appropriate Adult with the 'Milton Keynes Youth Offending Team' which is part of the local council. I go to the police station when young children or vulnerable adults have been arrested to support them through the whole process and ensure they are being fully supported by the local authorities. I am also a mentor with 'Children Heard and Seen' an organization supporting families and children who have a parent in prison. Children need access to services, guidance and opportunities that build their strengths, capacities and aspirations, and develop their pro-social relationships with adults and many organizations step in to provide that, and it is a huge commitment.
What lessons can Sri Lanka learn from election systems in a country like UK?
The party is so well organized. All communications are consistent. The national strategy is shared with us and the local association creates a localized agenda which is then approved/amended by the party. Every leaflet and social media post will carry the same detail and imprint. We use a centralized toolkit to create our posts and literature and the finalized work is always approved by CCHQ. Everyone is given the same budget to spend no matter how wealthy or underprivileged you are. If I buy anyone a meal or drink this is considered an election expense or otherwise be known as a bribe. Volunteers who come to help out are helping on their own accord. You can't take truckloads of people and feed them and ask them to distribute leaflets etc. MPs comeand support us.
Every week, the party holds a meeting with local MPs and all candidates to see how we're doing and to provide advice and help. They turn up alongside us and put in a lot of effort for the party and us candidates.
A sitting council-woman from the opposition was recently arrested for a personal matter, and as a result, she was sacked from the party, and her seat in the Milton Keynes ward fell vacant. This made headlines in the press and on social media. We were immediately informed by CCHQ not to share, acknowledge, or comment on any of those posts because it was a personal matter for the individual involved, and we were not to participate in promoting that. We are encouraged to attack a policy but certainly never the person. I find these commendable and in that sense, we have a lot to learn.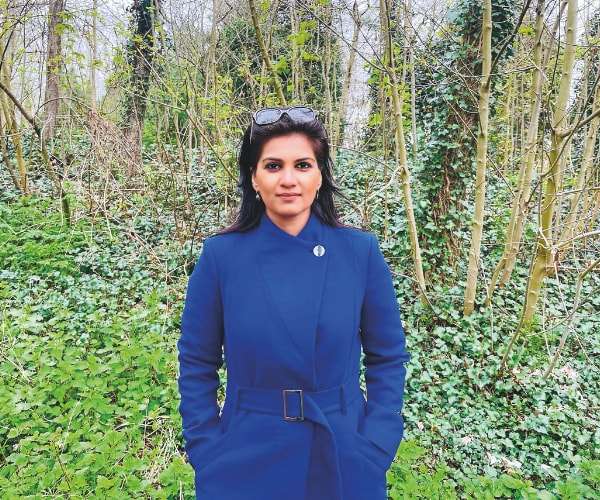 The most rewarding and challenging aspect of politics...
Being able to support my community, seeing someone smile and be satisfied because their needs were met because I spoke up and walking away knowing I made a difference, no matter how small.
My father would always tell me not to even take home a pencil from the council when I worked there, and that we have pledged our life to service, because it is the taxpayers' money and we owe them, and not take from them.
Message to aspiring women interested in active politics?
Take that step and become active in politics. Women bring so much value, empathy and understanding to any forum. We can be mothers, wives and anything we want to be and support our local community and country too.