Anusha David is the Chairperson of Headlines PR and a Partner of Interbrand Sri Lanka Headlines PR is one of the leading providers of PR in Sri Lanka, producing, optimizing, and targeting news and content across multiple communications channels and networks — from traditional media services to audio and video production and distribution, to innovative new routes in online and social media.

The theme for International Women's Day 2021 is #ChoosetoChallenge. A challenged world is an alert world and from challenge comes change. So let's all choose to challenge. In this feature, Anusha poses this pertinent question to a cross-section of women who are leaders in their own right. Celebrate women's achievements. Raise awareness against bias. Take action for equality!
Sharmila Khan
Currently Brand and Consumer Collecting Manager – Red Bull Sri Lanka, Sharmila is an experienced marketing professional with a demonstrated history of working in FMCG, media and market research sectors. She is passionate about strategic marketing, brand development, business planning, digital marketing, market research, advertising, and entrepreneurship.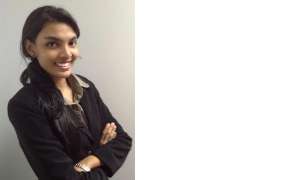 "It's our nature that we all stick to a set of rules, social norms, and a way of life eventually and this becomes habitual as it registers in our subconscious mind as something, we do every day. This is the change I want to bring about into society as well as to my personal life to get rid of habits that are on autopilot mode. This is a challenge we all must overcome. These auto-pilot habits affect most of our personal and professional lives as women. Imagine you read a book every week and the amount of wisdom you get by doing that. It could be a result of changing a simple habit of spending more time on social media. Imagine you start a little business while you work or even expand your skillset to something totally different from what you are doing right now. It could be hard at the beginning but eventually, you get into effective and useful ways of doing things where you benefit both in your personal as well as professional life.
This can sound like a very simple exercise but if you think deeper this could be a life-changing initiative. It could be the little change you needed to make in order to move up the career ladder. Think deeper and figure out these
auto-pilot habits and replace them with new, effective, and efficient habits. This is the thinking I would want to choose to challenge".
Sabrina Esufally
Sabrina is the Director of Business Development and Innovation at Hemas Consumer Brands. Her portfolio includes driving future growth through product development and strategic partnerships. Sabrina was also the Head of Consumer Health at Morison PLC. Prior to joining the Hemas Group, Sabrina was the Head of Legal Research at Verité Research, a leading think-tank based in Colombo. At Verité Research, she built the company's portfolio in areas of governance, transparency, and public health. Sabrina has a LLB from the University of Durham, UK and a LLM from Harvard Law School. She is also an Attorney-at-Law of the Supreme Court of Sri Lanka. Sabrina was a Lecturer at the Department of Law at the University of Peradeniya.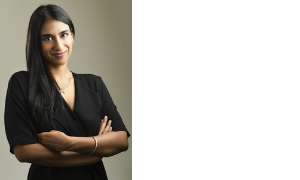 "In relation to this year's theme for International Women's Day, #ChoosetoChallenge, what would you choose to challenge both in your life as well as in society' In my professional life, I challenge myself to get comfortable with being uncomfortable. I believe in growing faster than your fear of failing. I challenge myself to create networks of women that support each other and celebrate each other's success. I have been fortunate to have had strong female mentors, peers and friends through various stages of my life and know first-hand how indispensable they have been. In my personal life, I challenge myself to learn more about the world and the people that inhabit it. I have always believed in the power of curiosity. I also challenge myself to spend more time outdoors, discovering Sri Lanka's hidden treasures".
Charitha
Charitha is the Founder and CEO of Saraii Village www.saraiivillage.com, which is a Sustainable Tourism brand that showcases off the beaten path experiences to smart global travellers. She's a Fulbright Scholar and a Presidential Scholar at Colorado State University, USA and has an MBA in Global Social Sustainable Enterprise, BSc in Business Information Technology and worked with several blue-chip corporates before moving on to follow her passion in entrepreneurship. Charitha was selected as a "Winning Woman of Asia Pacific - 2020" by E&Y Global and has been awarded as the "Young Entrepreneur of the Year - 2015", "Zonta Woman Achiever – 2017" and "Innovation in Tourism - 2018" for the trailblazing work she has done with Saraii Village and her inspiring entrepreneurial journey.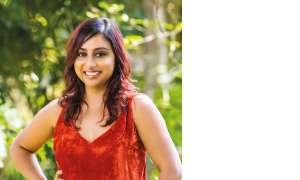 "In relation to this year's theme for International Women's Day, #ChoosetoChallenge, what would you choose to challenge both in your life as well as in society'. A challenging year behind us… A daunting one ahead no doubt. What I choose to challenge is the innate tendency in us to see negativity in adversity. The knee jerk reaction to change in the status quo where many of us allow a sense of hopelessness to creep in and lose faith. In 2020, I was personally transformed through adversity; a test of fire if you will. I evolved to know and believe with conviction that opportunity is only a layer deep within adversity if we choose to challenge it.
I choose to face my own fears of the unknown, the knots in my stomach when I am in unfamiliar territory. Agility, the ability to adapt and the strength of conviction to execute, even when all of the dots are not perfectly aligned, are what made me face head-on, the obstacles in my business, brought on by a devastating change in what we know, how we operate and our very way of life; last year. We prevailed; and also catalyzed a strategic change in our business; a change that defines us today. We were predominantly an organic food solutions provider; we evolved to be a "Sustainable Lifestyle Brand". I would also challenge the common tendency where our accountability to society and commitments to sustainability are mostly carried out in an environment of perfect weather. Being true to our triple bottom line philosophy amidst turmoil and uncertainty underscores my conviction that we can all stay the course despite uneven odds".
Dr Ajantha Perera
She was the only female Candidate of the 2019 Presidential Election of Sri Lanka and the first female Presidential candidate from a socialist party. She was also the first Sri Lankan Woman to receive a PhD in Environmental Science-1992, from Germany, is the Founder, National Program on Recycling of Solid Waste of Sri Lanka, and was also the former Advisor to the Minister of Environment of Sri Lanka and the Fiji Islands. She was voted the Most Courageous Woman of Sri Lanka in 2011, elected by the United States Embassy of Sri Lanka.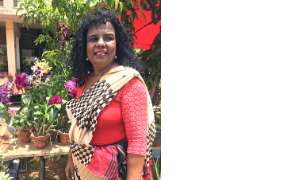 "I choose to challenge the women of Sri Lanka to step forward to protect our natural resources. The greatest gifts we can give to our loved ones is clean air to breathe, clean water to drink and clean food to eat. It is trees that provide us with oxygen to breathe while taking up carbon-dioxide to reduce global warming. Trees provide us with water and nourishment for our bodies. Unfortunately, today the Government is cutting down the forests illegally, filling the wetlands, and providing permits for sand mining in unauthorized areas, even in areas declared as Protected lands. Many believe that to fight the Government to protect the forest cover is an impossible mission, yet we are born with the skills and the ability to save ourselves and our people. Anyone who refrains from speaking the truth, refuses to act courageously, and will not fight fearlessly, will only contribute to environmental destruction and loss of natural resources meant for the next generations. Women as those who bring forth new life must challenge environmental destruction to protect lives".
Krishani George – Strech and Tone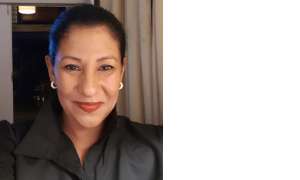 "I choose to challenge the norms that society imposes on me. I am Sri Lankan to the core and love my country. It is so encouraging to see that times are changing. Whilst we still have a long way to go, there are many women who are in influential positions in society today. From ancient times, eastern culture perceived women as being subservient. Today, Sri Lankan women are successfully working towards obliterating such thinking. Personally, I join the masses in this transformation by cultivating a healthy and mutually respectful relationship both at home and professionally. We work towards building a life together that celebrates each other's strengths and provides support where the other falls short. I have worked very hard to build a career and a brand as an individual woman who is devoted to bettering the lives of other women. Being fit and agile as we approach the evening of our lives is, I believe, crucial. Stretch n Tone has enabled me to create a platform for women to better themselves, increasing their confidence and sense of wellbeing. Only if we remain mobile and flexible can we maintain our independence and take care of ourselves. My message to all women on International Women's Day is to believe in yourself. Be strong and independent. Most importantly, practice SELF LOVE, with the understanding that, in doing so, you are then better positioned to love those around you in a positive manner. Ensure you maintain your body, live well and enjoy your life".
Ramanie Kunanayagam
Ramanie Kunanayagam, is a Sri Lankan born Australian citizen. She is currently a member of the World Bank Inspection Panel, an independent accountability mechanism of the World Bank, appointed by and reporting to the World Bank Board. Ramanie has held leadership positions in Sustainability in both the private sector, (working for two FTSE 10 companies) and the non-profit sector. Most recently she was the Global Head of Social Performance and Human Rights for BG Group/Royal Dutch Shell. She is a member of the Board of two international non-profit development organizations – RESOLVE and Youth Business International. In addition, Ms Kunanayagam is a Fellow at the University of Queensland, Australia, and an Executive Session member at Columbia University's Centre for Sustainable Investment.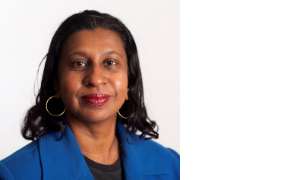 "After 50 years of women's rights, I thought I would reflect from a global perspective on how women's rights have evolved over the last 50 years. Today women have three-quarters of the legal rights of men, although this differs substantially across the different regions of the world. When societies get more equal economies, they become more resilient. To ensure no one is left behind I will continue to champion greater investments in health and education especially in terms of access to women and girls and stronger laws and awareness against sexual harassment including having more men champion rights for women".

Marini de Livera
Marini, the former Chairperson of the National Child Protection Authority of Sri Lanka, is also the Founder- Chairperson of Sisters at Law. She is an LLB Graduate, an Attorney-At-Law, and holds a Post- Graduate Diploma in Human Rights and Masters in Law in Public Law and Human Rights, and also a Licentiate Teacher in Speech and Drama at Trinity College London and obtained a Gold Medal for Public Speaking from the London Academy of Dramatic Art, UK.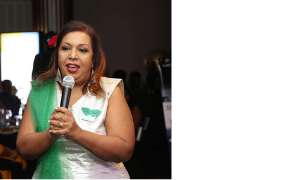 "My entire career as an academic in a conventional law school, a legal counsel addressing the court, a resource person for the Police, Army and public officers, a Beaurocrat heading a State Child Rights institution and someone entrusted with a flagship project in parliament, and a bold, innovative civil society activist who is challenging the institutionalisation of children in orphanages by opening up shelters that promote kinship care and family-based care while providing income generation training to women and girls, my daily grind includes overcoming challenges bravely and forging ahead despite whatever crops up. My life has been a series of enormous challenges. I have forged ahead kicking all obstacles that impede my progress to make the beautifully worded human rights obligations that we have undertaken to ground reality. I have had to fight valiantly against an extremely insensitive, rigid, patriarchal and hugely oppressive system and structure. These formidable challenges on a day to day basis have had a tremendous impact on my personal life and I had to remind myself all the time about the importance of self-nurturing and self-care".
Anoji de Silva
Anoji is a Partner at Ernst & Young, Sri Lanka, a Council Member of CA Sri Lanka and a Board Member of the Women's Chamber of Industry & Commerce. A mother and a career housewife, Anoji excels at multi-tasking as do all women!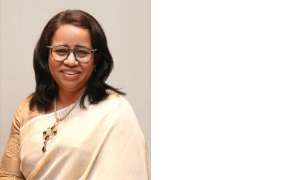 "I choose to challenge the word "NO". As women, we are very quick to say "NO" to opportunities that come our way as we always prioritize other responsibilities. What I have realized over the years is that opportunities come at the right time and not at a time that is convenient to us. Therefore, I choose to challenge myself and other women, when we hear "NO" to remind ourselves that "NO" is "ON" in a mirror and to find ways to achieve our full potential and ambitions. I choose to challenge women to be entrepreneurs. With our imagination, passion and the ability to multitask, I believe women have the capability to be fantastic entrepreneurs. Women make up around 51% of our population but 74% of women are considered economically inactive. Out of the 34% that are active, the majority are also unskilled workers. Families should build an enabling culture by sharing housework, child and elderly care to help these women to achieve their personal potential. With digitalization and working from home women also have renewed opportunity to start their own businesses at home. I choose to challenge our country to stop depending on our unskilled female workers to provide the much-needed foreign currency remittances. We need to find ways to earn foreign currency from skilled labour and not encourage women who are unskilled and poor to go overseas for employment as it has such a negative impact on them as well as their families".
Imanthi Perera – Head of Corporate Communications, Brandix
A skilled professional with 12 years of experience in Communications and a published writer, Imanthi currently heads the Corporate Communications function for Sri Lanka's leading apparel solutions provider, Brandix. Imanthi oversees the communication requirements for its markets in Sri Lanka, India and Bangladesh.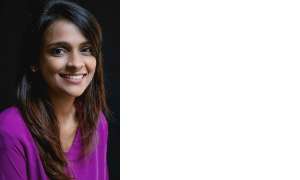 "2021 is the year I choose to challenge preconceived notions that hold women back. I choose to challenge this in my personal life as well as contribute towards initiatives that help women look beyond the societal beliefs that limit us from living up to our best potential. Growing up, we often encountered the many perceptions of what society deemed a woman ought to be. Anything that challenged the status quo is seen as just that – a challenge. We shy away from claiming great opportunities for our growth, from speaking up, and often, limit ourselves from making our presence felt and our voice heard. How often have I under-promoted myself or questioned my input due to this lack of self-confidence, resulting from such notions within me? I believe that this is a relatable situation for many of us as women, and it is important to recognise that our beliefs about ourselves can either give life to our potential and the choices we make, or it can hold us back. For women who challenge the status quo and enter professions and fields that are mostly male-dominated, choosing to challenge these preconceived notions of what a woman can and can't do and maintaining your confidence through it all is key. This gives us the inspiration to know that it can be done. We can do anything that we set our minds to, and this includes challenging the very version of ourselves that grew up believing that we had limitations".
Rosanna Flamer-Caldera
Rosanna is the founder and Executive Director of EQUAL GROUND (2004-to present), the oldest LGBTIQ advocacy organization pursuing LGBTIQ rights as part of the larger Human Rights framework in Sri Lanka. Rosanna served 2 terms as Co-Secretary General for the International Lesbian, Gay, Bisexual, Transgender and Intersex Association (ILGA) and is the co-founder and current Chair of the Commonwealth Equality Network, a broad network of LGBTIQ organizations within the Commonwealth.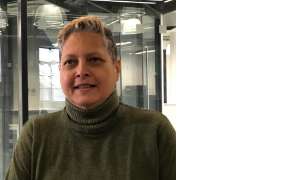 "What I would choose to challenge in society is the patriarchy that permeates all facets of social, economic, cultural and political structures in this country. I choose to challenge the apathy and reluctance most people have to change the current system. Yes, it is hard and tedious and maybe scary as well, but if we don't change the way we think and act, we will continue to be in a quagmire of sexism, homophobia and racism that will block the development of our country in more ways than one. True, not every one of us can be an activist, but we can all think and feel and lead by example. When something is wrong, speak out! My life is currently one big challenge. I work to protect the rights of the LGBTIQ community and the women of this country. That's my job, 24/7. This is an issue that is dear to me. The blatant exploitation of women and children, the disgusting way LGBTIQ persons are treated in all spheres of life, the issues they have to face purely because they are different – these are an affront to my sensibilities. It should be an affront to everyone's, really. If we cannot accept that not everyone is the same, that people live differently and love differently, then we cannot expect that when we are in trouble, that there will be someone, some kind soul, to offer their hand in friendship and love to us. I choose to challenge myself to change a heart, change a thought, person by person".
Aruni Rajakarier
Aruni counts over 25 years of working experience as a finance professional and is a founder Director of SheConsults (Pvt) Ltd., a financial consulting company. She serves on the Boards of Morison PLC and John Keells PLC as an Independent Director and the Council of Sri Lanka Institute of Directors. She previously served on the Board of NDB Capital Holdings Ltd. (formerly NDB Capital Holdings PLC) as an Independent Non- Executive Director, the Chairperson of the Audit, Risk and Compliance Committee and the Remuneration Committee and a member of the Investment Committee. She also served as a Consultant to the World Bank on projects including the publication Sri Lanka – Report on Observance of Standards & Codes. A fellow member of the Institute of Chartered Accountants, Sri Lanka, she served as the Country Manager for ACCA Sri Lanka with additional responsibility for the Maldives and in several senior roles at NDB Bank. Prior to this, she served as Finance Director of Lanka Cellular Services (Pvt) Ltd. She trained at Ernst & Young where she served as Senior Manager in both auditing, consultancy and training.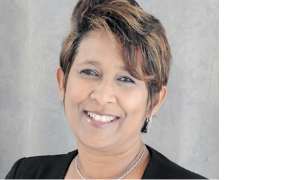 "A binary view. Yes & No. Can and Can't. Will and Won't. Do and Don't. We use these words too often. Between these two opposites is a rainbow of possibilities and I think exploring those options in between will lead us to new solutions on a number of issues to empower the next generation of leaders. Let us find gender balance at home, at work and as a country by exploring all the options between the yes and no we use too often. Let's replace them with phrases like "let me try", "is there a better way" and "let me help". Too often great ideas are buried under because we failed to tweak them a little to make them workable for all. Let's work together for a better tomorrow for everyone!".

Sabira Deen
Saabira is the owner/ chef of PowerCrunch Granola. Her little home-based business began as a result of a wager between her husband and herself. "I had bought him a bottle of granola from a well-known bakery in Colombo but wasn't happy with it and thought I could make something tastier with the same ingredients, so I did! That was the start". Having access to so many nuts gave Sabira the opportunity to try out a variety of nut butter and milk from which she expanded to making nut milk cheeses and subsequently developed the veggie range of vegan products.
Today Sabira cannot cope with the demand and is now considering opening up a Deli as well.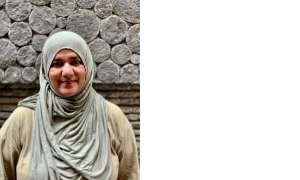 "The challenges we face in life prepare us for the next phase of our lives. It is like God Almighty is teaching us how to make lemonade before He gives us lemons. By complaining, we are only making excuses for letting life trickle away into nothingness. It is the duty of everyone to learn from our trials to progress in life.
The greatest choice we have to make is to choose to challenge the barriers we set up within ourselves and in society.
As a firm believer that God Almighty does not burden us with trials we cannot bear, I know it is up to me to accept my lemons and make lemonade and then find my sustenance in it by selling it to the thirsty, and it's blessings, by offering a glass to those who cannot pay. It is in giving back to society that each trial becomes a blessing.
I choose to challenge myself to accept that any road has its bends, bumps, and forks, and to accept change more easily, and to learn how to take detours and shortcuts, whenever possible. I challenge myself to appreciate my blessings and to show my gratitude to The Almighty by giving back to society by empowering women who need help, especially in these difficult times. I choose to trade with women, wherever possible, teach them skills, or give them ideas as to how to start up a new venture".
Prithiva
A mother, housewife, holder of an LLB, and entrepreneur, Prithiva regrets her inability to practise law due to her lack of proficiency in Sinhala and the required aggregate of marks in Sinhala but has managed to overcome this slight obstacle by filling her day with a multitude of activities and initiatives, the latest being Supreme Flora, which she has literally recreated and revamped. Coffee Room, another venture of Prithiva's; a snug little coffee shop cum restaurant which also had a playroom for kids, unfortunately, had to be closed during Covid last year but she hopes to reopen one again soon in a different location. Known for speaking her mind and not putting up with any nonsense, Prithiva says her most exciting, challenging and fulfilling role to date is that of being a mother to Arnyaa her adorable daughter of five.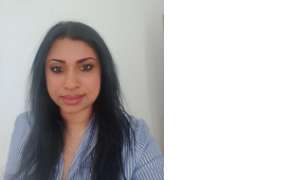 "I Choose To Challenge so many prejudices, preconceived notions, taboos and societal absurdities that beset women even in the 21st Century, especially here in Sri Lanka, that honestly it just makes me so angry and frustrated.
As educated, enlightened, articulate women, we all have the right to form our own opinions and shape our own lives and achieve our goals and aspirations, without being told we can or can't, yes or no!
In Sri Lanka today as it is in most countries, domestic violence is out of control, however here recourse to the victims is hard to come by and justice often denied. Women are sent to work by their husbands while they loll around at home drinking and spending their wives money and then to add insult to injury, abusing them when they come home after a hard day's work. Victims of rape suffer even more at the hands of authorities and even their families. Women and girls are not free to make their own decisions about things that affect them most, including whom they should marry or should they pursue their education.
It is incumbent on every government and every society and I challenge myself, all women and all governments and societies, to prioritise women's rights with remedial and punitive action against those who disregard a woman's worth, her body, her peace of mind and her sanctity!"
Dr Obeyesekere
Dr Obeyesekere has received several international awards (WSAVA Companion Animal Welfare award, NRC Presidents award, WSAVA One Health award, Australian Alumni Excellence Merit Award, Ashoka Social Entrepreneur Award, NAVC international Scholar award) for her work. She is the founder and director of the Pet Vet clinic and has always been passionate about animals and their welfare. Dr Nalinikas' interest and love of animals are wide-ranging; from obedience training and behaviour to feline care and handling; as well as standard medical subjects. She strives to make lives better for pets and their people by looking at the whole picture; from preventive health, to advise aimed at ensuring a strong bond and companionship is encouraged and facilitated. Pioneering the effort to improve the quality of companion animal veterinary medicine in Sri Lanka, she ensures Pet Vet's focus is on continued learning and improved quality.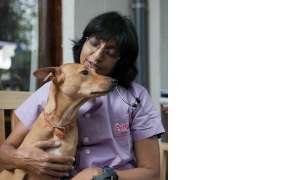 "In Sri Lanka, relative to the region, women have enjoyed areas of equality. Women who work, are not that unusual and something to be proud of. Education is available and encouraged for girls and women. It is a good base from which to grow.
However, there is one area I choose to challenge: the role of working women relative to family obligations. Many a friend, even were encouraged to have a career, is nonetheless expected to consider all household and family activities from cooking and ironing to childcare, as their primary responsibility. If this role in managed well then, its ok for them to work. Almost as if work is the reward for being a superwoman.
No coming home and expecting that well-deserved rest; there are a million things to get done. Some men do share, but mostly it's seen as women's work. Any lapse results in a problem and blame for the woman. This attitude must change for the benefit of all. It's a matter of understanding that regardless of gender, a workday is often challenging and tiring. If household chores and activities are shared in a real and complete sense, then life for all concerned will improve. I challenge the men to spend two weeks taking over all the household responsibilities. Then you will realize that true respect for women involves encouraging them to pursue a career as they wish, understanding that their work can be difficult and exhausting as that of any man, and then giving them absolute support and assistance, so as a team one can ensure the needs of the family are met effectively. Then we can say we are truly on a journey towards equality".