Cafe Sociale is a millennial's paradise located at 252, Galle Road Colombo, Sri Lanka, (somewhat right next to the Bamba Flats). It's super spacious and has two floors to it.
The ground floor is the more social one while the upper floor is more for business meetings and people who want to sit in a space and work on their laptops.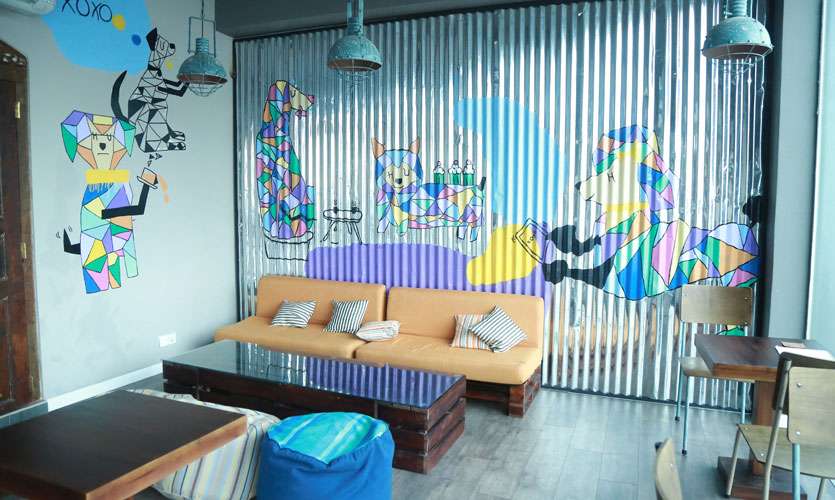 One thing you will notice is the fact that all the items on the menu are named after famous movies! Also, try and guess what the movie name actually is; it's fun if you want to test your knowledge.
Ambience
This place has the most picturesque millennial feel to it. It's got some superb wall art and a couple of bean bags and when you enter, it actually feels like a social gathering so I was very pleased with the fact that they named it correctly. The Sociale literally gives a social vibe. It's very well-lit and the darker the outside world gets, the more the colours of the interior decor pop.
Drinks
While they had an extensive drink menu ranging from hot and cold coffees to fruit juices, I chose the fruity mixture called Pulp Fiction and Apple Seed.
Pulp Fiction
This was a mix of Orange and Passionfruit with fresh mint to give it a spiced up taste; it was a little on the sweeter side and I wasn't particularly in a sweet mood, however, there were two of us and my compadre loved the drink. It's sweet though so I must say if you're not a sweet tooth, this is not the drink for you.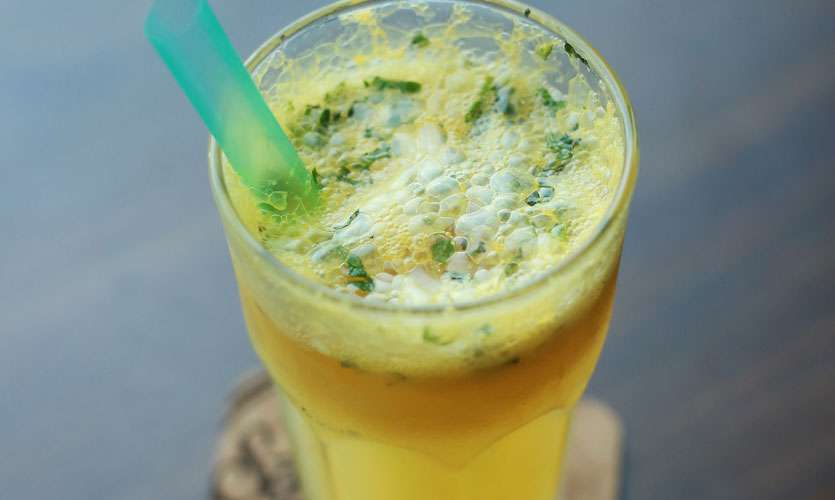 Apple Seed
This took the cake for me; however, I've been told that this drink is classified under 'acquired taste'. This drink was made up of green apple, mint, cucumber and lime, which to me, was much like a mojito and it was beyond refreshing. So if it's a hot day and you need something cooling and something that would leave you feeling revitalised, I'd recommend the Apple Seed drink.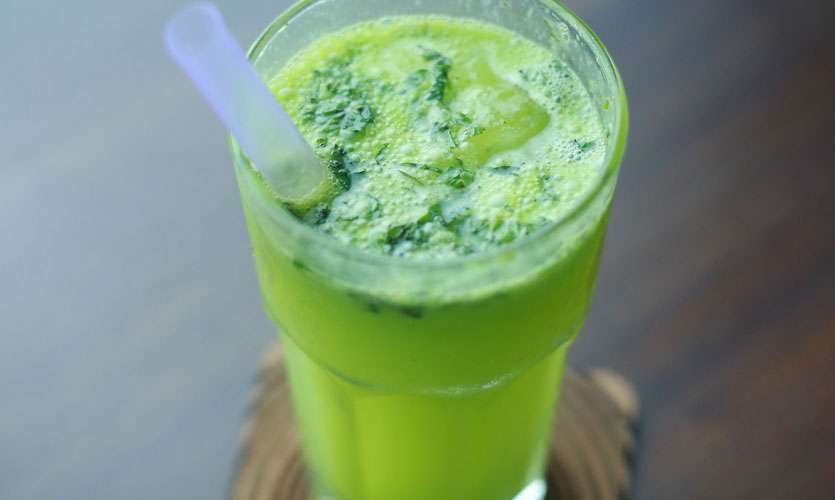 Food
Beverly Hills Cod
So we tried the Beverly Hills Cod, which is a devilled seafood Open Pie, served with some spring onions and mash along with the Sociale signature green salad. The portion was massive, totally worth every cent you pay for it. Also, I'm someone who likes my seafood coupled with sweet sauce and this was a pleasant surprise. You'd think the cafe would be stingy with the actual seafood but they aren't; it was filled with an assortment including cuttlefish. The dish also came with a puff pastry which was so fresh and you could tell it was.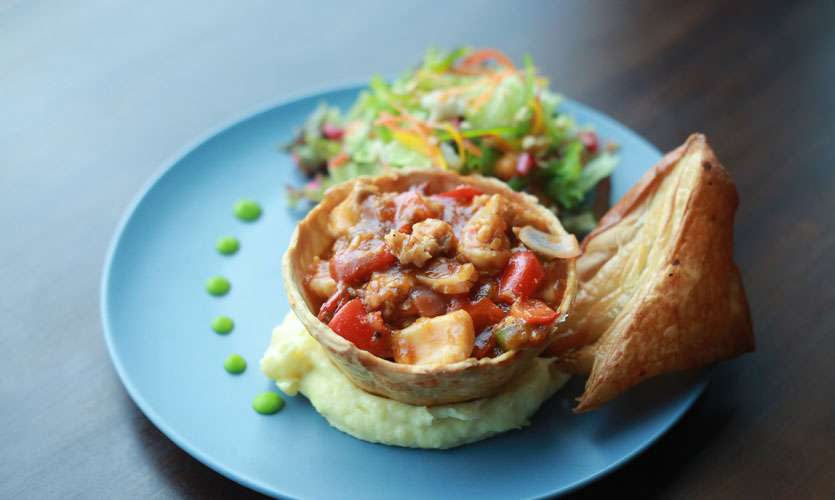 The Silence of the Lambs
This was the second dish we tried - which is an Irish mutton hot pot served with spring onion and mash. This dish had me dumbfounded because I've always known places to be very stingy with meat, but this, well, this was just full of soft chunks of mutton, and biting into that with some mash mixed with the salad made me feel like I was in a different country. It was better much better than I anticipated and I have never been happier about a dish exceeding my expectations.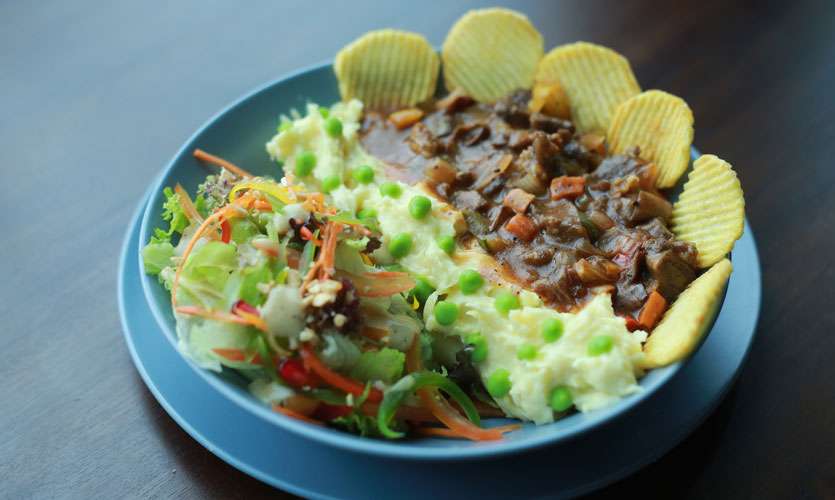 Desserts
Sticky Date Pudding
Alright. One thing you must know about me is I'm very sceptical when it comes to date based products, but this took the cake. It tasted amazing; it came covered in vanilla ice cream and the pudding in itself was warm and also had caramel sauce on it. Everything in that dished complemented it. It tasted amazing enough to make me second guess the fact that I'm not much of a date fan so I'd recommend that you try it.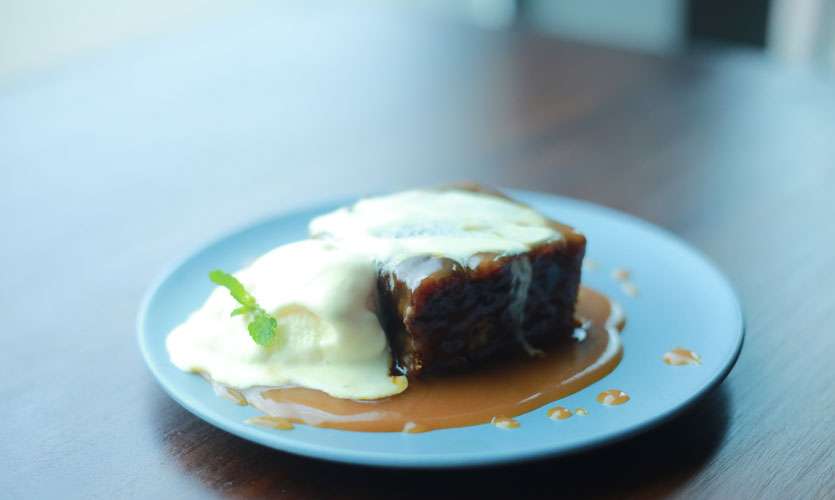 What we recommend
We would definitely recommend the sticky date pudding, because it was capable of changing our opinion on date based desserts and if it's that good, we must say it's worth trying, and a tip we would offer is that you have it as soon as it's served because the ice cream melts as the date pudding in itself is hot.
Would we go again: We definitely would go again!
Tips/notes by author
Cafe Sociale isn't a place where you have to feel pressured into buying anything. I had a chat with the owners and their main focus was on bringing a cafe to Colombo where individuals could essentially socialise. Although I must say the food is beyond amazing and you're seriously missing out if you don't try it. Also if you're an individual that loves working in cafes or you're looking for a place that is calm and quiet to work in, Cafe Sociale has a package where they give you the space to do so and 8 hours of uninterrupted WIFI access. There is no dress code, but the portions are huge so I'd say dress comfy.
Parking facilities: Abundantly available, they have a whole area just behind the café.
Toilets: Available

Pics by Damith Wickramasinghe