Sri Lankan flavours have always been identified for their uniqueness, giving detail to spices and reflecting the country's identity. Inspired by the recipes they indulged at home, Aushi and Eroshan Meewella are on a mission to reflect on the culinary memories from their childhood. This was how 'Kolamba' came into being. Located in the heart of Soho, also known as the pulse of the London food scene, 'Kolamba' now prepares some exotic Sri Lankan dishes for its guests.
"For us Colombo is a microcosm of the country - it is a melting pot of cultures, much like London, and we wanted the restaurant to reflect our country's incredible ethnic diversity, especially in terms of food," said Aushi in an interview with Life Food Factor. "Our close personal ties to Colombo have inspired our dishes and our ethos, and we hope this is echoed to our customers."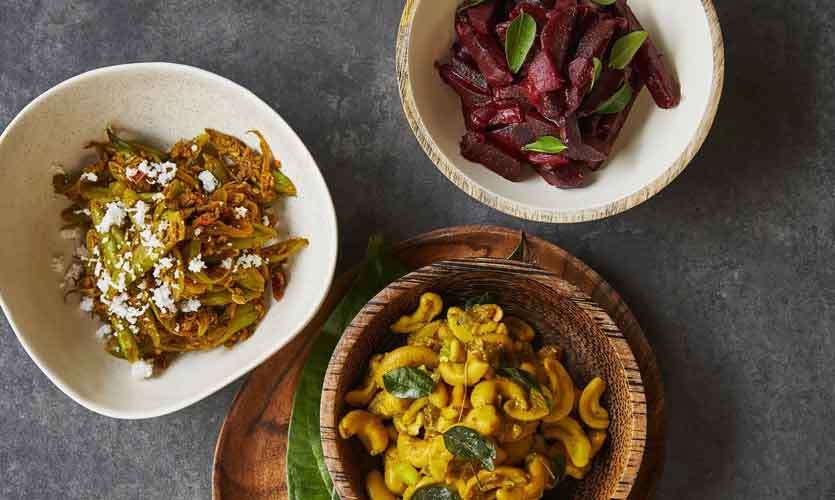 Each dish on the menu has its own unique story. It includes everything from bites to meat and fish curries, rice and breads and even a vegan and vegetarian options as well. Some must-try dishes include Chatti Roast, Kamala's Kalu Pol Pork, the ever-so-popular Sri Lankan parippu, Snakegourd, Pol Roti and much more. "We felt London was missing true Sri Lankan home-cooking – the authentic flavours and boldness that people who have eaten our food or visited Sri Lanka come away with," she continued." It was important to us that the food we produced would be both flavourful and authentic, so we designed a menu with this in mind.
Our menu features recipes generously donated by close friends and family who are incredible cooks and pay tribute to their culinary brilliance. People like Mohara Dole (Cooking with Colour) and Indra Vairavanathan whose recipes have been in their families for generations. It is this element of personal, intimate home cooking – opening up the homes of Sri Lankans to Londoners - that we want to promote."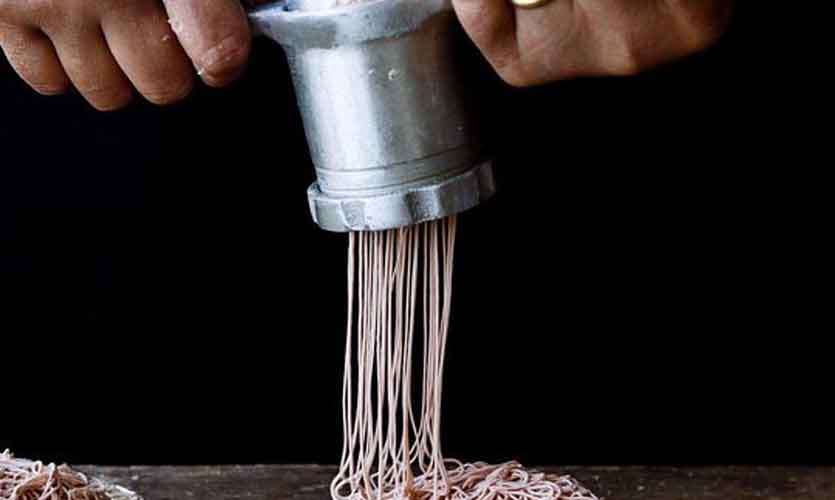 The restaurant also has a unique drinks menu with signature cocktails reflecting the Sri Lankan heritage. "Our beverage list focuses on Sri Lankan spirits, connecting us back to our island and providing customers with a taste of home.A partnership with Rockland Distilleries sees our full cocktail menu championing the likes of Colombo No7 Gin and Ceylon Arrack.
We have also partnered with Mr Lyan Studio (and world famous mixologist Ryan Chettiwardane) to create a signature Kolamba x Mr Lyan Studio cocktail. We also have soft drinks which are firm favourites back home like iced coffee, fresh lime juice and Elephant House ginger beer, all sourced through Sri Lankan suppliers or made in-house.We seek to showcase beveragesthat are representative of what's found on the island and partner with Sri Lankan talent wherever possible," she said.
"Actually, in central London there is an under-representation of Sri Lankan food so we saw this as a gap in the market," Aushi added. "Whilst you might get some small Sri Lankan cafes outside of central London, we found there is little in the heart of the city. Kolamba is located in the heart of Soho (Carnaby to be exact), which is the pulse of the London food scene right now. Soho attracts thousands of tourists from around the world, as well as office traffic from nearby Oxford Street, Regent Street and Mayfair."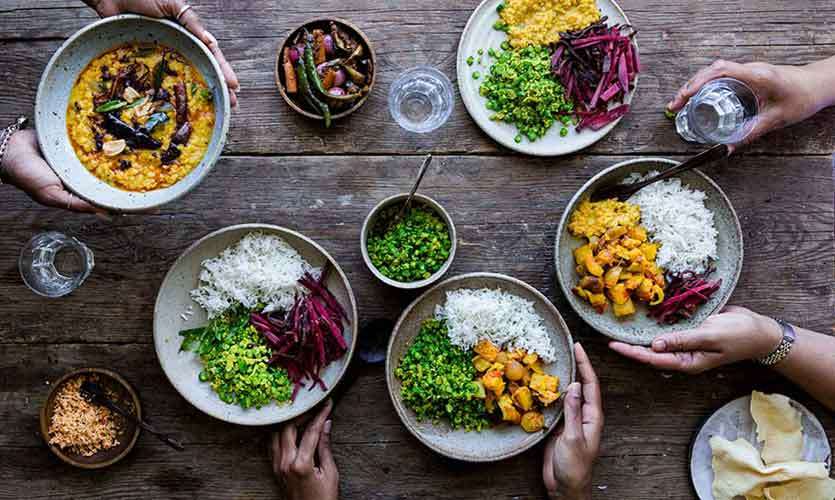 The interiors too reflect on the Sri Lankan identity with paper lanterns that add reference to the island nation. "For the interiors, we worked with Studio Fils and Whitebox London. The brief was that we wanted something inspired by the tropical modernism movement but also firmly established within a 2019 lens. We therefore have reference points to the tropical modernism movement, such as cement banquette seating, exposed brick and polished concrete flooring, but at the same time we've added accents such pendant lighting reminiscent of Sri Lankan Vesak lanterns and batik installation art. The latter was designed bespoke for us by artist Sonali Dharmawardena to showcase not only touch points of the art and cultural movement but also become a platform for local artists.
Cushions showcase traditional dumbara weave and were sourced from Urban Island, while our tongue-in-cheek "Lankanism" pillows from Bootek inject a sense of fun. We pride ourselves on showcasing Sri Lankan artisans and artists and hope to create a platform for local talent in time," she opined.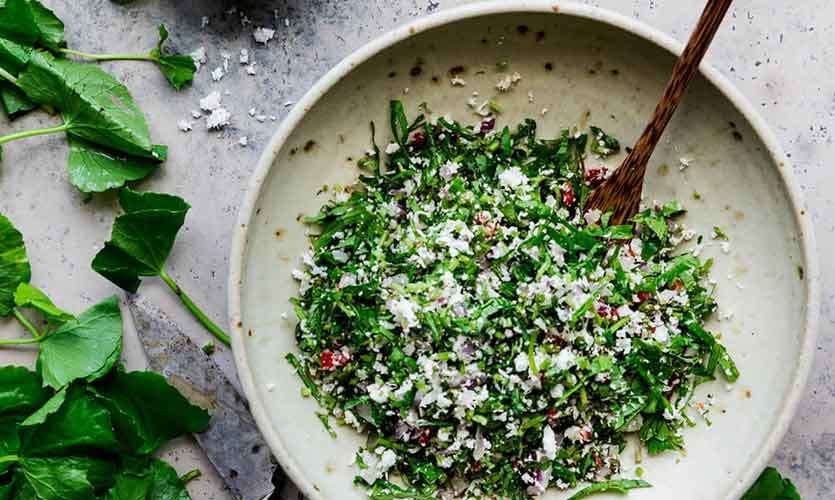 As 'Kolamba' opened doors in London, it will be a place for tourists dine in, with comforting favourites in a relaxed and friendly environment, and for Sri Lankans when they miss home a little too much.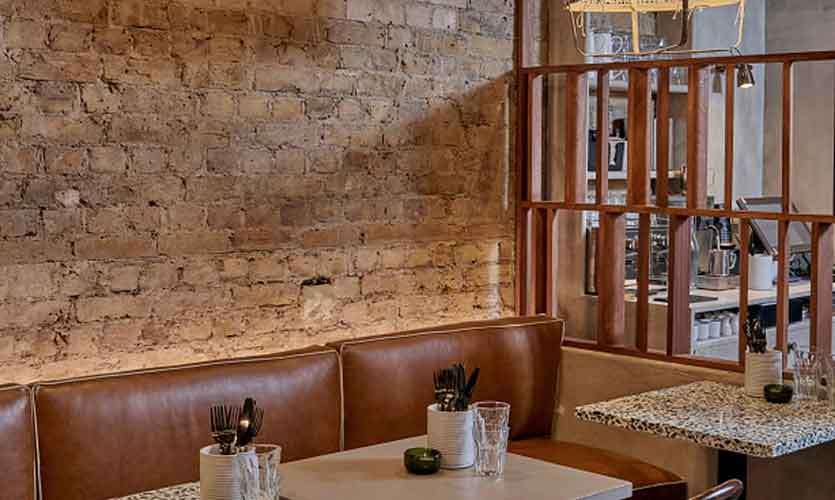 Pics courtesy: Kolamba, London