What - Taprobana
Where - 354/16, Rathnayake Road, Thalpitiya, Wadduwa.
I walked into this gorgeous property trying to beat the heat and get away from the terrible heat stroke I was suffering from. It was ideal to sit, relax and enjoy everything our island is blessed with. The beautiful sea breeze, the sun-kissed water and the curtains of palm around me made me fall in love with my island just that little bit more.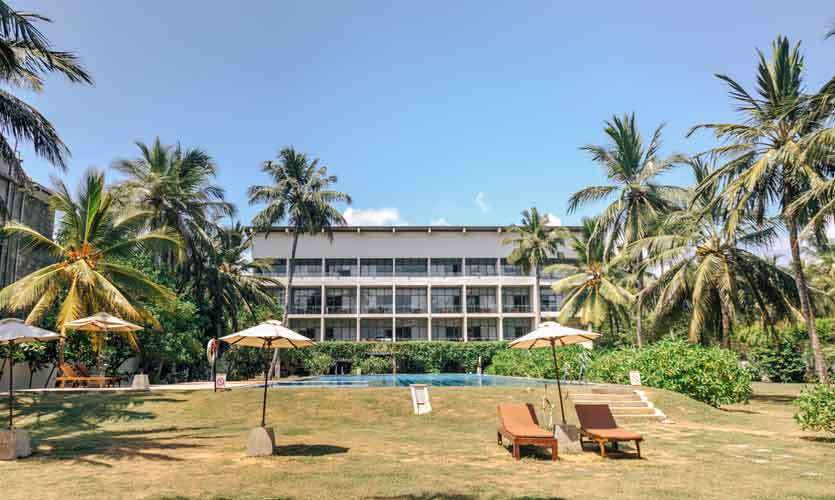 Taprobana Wadduwa makes it wonderfully yours. Situated on a soft slice of golden sand, it's a forty five minute drive away from Colombo. With lavish space in the rooms and vibrant paintings catching your eyes as you walk in, and a private Jacuzzi located on the third floor with a view that you can never get enough of; I'm still lost for words to describe what this hotel can offer. We dined at Salt – designed for the hungry me at any time. From their wide range of breakfast, lunch and dinner options, their seafood dishes are definitely the talk of the town as it's all fresh and their backyard is full of options. From their Japanese Menu to Sri Lankan options, they have it all.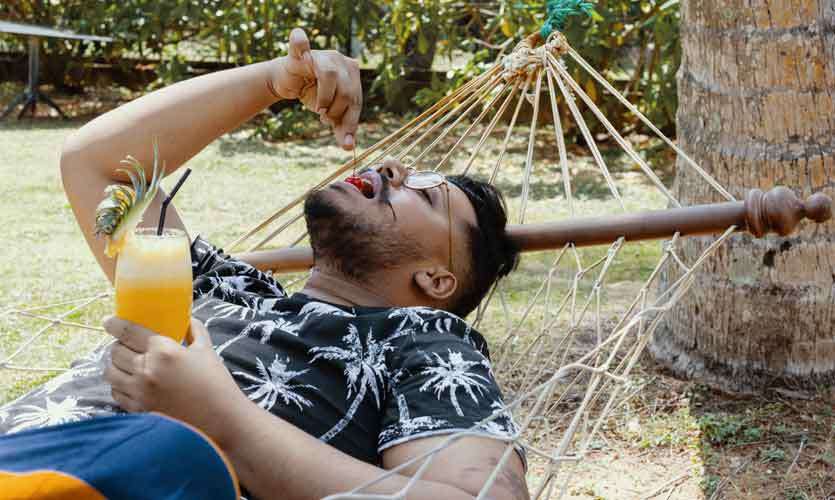 Their room service menu has a wide collection. I dove into their pepperoni pizza which had a lavish portion of cheese that was melted on it. I thought the best way to have it is to fill up the tub and dip myself in as I bite into my little treat.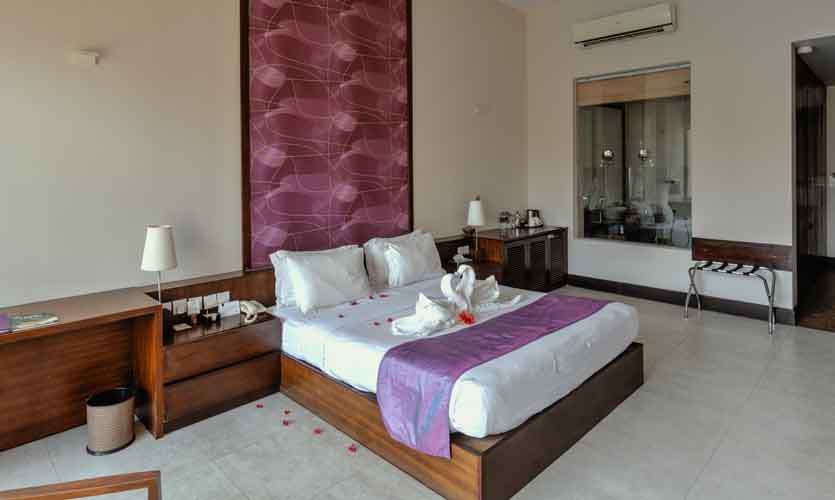 This hotel is very spacious, it's ideal for a family trip or even a hens night weekend with a large pool and hammocks situated perfectly under the shade, giving you all the right reasons to have a party every single time. The pool is spacious and you have the privacy to swim and swim and swim away.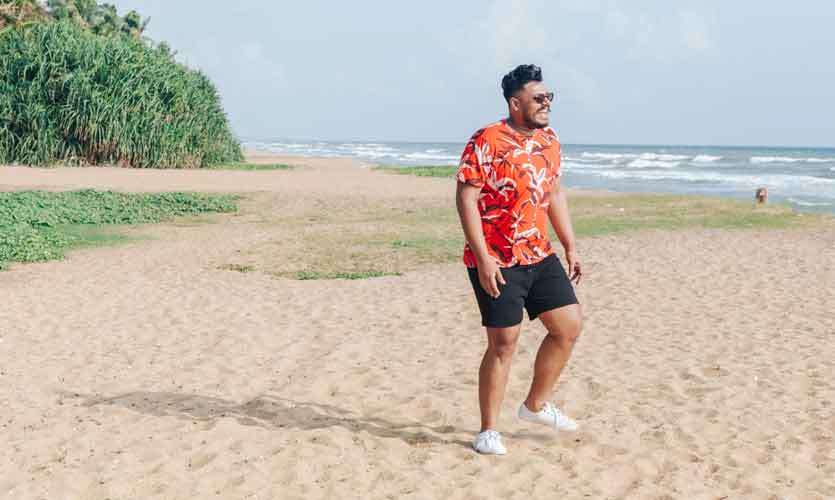 Hospitality is wonderful, they're so warm and welcoming – very Sri Lankan. If you're a fitness freak who loves to balance it all even during your holidays, you can actually hit the gym or just relax and unwind at their Amoda Spa. As a country we are going through a drop in tourism and it's heartbreaking and sad when you know we can offer so much. This is a way to help each other, by enjoying some long –short weekends at local hotels. You can choose between 3 categories of rooms, depending on how you want to spoil yourself. Deluxe rooms , Super Deluxe rooms and suites. So get your bags packed and enjoy some Lankan hospitality at it's best. The food, the breeze and the big rooms – nothing like spoiling yourself and knowing that this paradise is ours.
Today on WTF
Photographs and video by – you're my favorite
Hair and Make up – Capello Salons
Dressed by – LICC and DXL