In this series, we talk to people who turned their passion for food and baking into a business idea amidst lockdown and COVID-19 fears. Some have been in the market for years and others saw the new opportunity and took it! These home businesses are changing the game and have overcome the odds of running a business during the quarantine. With increased restrictions once more, we talk to home bakers who are operating during these times to bring the sweet and savoury to your very own doorstep!
What started out as a home experiment of making homemade peanut butter inspired Kavindi Emmanuel to start her own business along the same lines. "I'm a huge fan of peanut butter but store-bought ones are pretty expensive in Sri Lanka and they contain preservatives. During the 1st Covid lockdown period while I was working from home, I wanted to do something related to cooking because I enjoy cooking. Then I got into the idea of making Peanut butter and other nut butters since I was already making peanut butter for myself and eventually moved onto making hummus as well!".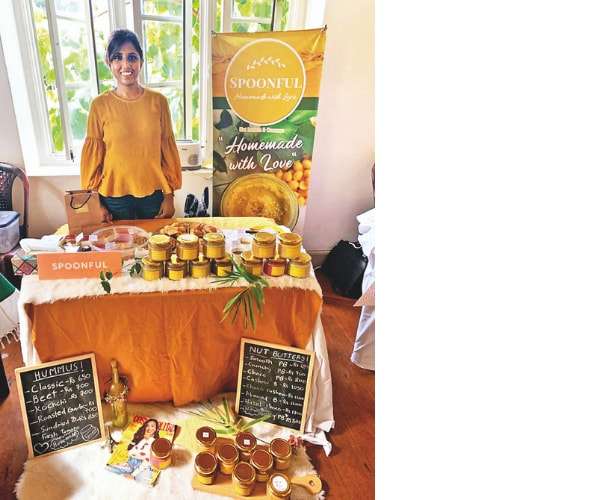 What do you offer?
All kinds of nut butters and Hummus flavours. Nut Butter flavours include - Smooth, Crunchy, Choco, Spicy Peanut butters, Cashew butter, Choco cashew butter, Almond butter, Hazel- Choco spread and the Hummus flavours I offer are; Classic, Beet, Kochchi/Naimiris, Roasted Garlic, Sundried and Fresh tomato. Of course, the nut butters and hummus are customisable too because all jars are made to order. Our best sellers are the Smooth Peanut butter, Hazel-choco spread, Kochchi Hummus and Roasted Garlic Hummus. I'm actually fond of cashew butter because the cashew is sourced directly from small farm sellers and because of the many nutrients cashew nuts contain.
When did you start operations?
I started SPOONFUL right after the first lockdown back in June 2020. Since I live in Kadawatha and work in Kollupitya, I had two delivery partners, as same-day delivery is key for my products especially hummus. But after the second lockdown, both the delivery companies ceased their business and it has been extremely difficult to find same-day delivery partners from Kadawatha since then. Spoonful had its first-ever Pop-up store in August 2020 and it was a great success thanks to the FeedMe Festival which featured 21 startups.
What is it like running your operations in times like these?
Since the second lockdown, the main challenge has been to find consistent delivery options and sourcing of imported nuts such as Hazelnuts.
How are you ensuring the proper hygiene measures are taken in preparation and delivery?
Even though SPOONFUL is a home-based small business, I ensure that proper hygiene measures are taken. Equipment and tools used for SPOONFUL products are kept separately and the jars are sterilised before use. The jars are packed in a bag and given for delivery and thereby maintaining hygiene even in delivery.
What do you enjoy about baking and operating your own home baking business?
I enjoy making the nut butters and hummus myself because I know I'm making a jar full of goodness with no added preservatives.
How do you see home bakers going forward post-Covid?
I think post-Covid, there has been a dramatic increase in home bakers and home-based businesses. I think Covid lockdowns brought out the unseen and undiscovered talents of many. Especially seeing women starting up and growing small businesses makes it extra special and personally I feel proud of all these superwomen!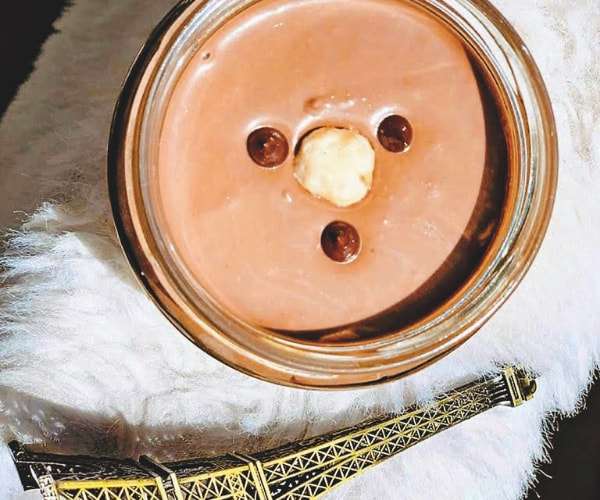 What does 2021 hold for your brand?
I'm hoping 2021 will be a better year in every way. I have some business ideas in mind for 2021. Looking forward to a challenging yet exciting year ahead!
Any advice to anyone who wants to start their own business?
I honestly never saw myself starting a business. My advice for anyone who wants to start a business is to take the risk and try it out!
SPOONFUL take orders via Facebook or Instagram (@thespoonfullk. Bank Transfers or Frimi is preferred but Cash on Delivery is also available. Orders for Nut Butters must be placed 1 day prior and orders for Hummus must be placed 2 days prior.