In this series, we talk to people who turned their passion for food and baking into a business idea amidst lockdown and COVID-19 fears. Some have been in the market for years and others saw the new opportunity and took it! These home businesses are changing the game and have overcome the odds of running a business during the quarantine. Here's how they did it.
Bakes By Beesalt
Husband and wife duo, Maria and Adisha, have always wanted to run their own bakery since college days. The name 'Beesalt' was inspired as the two words 'bee' and 'salt' offer contrasting ideas of flavours – sweet and savoury, which is exactly what the two home bakers offer their customers.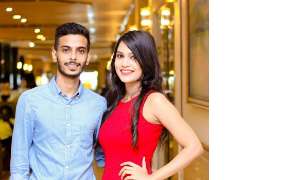 What do you offer?
We offer a wide range of finger food, cupcakes, cakes, bread, pasta, lasagna and pretty much anything - you name it and we bake it! Our best seller is the 'Death by Chocolate' cake that we offer. Recently for the first time in Sri Lanka, we launched a half 'n' half cake where you can try two different flavours in just one cake and it was such an instant hit!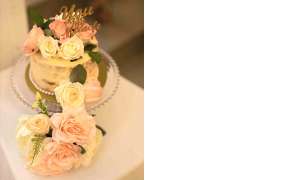 When did you start operations?
We have actually been in operation for 7 years now but we definitely saw a huge boom in our business during the pandemic. We were doing around 25 orders a day and once we had got a curfew pass, we were able to deliver our goodies to customers within a 50km distance away from our place of work. It was pretty hectic and challenging but we got to satisfy our customers during a trying time and that was great.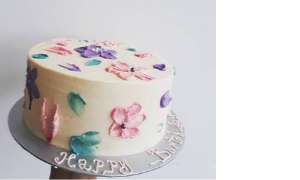 What was it like running your operations during curfew?
It was a very challenging task. It was just me and my husband and my two babies who are 4 years and 11 months. So, we would start the day early by getting to our orders and baking while also trying to juggle both kids. But I think we really grew strong as a business during this time, rather than letting this pandemic take it all away from us or stall our progress down.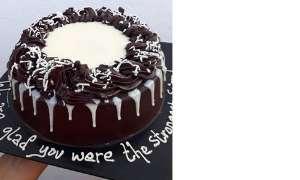 What was the most challenging part about operating during curfew?
Well, we had to make a few tough calls. Sometimes we would have orders but we wouldn't have the ingredients to make them. But, we somehow managed to source our ingredients through online sellers and once we built a network of suppliers it was easier to find our material. And despite all the little challenges this period pushed us to become much more innovative and test out our creativity.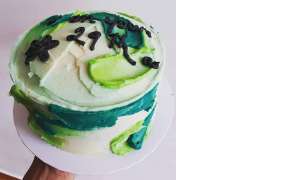 How are you ensuring the proper hygiene measures are taken in preparation and delivery?
We would only deliver in our home vehicle. My husband or I would personally do all the deliveries and at times where we were both caught up in baking, my brother would offer to help us with the delivery! We make sure to take all safety measures before, during and after dispatch.
What do you enjoy about baking and operating your own home baking business?
This is our passion and we do it out of love. We both studied baking and it has been our passion since childhood. And for over 7 years we've managed to be consistent which is why we have such a huge client base now.
How has COVID-19 and the current state of the world changed your business and your baking?
We have become more efficient. From gathering ingredients to delivering orders, we would take deliveries to a particular area on a particular day to ensure that everyone gets the cakes on time. This time has allowed us to plan out our operations to be more productive and easier on us and our customers.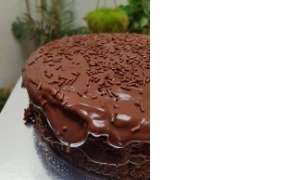 How do you see Home Bakers going forward post-COVID?
We saw so many home bakers bloom during this period which is really good! As long as they keep up a good consistency throughout, it is certainly the best time to show the inner baker in you because the demand for home-made quality food is very high at the moment. We wish all of them luck for a successful future.
Any advice to anyone who wants to start their own business?
If you're good at something, then go for it! Believe in what you can do and shoot for the stars and always be ready for change and be ready to take a challenge! If you have the power in you, you can overcome anything.
Bakes by Beesalt takes orders via Instagram and Facebook (@bakesbybeesalt) and accept bank transfers and cash payments