In this series, we talk to people who turned their passion for food and baking into a business idea amidst lockdown
and COVID-19 fears. Some have been in the market for years and others saw the new opportunity and took it! These home businesses are changing the game and have overcome the odds of running a business during quarantine. With increased restrictions once more, we talk to home bakers who are operating during these times to bring the sweet and savoury to your very own doorstep!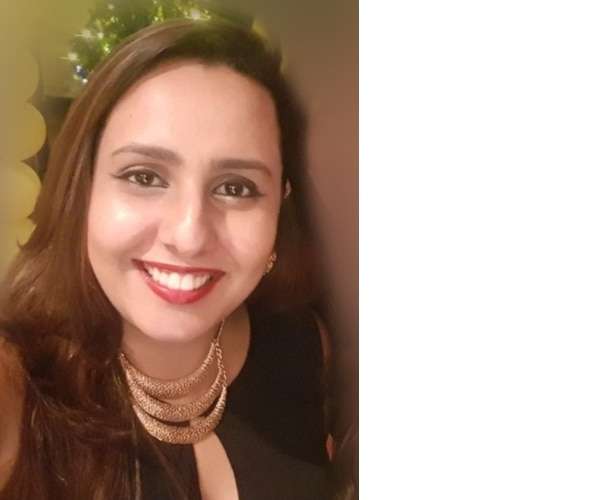 Banker by profession, baker by passion – BakerBanker101 is the creation of banker Tammy Fernando and her
husband Shehan Fernando. "I am a baker by heart and a full-time banker by profession and 101 stands for the basic rules of baking or the basic rule of thumb in baking a.k.a 101! The brand represents not just one but two completely different career paths that I have chosen to take on".
What do you offer?
I offer a wide range of baked goodies from my signature Cakes to Cupcakes to desserts and other sweet edibles.
Crowd favourite signature cakes being Mama's Classic Chocolate Cake with a twist, Red Velvet and Tres leches.
When did you start operations?
I started baking as a form of releasing my creative energy and at the beginning mostly made goodies for my family
and friends. Once I started getting more and more orders out the door and got positive feedback and
encouragement to offer this to the public, I started forming the business. It was well before the pandemic that I
started the business through personal networking but 2020 really encouraged me to set up my social media platform and start expanding the communication channels. That's when BakerBanker101 really launched. It was no doubt a difficult task sourcing the right ingredients for my baking as I would usually buy things in person but given the restrictions, I had to rely on delivery services that I must say always did their job to the best of their abilities (and I am a stickler for good quality ingredients). It was amazing to see just how fast and efficiently these service channels came up to serve the public and us, home business owners.
What is it like running your operations during times like these?
It was definitely a different experience in terms of doing the orders. But like everyone else in the country, I got over
the negativity of the situation and started accepting orders instead of waiting for the lockdown to end. There was
something amazing about giving people so much joy through something you have made, especially in a trying time
like the lockdown period. And I'm sure if curfew were to be imposed again given the many outlets we have, it would
not hinder the process of getting the goodies out to my most valuable customers. Because I know we are better
equipped as a country to handle such a situation and much more resilient to move forward.
How are you ensuring the proper hygiene measures are taken in preparation and delivery?
I bake all the goodies at home in a designated area in my kitchen which I sterilise thoroughly before each order.
Every item used for baking is cleaned before and after it has been used to ensure that nothing but the absolute best product is produced. I work in an orderly manner and have different stations for baking, making toppings/icing,
decorating and final touches and then onto packaging which is mostly done by my wonderfully supportive husband,
Shehan!
What do you enjoy about baking and operating your own home baking business?
Baking is my way to relieve stress and express myself creatively. It simply takes me into another world. Creating and running my own business makes me feel empowered and gives me the free hand to create and inspire myself and others to do what they love!
How do you see home bakers going forward post-Covid?
COVID-19 has pushed me to take only the positive from any situation and to continue forward. Whilst I certainly do
not want history repeating itself, I believe it happened for a reason and we all came out of it stronger than before.
Home bakers all around contributed towards putting a smile on many people's faces during the lockdown and if
anything, creating a stronger relationship with their clients.
What does 2021 hold for your brand?
Only the future will tell. But for now, it is simply to get the best homemade delicious goods in the safest way possible to all my wonderful clients!
Any advice to anyone who wants to start their own business?
My advice would be to just do it. If something like a pandemic could make the world stand still overnight and
everyone still survive and continue to push forward, then there really is no point in waiting for the right time. I
waited for the right time for years. But the truth is that the right time is now. To quote one of my favourite movie
series. "If you believe in it, see it through, eventually someone else will too" – One Tree Hill
BakerBanker101 takes orders via Instagram (@BakerBanker101). Bank transfers and cash are accepted. Pick up is preferred but delivery can be arranged on request