'Politically ඉන්correct' presented by Identities Inc., promises loads of laughter, certainly followed by a series of 'oohs and aahs'. Staying true to its name, four standup comedians will present four politically incorrect performances based on their life stories and experiences.
This standup comedy special is directed by Gehan Blok and produced by Dino Corera who will also be seen on stage. They will be joined by Dominic Kellar and Pasan Ranaweera. With new sets, scripts and loads of content to keep you thinking, the performers are ready to write a new chapter in the history of standup comedy in Sri Lanka.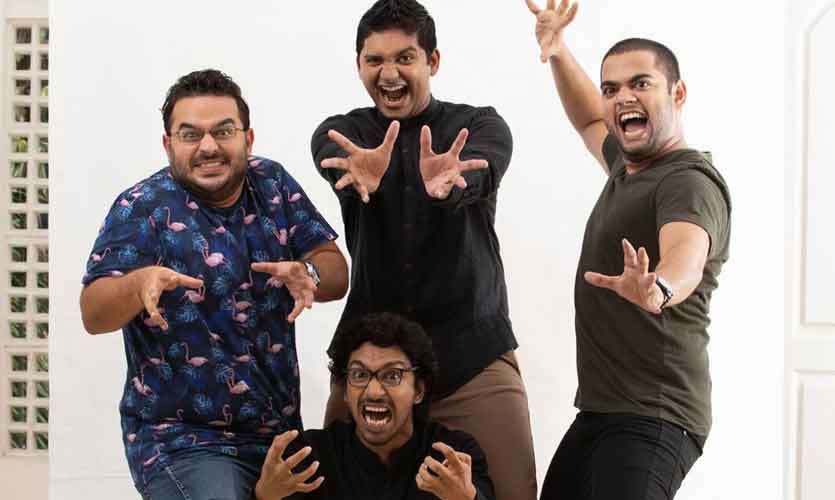 A show that plays on your sensibilities and preys on your sensitivities
Gehan Blok is no stranger to the standup comedy scene and in no time his burning school jokes became a hit. This time, Blok is ready to take you on a different journey. "I always wanted to do my own standup show. The beauty of this show is the fact that there's no theme and we thought we'll write something very personal. That was something that Freddy didn't have. Each performance is very different. But at the end of the day every performance has a message to give out.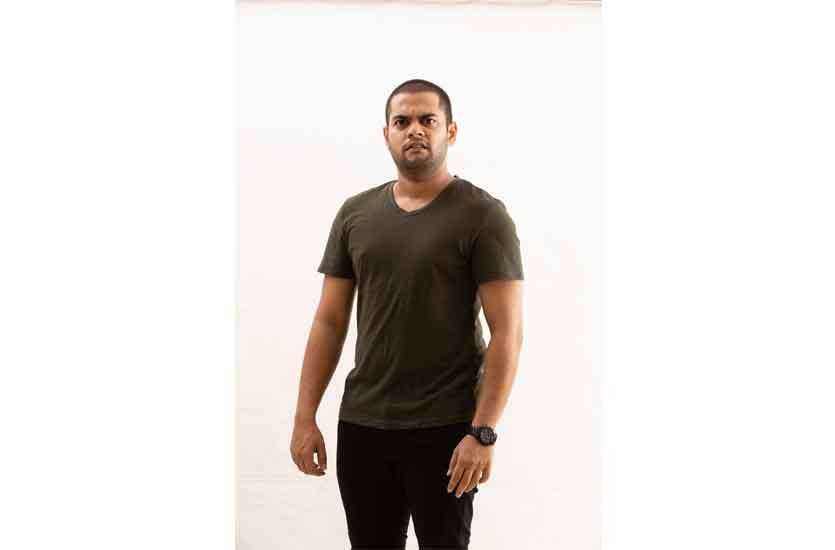 None of their scripts have been screened and they are saying what they have to say as it is. Gehan also believes that there's a huge potential for standup comedy in Sri Lanka which is untouched. "Therefore we want this to be an opportunity for up and coming standup comedians to perform as well. I would also like to thank Freddy and Feroze for giving us the opportunity to perform. If he didn't give us that opportunity we wouldn't be in this position."
Gehan warns that this show will play on your sensibilities and prey on your sensitivities.
The 'Hathurusinghe effect' significantly affects our choices
Having touched upon politics to a greater extent, Dino Corera will present his performance in three chapters this time. "It's a short take because I focused more on production work. Production wise, the set we have this time will be seen at the Wendt for the first time. We have worked hard to make sure that the content is a true representation of ourselves and what we believe in and we are using the production including sounds and graphics to elevate it."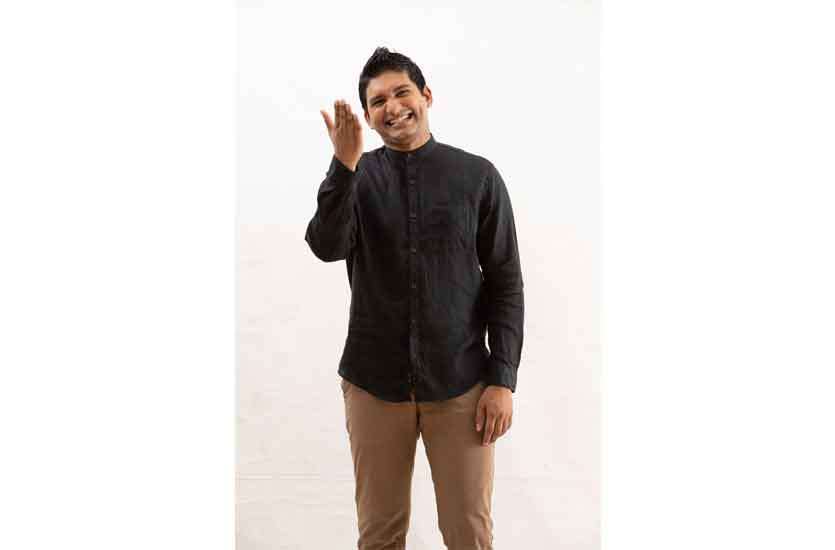 Reflecting back on Freddy, Dino said that they owe their standup careers to Feroze. "We are here today because of him. But this is our first solo project and we are going up on stage as independent standup comedians. I would like to describe standup as the 'sugar coated bitter pill' where you can talk about things that people don't like to hear. Lot of Sri Lankans don't like to be told that they are wrong."
With standup comedy, Dino and Gehan have been able to influence the advertising space and follow another passion that they liked doing. "There's something I call the 'Hathurusinghe effect' which affects our choices significantly, but what it is you will find out at the show," he concluded.
A fair warning that you might get disappointed
"This show is all about us being politically incorrect," says Dominic Kellar of 'Pusswedilla' fame who is excited to take up a role which is more personal to him. "I'm doing a lot about what it was like growing up as a Burgher in Sri Lanka and many other personal stories. I don't think anyone has seen that part of me. As such it's quite a comforting piece. It's a nice mix of pieces where everyone has something to offer."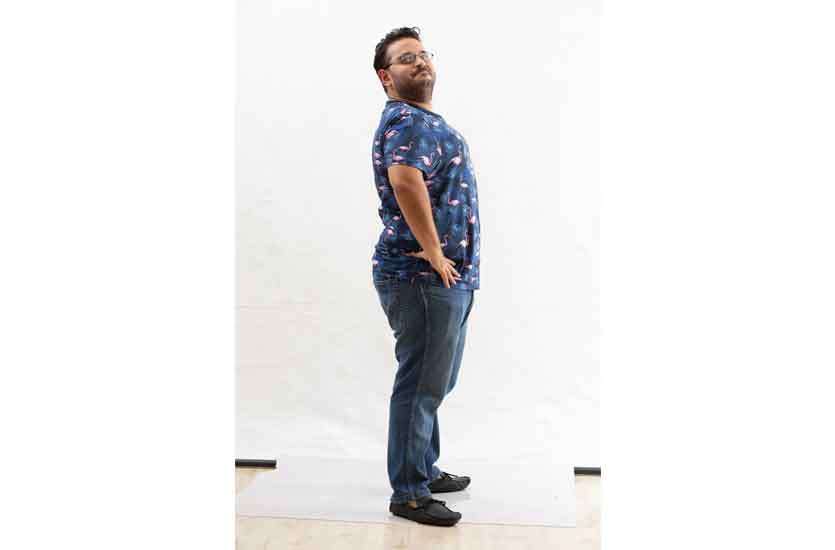 Reflecting on his previous roles, Dominic believes that Freddy did give all of them an entrance to standup comedy. "It helped to introduce the audience into this genre," he added. "But we wanted to do standup comedy even before Freddy came to light."
He believes that standup comedy is an effective way to touch upon sensitive issues but the boundaries need to be pushed. "It touches a wider audience. So it's a great way for people to come out and at least what they have to say is being heard from us.
According to him a lot of people are very excited about this show. "But fair warning that you might get disappointed, because unbeknownst to most of you, we are very normal, stable guys. We are not as bad as you think we are!"
Why talk about Sinhala issues in English?
Making his debut in the standup comedy scene is Pasan Ranaweera of Cyril NitharamaSuffering fame. "Finally I'm saying what I wanted to say for a long time. This play is completely different from acting in any play. It's liberating to go on stage and do your own thing rather than performing someone else's script," he opined.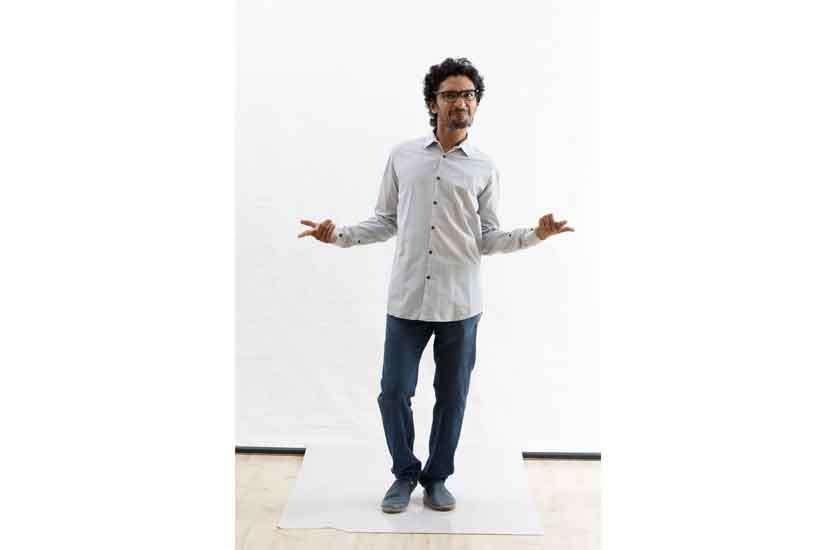 He takes things from a Sinhala Buddhist perspective. "I think standup is a good way to touch upon sensitive areas. It has to be 18+ but I wouldn't mind an O/L or A/L standard student coming and watching it. Nowadays you see people being stabbed to death and a little bit of slang on stage is not an issue I guess. It's my first time and I'm ready as I could be."
After all Pasan says that there's no point talking about issues faced by Sinhalese in English.
'Politically ඉන්correct' is an adults only show and has been approved by the Censor/Public Performances Board of Sri Lanka. Tickets available at http://www.lionelwendt.org
Pix courtesy: Cloud Attic