Music is without doubt a universal language. As in the case of Shani, it was her passion to explore the connections between music and the Universe. Born to Sri Lankan parents and having spent the greater part of her life in Monaco, Shani Diluka Abeygoonaratne, popularly known in the classical music world as Shani Diluka is an exceptional pianist. At the age of six she was selected to a programme set up by Princess Grace of Monaco at the Académie Prince Rainier III in the Principality and little did she know that it would be a turning point in her life. Thereafter she also became the first Sri Lankan to be enrolled at the Conservatoire de Paris in 1997. Her passion for music was evident with multiple awards she bagged for her solo recordings of Beethoven, Mendelssohn, Schubert and Grieg during the past several years. In another first, she was awarded 'Chevalier de I'Ordre du Merite Culturel' by Prince Albert of Monaco in 2018 in appreciation of her contribution to music in Monaco and overseas.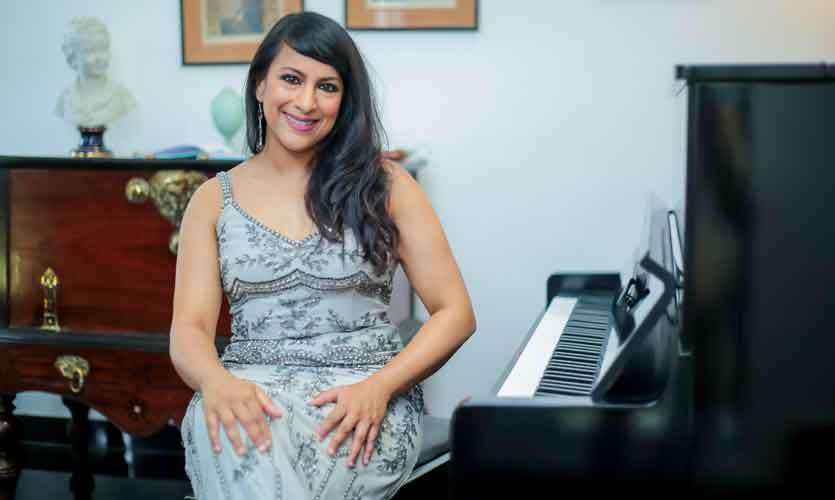 Gracing this year's French Spring Festival is Shani herself who is ready to present her latest project 'Cosmos' alongside Sahana Banerjee on sitar and Prabhu Edouard on tabla. "I didn't decide to have a career and it was something that I got involved in since my childhood," she said in an interview with the Daily Mirror Life. "I had to always face real life and life as a prodigy, going around the world to find a balance. So it's about being useful and how to make people dream. All my projects are connected to this goal. You need to be strong in your mind to be alone. I receive a lot from the public. Every time I play, people come to me and show their love. Many people come to see me and cry because they don't expect to go deeper into their souls. Sometimes they recall memories about their parents, childhood etc., since music is opening their souls. They go back with a smile and for me it's all worth it."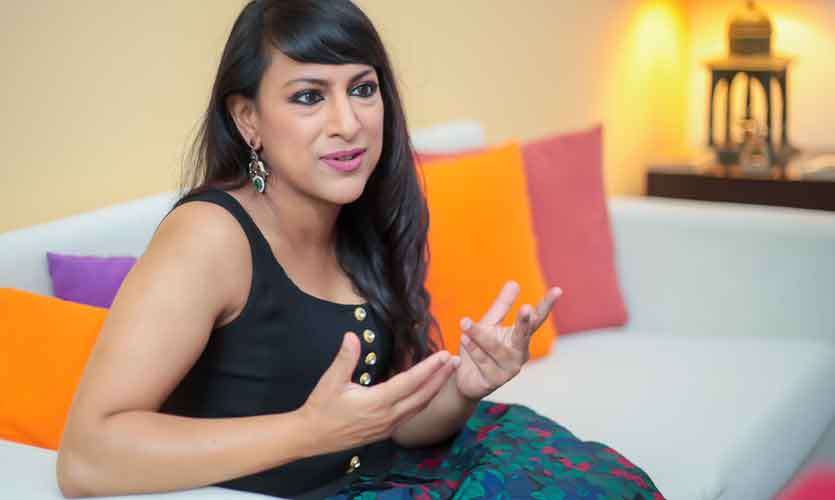 As independent as she is, Shani has devoted most of her time to do what she likes doing. She is a regular partner with renowned ensembles of 'Ebony, Ysaye, Prazak, Modigliani and Belca Quartets'. Her luggage is always open because she is hardly at home and she would always find herself traveling to the next destination to perform and take the crowds on a soothing musical journey. As such, she has been a guest soloist with many orchestras and has performed recitals at eminent concert halls in Europe, Japan and South America. Apart from her role models in music, Shani is inspired by the work done by Nelson Mandela and Malala Yousafzai.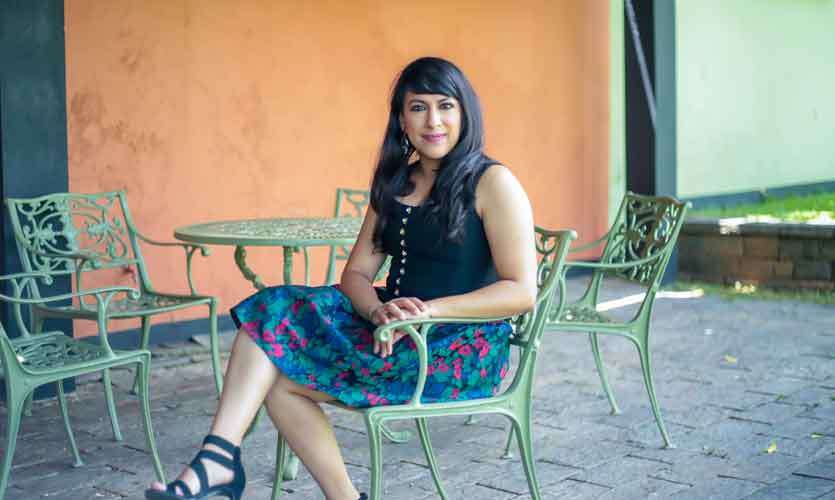 Shani appreciates art and believes that people should try their hand at art from a young age. "Today everything is superficial but I'm always trying to connect people with the deepest part of themselves. It's important that we have this part with us and it could be anything from painting to literature, poetry or dancing. Every child I have met has a talent. They are very creative but when they grow up they lose this creativity. I have met so many talented children in Sri Lanka and that way, it's a very artistic country. There are scientific analyses done in Europe which states that those who have done art and music in their childhood have better concentration and memory, that they can organise their life better and on the other hand they have something in them that they will not lose for life. So it's important to give a chance for every child to have a connection with art. When you do art it's a way of understanding the other person and therefore President Macron himself has introduced it at kindergarten level."
As for her latest project 'Cosmos' - aptly titled in relation to her mission to explore the connections between music and the Universe, will explore the links between Beethoven and Indian music. "It's nice to see Beethoven and Indian classical music connecting and it's something that cannot be expressed in words," she said. "It just happens in the concert. Hindustani music is beautiful. When you hear a sitar and tabla it's a different world altogether. According to quantum physics, at the beginning the Universe was a big chunk and it was a vibration of atoms which exploded and made the Galaxy and the planets. For me, music is only the vibration. So I feel that the vibration of music and the vibration of the cosmos is the same process. Music is everywhere in the world because we need that connection. It also shows that we are humble people and that we need to live intensely."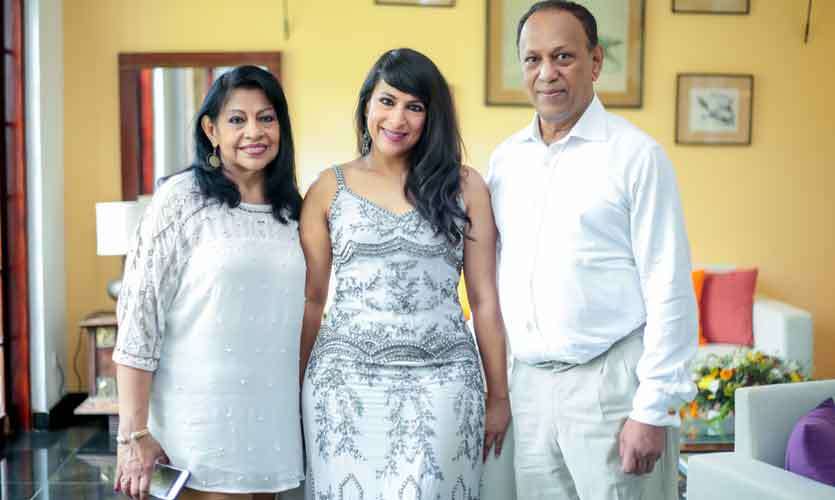 Every concert is a challenge for her but when on stage, she only thinks about her music. As a solo performer, she has to take most decisions on her own. "You have to be respected as a woman. So you have to be strong when you come on stage and show you're the boss. As a woman I have to be very independent and decide what I want to do and be responsible for that decision."
Although she has spent the greater part of her life away from Sri Lanka, she never forgets to visit Sri Lanka and perform for local audiences. In future she wishes to collaborate with Sri Lankan artists and take on new projects in her home country. "One shouldn't forget the beauty of art. It's a lot of hard work, so believe in what you do," she said in her concluding remarks while inviting all classical music lovers to her upcoming concert on July 9, 2019 at the Bishop's College Auditorium.
Pics by: Damith Wickramasinghe