Day 5 of Fairway Galle Literary Festival 2018
Alexander McCall Smith is an Emeritus Professor of Medical Ethics at the University of Edinburgh and a prolific author of fiction. He has written more than 100 books, including specialist academic titles, short story collections, and children's publications.
His book series "The No. 1 Ladies' Detective Agency" has a total of 17 novels with more than 20 million copies sold and translated into 40 different languages and has won the National Arts Club of America Medal for Achievement in Literature.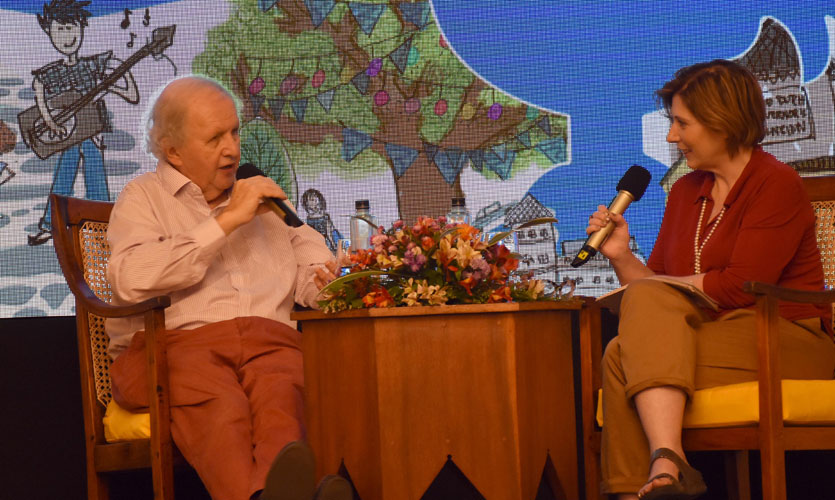 At the Session, he spoke of his books and ventured into an in-depth discussion about his writing, his books, his characters and backgrounds. He said that he likes to write everywhere and at any time and he's very fond of writing while travelling.
"I'm actually finishing Volume 13 of Isabel Dalhousie's series here in Galle. I'm two pages away from the end and I am determined to finish it today before I fly back to Scotland"
he said.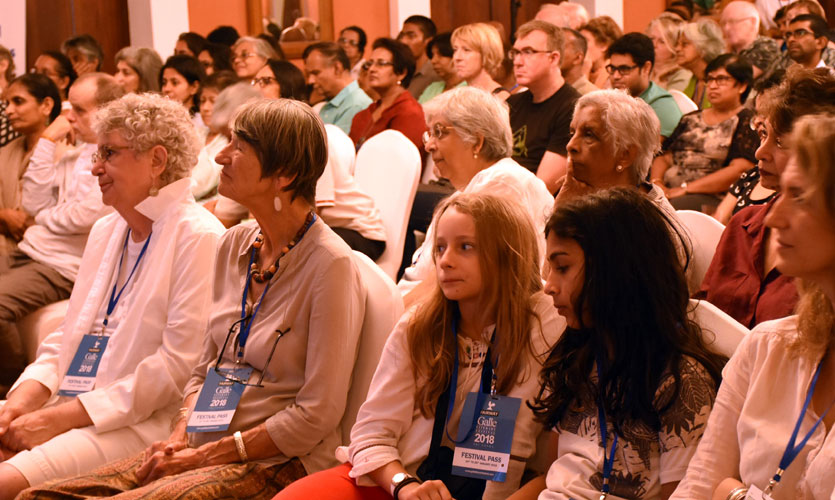 After the session we spoke to some of the audience members to get their comments;
"It was really funny and hilarious" – Methmi

"Splendid! He was a very funny man" – Bryze

"Highly enjoyed!" – Elizabeth

"He was absolutely fantastic and funny" – Saluka

"Very charming and his stories are hilarious" – Tara

"Hilarious!" – Priyanka

"Thoroughly enjoyed. It was entertaining. I came all the way from Australia!" – Tianc

"Fanstastic!" – Shirani

"He is such an excellent speaker. He has a fantastic sense of humour" – Shylene

"Really enjoyed his session. I absolutely love him!" – Jehan

"Hilarious!" – Christina