Kamila Shamsie is the author of seven novels, which have been translated into over 20 languages. Home Fire won the Women's Prize for Fiction, was shortlisted for the Costa Novel Award and long listed for the Man Booker Prize. She is a Fellow of the Royal Society of Literature, and one of Granta's 'Best of Young British Novelists'. She grew up in
Karachi,
and now lives in London.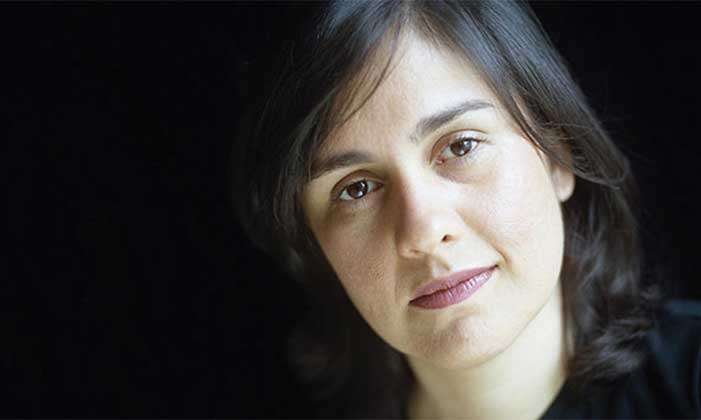 You come from a family of writers. How has that influenced your decision to become a writer?
It's hard to answer that question. I certainly never thought, I'm going to be a writer just like my mother and great-aunt. Instead, I thought, I love novels! I want to write them. But would I have thought that if I had grown up in another family? Impossible to say.
You latest novel 'Home Fire' was well received and got many great reviews! You even won the Women's Prize for Fiction in 2018. Congratulations! What inspired the book?
A theatre director in London asked me to write a play for him and suggested that one idea might be a contemporary re-telling of the Greek tragedy 'Antigone'. When I read 'Antigone' I saw immediately how to spoke to very contemporary issues - about the relationship between a state and its citizens, and about relationships within families - and I knew that I wanted to re-tell it as a novel.
The book explores how minorities struggle to be accepted in foreign countries. You grew up in Pakistan before you moved to England. Did the book reflect some of your personal struggles as well?
No, not really. I moved to England in my mid-30's. I had no particularly anxiety about whether or not I'd be accepted, since I had another nationality, one I'd grown up in. But I saw that many people who'd been born in Britain, and had never lived anywhere else, were equally not accepted -because their parents were migrants from Pakistan. And that became something I was interested in exploring further.
The book is actually a reimagination of Sophocles's Antigone. When writing a work of fiction writers generally have the freedom to vary the plot and create their own ending. How did you write a novel around a story that has already been told while giving it its own character?
I knew from the start that I would discard anything in the original that didn't work well in the novel, so I always gave myself that freedom. And I also knew that if I set it within the world of 2016, and created fully-realized characters who were very much of their time and place, there would be enough to make it distinct. The difficulty came because I'm so used to the adrenaline rush of making plot up as I go along through the first draft and I missed that - knowing what came next sometimes felt as though it left less room for invention. But then you realize that the challenge is to write it in a way so that even someone who knows the original play will be surprised and moved by it.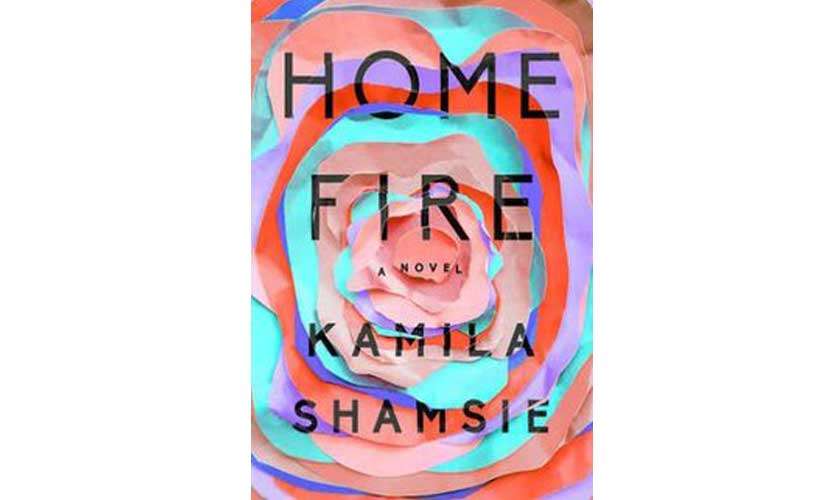 Home Fire is actually your seventh published novel. You wrote your first in 1998 at the age of 25. Nearly 20 years later, how have you as a writer, and your writing, evolved?
-That's one for the critics to answer rather than me. I can only say that the things that were hard 20 years ago are much easier now - but that doesn't make the writing any easier. You have to keep finding new challenges and pushing yourself further.
We are not sure why but we always tend to think that writers get inspirations for their books through some dramatic event! You've written 7 successful novels in your 20-year career and we heard that another is on its way – where do you find the storylines for your books?
No. I hardly know of any writers who get their inspirations through dramatic events. Novels come along quietly rather than with a big noise. Something intrigues you, and you follow it.
We read in an interview that your next book includes cricket! What can your readers expect from your next novel?
- I think I may have joked somewhere with an interviewer about my love of cricket, but I don't have any plans to write a cricket novel. At the moment, I don't know what I'm writing next. I haven't started anything.
All writers have a process, what is yours?
My process is simply to get into a routine, and stick to it. Not very exciting. I suppose the only thing I feel is really necessary is some kind of view - it's been a very long time since I wrote while looking at a wall.
The Fairway Galle Literary Festival is set to take place from the 16th to the 20th of January 2019 at the Galle Fort. For the full list of authors and attendees for the 2019 Festival visit https://galleliteraryfestival.com/ for more information.