Since 2011 the Grassrooted Trust has performed V Day – Writings to End Violence against Women and Girls. Since 2012 Grassrooted has worked on original scripts based on our interaction with survivors of violence and abuse. Since 2016, Arinma Holdings has supported our initiative, including V Day 2016 TENDERNESS, V Day 2017 RESOLUTIONS and V Day 2018 PATRI(AN)ARCHY.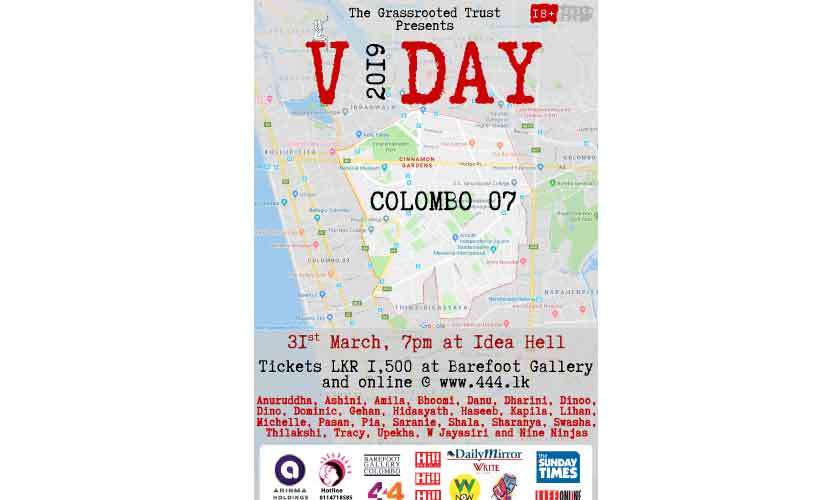 V Day 2019 COLOMBO 7, like previous years, is based on interviews, discussions, and conversations on the varied manifestations of gender based violence in Sri Lanka. This year, we focus on Colombo 7, to underpin that emotional and sexual violence is not limited to rural and provincial settings, and that our gendered notions that lead to violence are well established even among the so called elite. Following previous productions, among the feedback that fascinated and amused us was that we should "take this message to the village" as if rural communities remain the bastion of gender-based and intimate partner violence – so this year, we want to do just that! Welcome to the village of Colombo 7.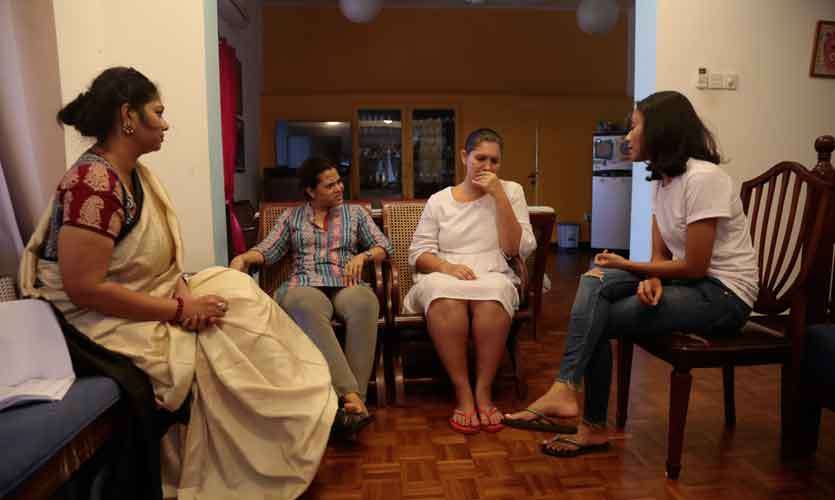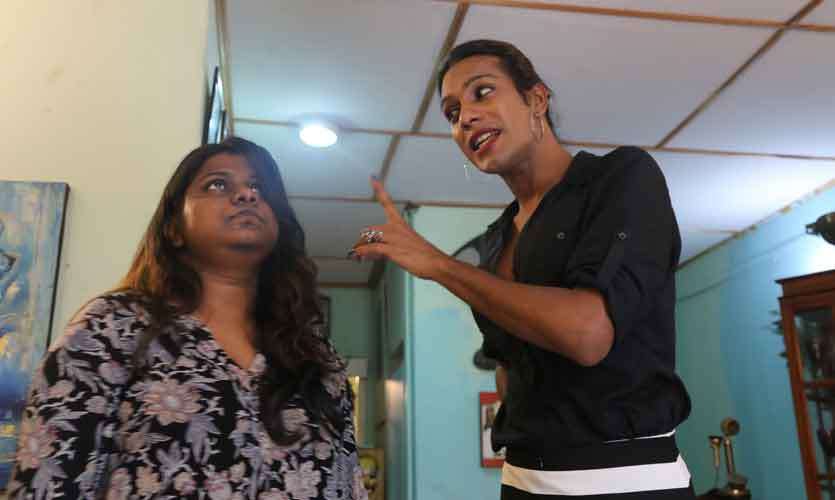 The cast this year includes: Anuruddha Fernando, Ashini Fernando, Bhoomi Harendran, Danu Innasithamby, Dharini Priscilla, Dino Corera, Dominic Keller, Gehan Blok, Kapila Rasnayake, Lihan Mendis, Pasan Ranaweera, Pia Hatch, Sharanya Sekaram, Tracy Jayasinghe and W Jayasiri among others from Tamil, English & Sinhala theatre.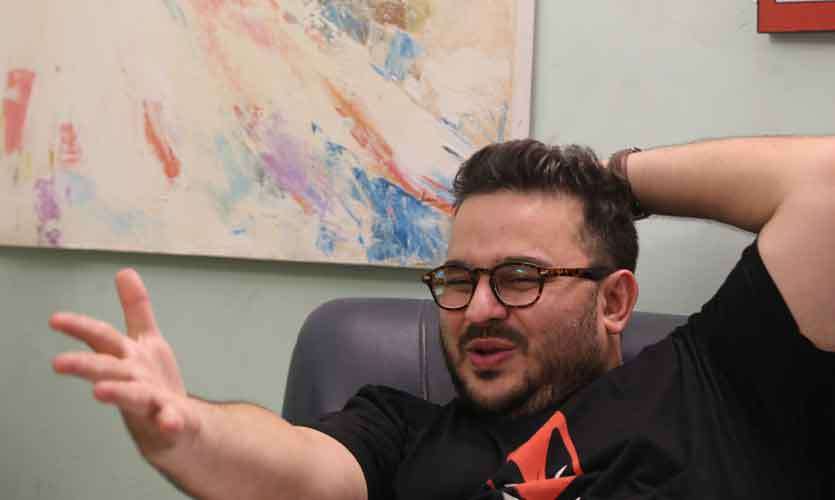 Come join us to laugh at how ridiculous we can be.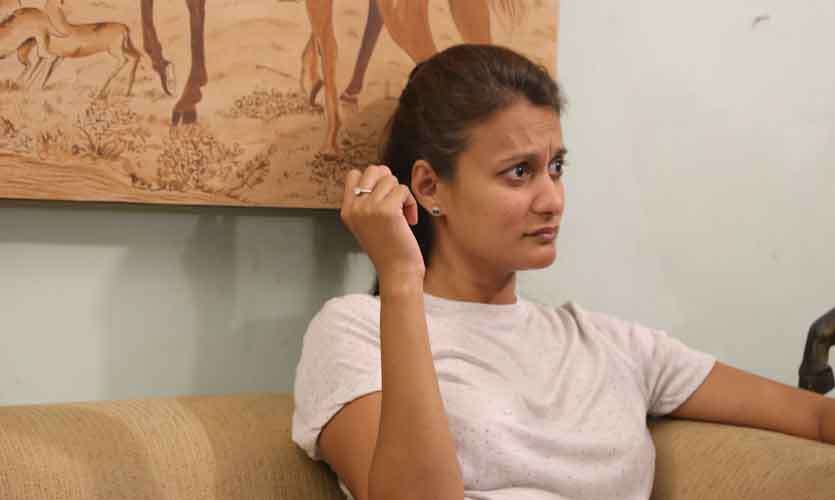 V Day 2019: Colombo 07 will go on boards at Idea Hell, Colombo 3 on Sunday, 31st of March at 7pm.Tickets are priced at LKR 1500, with 50% off for students, available at the Barefoot Gallery, and are also available online via 444.lk
Students please email trust@grassrooted.net to reserve your ticket.
V Day 2019: Colombo 07 is suitable only for adults [18+].
Directed by Jith Pieris and Hans Billimoria; Produced by Lihan Mendis; Written by Paba Deshapriya, Dharini Priscilla and Hans Billimoria