Spa Ceylon International Christmas Charity Bazaar 2019, one of the much anticipated eventsin the pre-Christmas calendar will open its doors this Sunday at the iconic Galle Face Hotel. Colombo dwellers will be in for a treat as it has always been the case with a one-of-a kind shopping experience with many surprises to take home. Each year the committee aims to outdo the event from the previous year to better serve the visitors who appreciate the wares. With 22 countries participating and with host hotel arranging some exciting treats for the visitors, it surely will be a shopping experience to look forward to.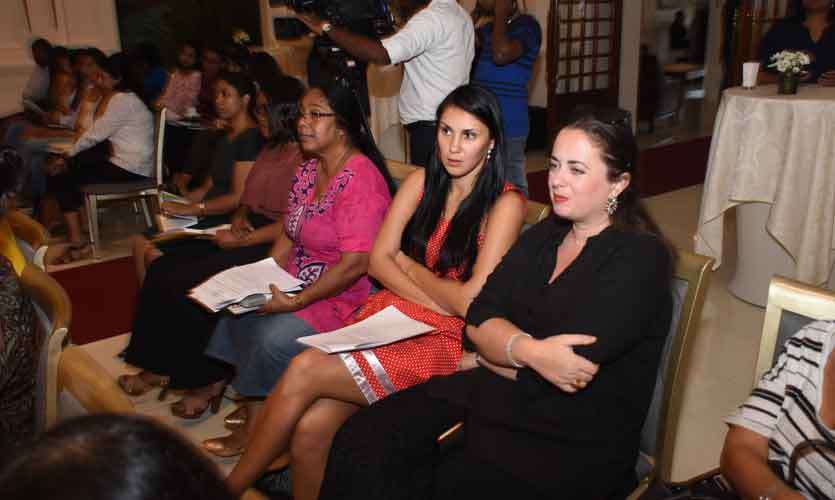 During the final briefing session the Daily Mirror caught up with three of its committee members who have worked tirelessly to make this event a reality :
"ICCB has been offering certain things for the past few years that no other bazaar has been able to do. We get products from countries which we cannot get and this is what the bazaar is mostly about. This year our main goal was to make it an enjoyable experience because people come to the bazaar to enjoy. So that they don't have to queue up and it's a leisurely Sunday afternoon shopping experience. The products and countries are there and it's not going to change. We had to face many challenges this year, particularly with regard to the security but the Galle Face Hotel has been helping us in every possible way. Security was everybody's main concern and it was paramount to get people to come. Big details like parking to the space which was doubled." – Fatema Jafferjee, Chairperson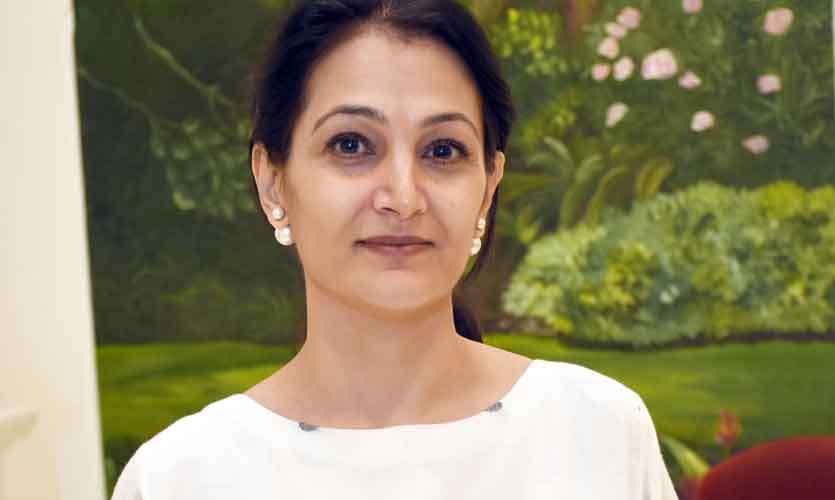 "I've been following ICCB for many years and I have been one big supporter of the event. I have been involved in the committee as treasurer for the past two years. It's nice to see how the bazaar is evolving every year. It's getting bigger and more exciting and every year we manage to contribute to more charities. It is a lot of work but at the end of the day when you see the outcome you forget that you are tired. However it's for the best cause ever. Sri Lanka is a beautiful country but there are so many people, women and children who are in need." – Catherine Obrenovic, Treasurer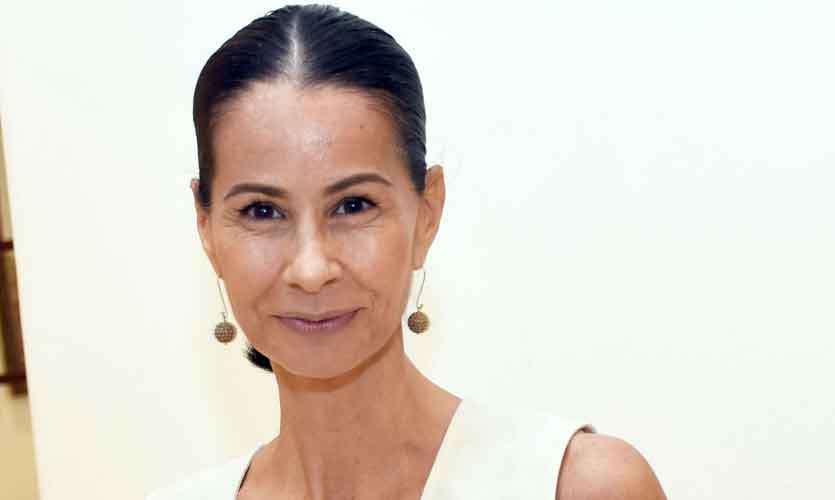 "I have watched ICCB grow, firstly as a child, growing up here in the '80s when we used to wait for my mother to come home with goodies from the bazaar. Now I have been on the committee for about seven or eight years but this year is very special. Earlier this year we had countries backing out and everyone was a little apprehensive. We weren't even sure if we were going to put on our show. But what was an eye opener was that the charities came forward and said that they need our help. We have our sponsors who have held our hands for the past few years and they asked us to go ahead with the event. So with much less time than we usually have, we have managed to pull it together. This time we have three times the space and there's a bigger event planned. The Hotel is hosting an amazing brunch,we have lucky dip and all funds are raised in aid of charity. This year's event is going to end on a high!" – Annika Fernando, committee member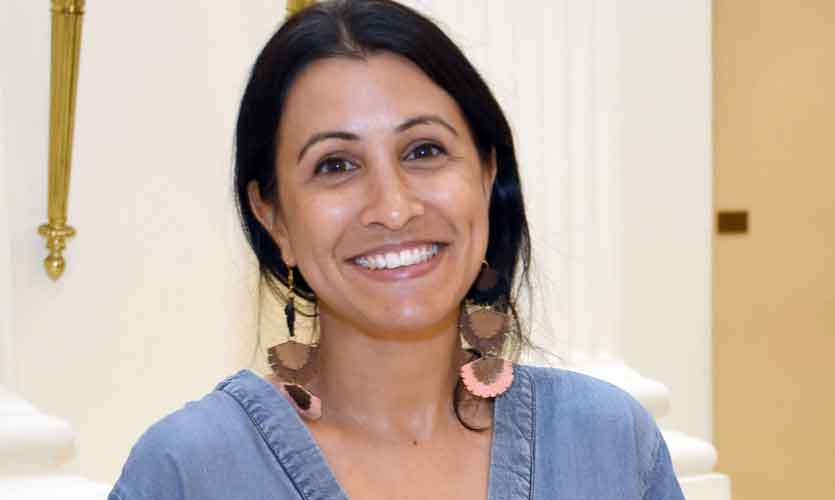 Every year the stallholders try to introduce new items to make it an event to remember. We spoke to a few of them and here's what they had to say :
"We have a lot of items from England, Dubai and USA. All items are to be used for Christmasand they include everything from gift items and other ornaments. We have lovely Christmas decorations and a lot of things for children this time. It's amazing to work with ICCB and it's nice how they raise funds for charity. A lot of hard work goes in to pull off this event, which is not only for the committee but for the stall holders as well. From getting everything organized to distributing and selling take a lot of effort." - - Indrani, United Nations Women's Guild (UNWG)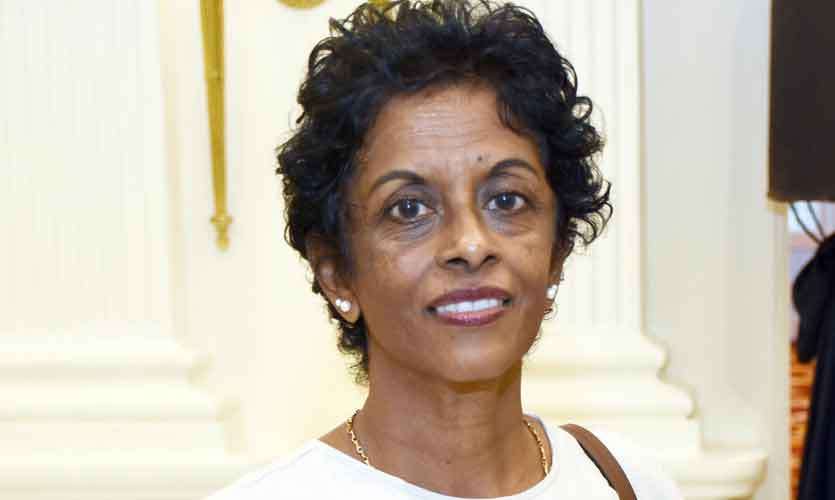 "There are a lot of items from Japan this time including sake, table ware and many other items imported from Japan. It's nice to see an event of this sort happening just before Christmas." – Misako, Japan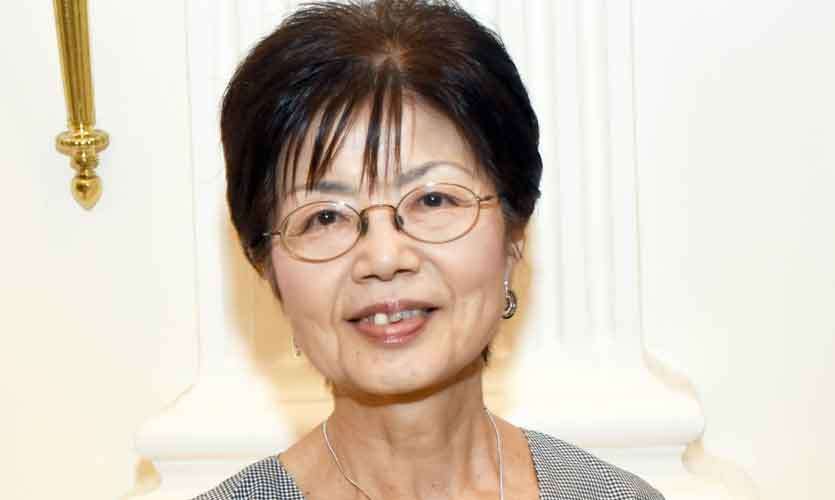 "We are very happy be a part of charity bazaar because we know that the funds are raised in aid of deserving charities. We are always very happy to be a part of it and help out. This time we have more items which have been regularly sold because we know what the crowd likes best. These include everything from ornamental items, decorative tiles, evil eye jewellery etc." – Himali, Turkey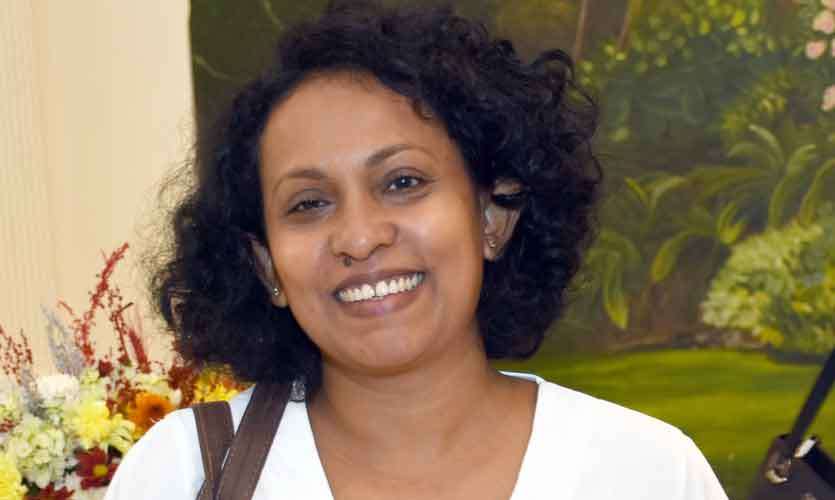 "We are quite excited to be a part of ICCB. There are a lot of fabulous items on sale from food items to oils. There are all sorts of nice and naughty things for Santa Claus to give as gifts. I'm sure it will be a lot of fun. It's fantastic that ICCB happens just before Christmas because on a touristic level we get to purchase fabulous gifts for people which aren't readily available in the market. Obviously the charity point of view is very important because you get to support a few charities just before Christmas." – Allegra Baistrochchi, Deputy Ambassador of Italy to Sri Lanka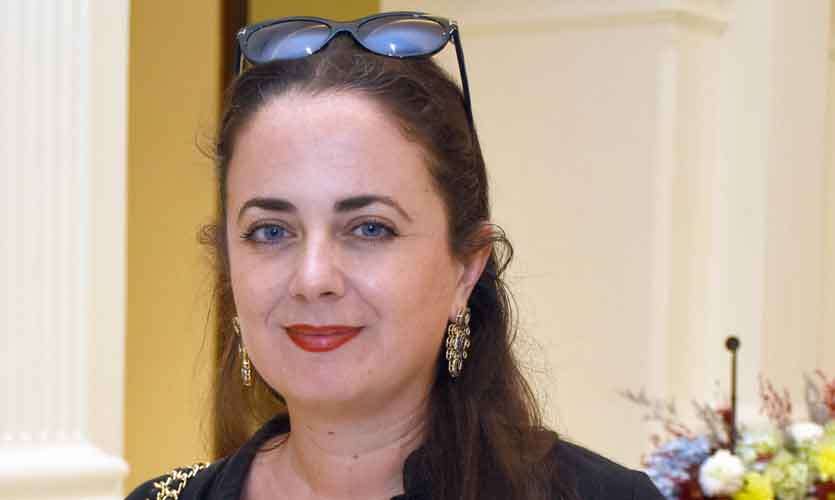 "I haven't been to the bazaar before but we make all sorts of Christmas decorations, cookies, it has been fun to work with all the ladies. It's a great cause and a great reason to get together and put in all our talents. We meet every week to make these wonderful crafts. We are doing it with a great purpose in mind. It's really worthwhile." – Elaine and Vicky, International Expatriate Association (IEA)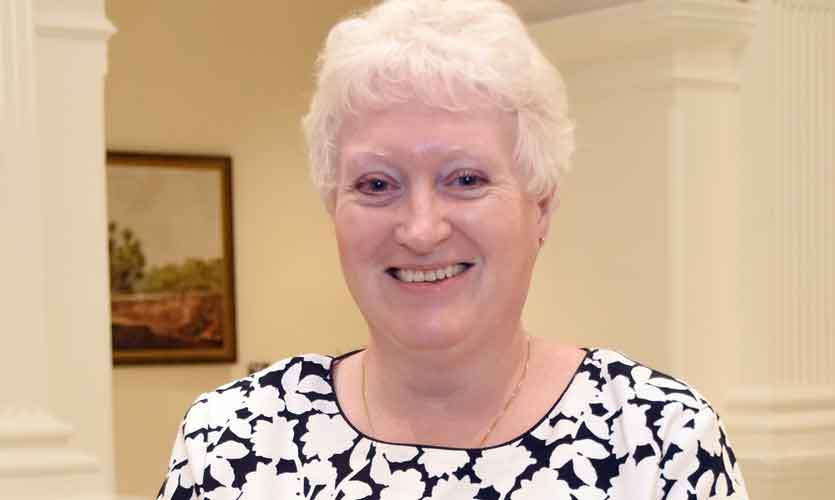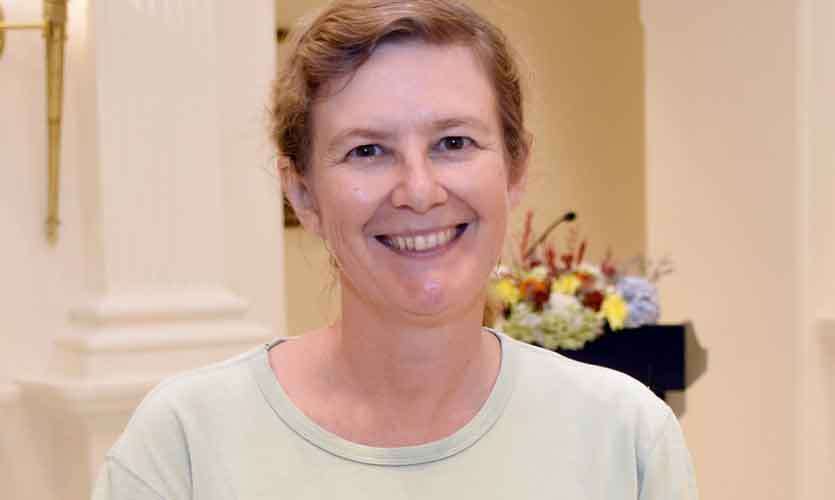 "This time we are having Madhubani paintings which are handmade especially done by the ladies. In addition to that there are party bags with beadwork, an exquisite saree collection, jewellery and kurtas. We also have some authentic dishes which we would be bringing to the table. It's great to team up with charities because when you are working in individual capacities you don't get exposure but with ICCB more avenues have opened up for us. This time we have also teamed up with another organization which will be selling items prepared byspecial needs children." – Deepika, India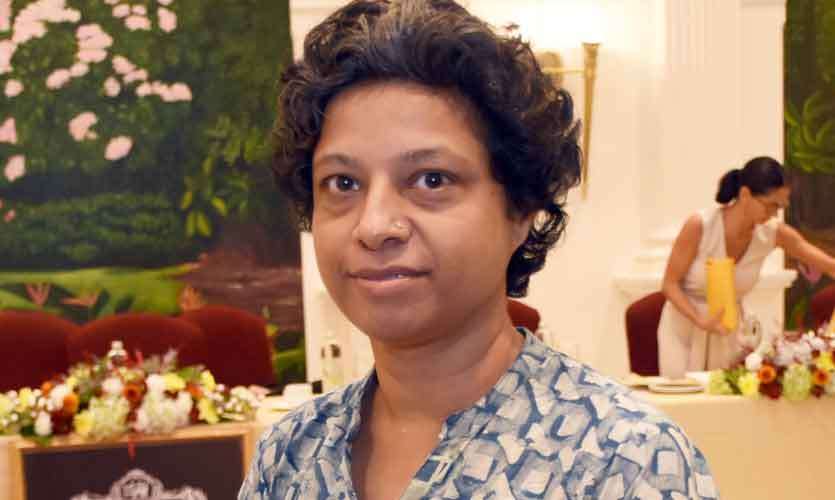 "This is the second time we are participating at the bazaar. The stall is for our project Zonta Empowers Women (ZEW) where we give vocational training to ladies in the North and East to make products such as cushions, gift pouches, bottle bags which are useful during the festive season. We help them to sell it in the Colombo market. It's been quite a successful project because the entire proceeds go to them. The fabric is donated by our sponsors and whatever we raise in terms of the lucky dip and raffle draw is used to start a new project. From the proceeds of last year we opened a vocational training centre at Nandimithragama inVavuniya District. This year we hope to extend that centre to other villages." – Fareedha, Zonta Club III of Colombo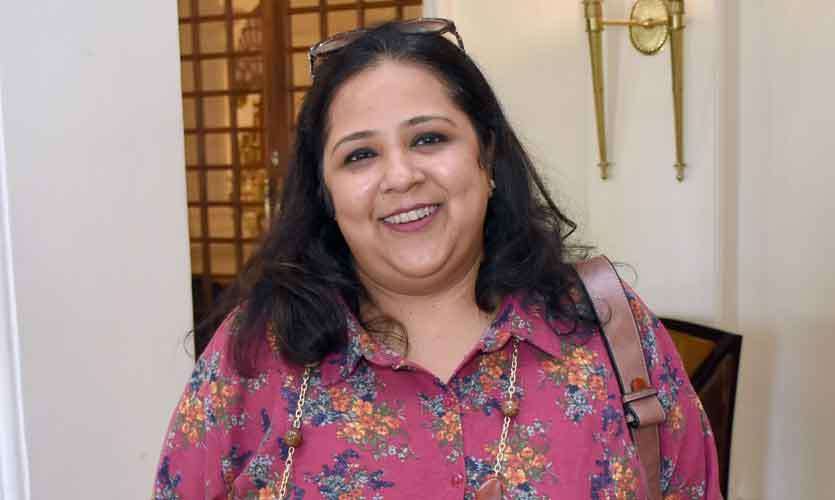 "We represent the French community and we have many items imported from France. These include everything from champagnes and red wines. In addition to that we have pâté and fougasse which are famous cuisine and other products. It's an honour to be a part of ICCB and it has been four years I have been participating in this event, to represent our country and support local charities." – Yen, France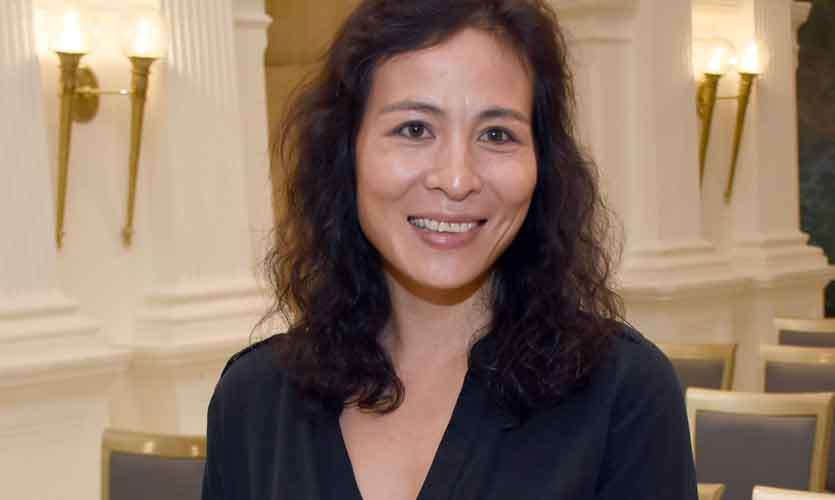 "Salvage is a green company where we make items such as jewellery, bags and bracelets from waste. This time our theme is tropical modernism. We have been involved with ICCB for a long time and it's a great opportunity to be a part of it. It's one of the best-run events with a good turn-up of visitors." – Subha, Salvage
The organizers also wish to extend their gratitude to Wijeya Newspapers, Elysian, Anim8, Studio Plus One and Qatar Airways for coming onboard to sponsor the event.
Spa Ceylon ICCB 2019 will be held on November 24, 2019 at the Galle Face Hotel from 12.00pm – 4.00pm.
Tickets priced at Rs. 700 are available at:
Selected Spa Ceylon Outlets
Colombo 3, Leyn Baan Street, Galle Fort Dutch Hospital, Kotte,
Ward Place, Pellawatta, Bambalapitiya.
Pics by: Kushan Pathiraja