An evening of 'Classical and Cool' music, featuring the Classical Baritone Gehan Cooray and Soprano Dinushka Jayawickrama, was held last Wednesday the 9th of January 2019 at the Lionel Wendt Theatre
. The event was organised
as a fundraiser in aid of "Friends of Prisoners Children" (FPC) and was graced with the presence of Premier Ranil Wickramasinghe.
"Friends of Prisoners Children" is a trust fund formed to help children whose parents
have been incarcerated for a long period of time. This fund was the brainchild of Sr. Immaculate De Alwis.
Having frequently visited the Welikada Prison, Sr. Immaculate was moved by the
anguish of prisoners whose families were going through a dissimilar but equal amount
of suffering. Thereby, in the year 2005 Sr. Immaculate, along with Mrs. Priyanthy
Dissanayake, started FPC - initially to support a small group of 47 children. Now, with the help of many local and foreign donors, they have managed to uplift the lives of over 500 children.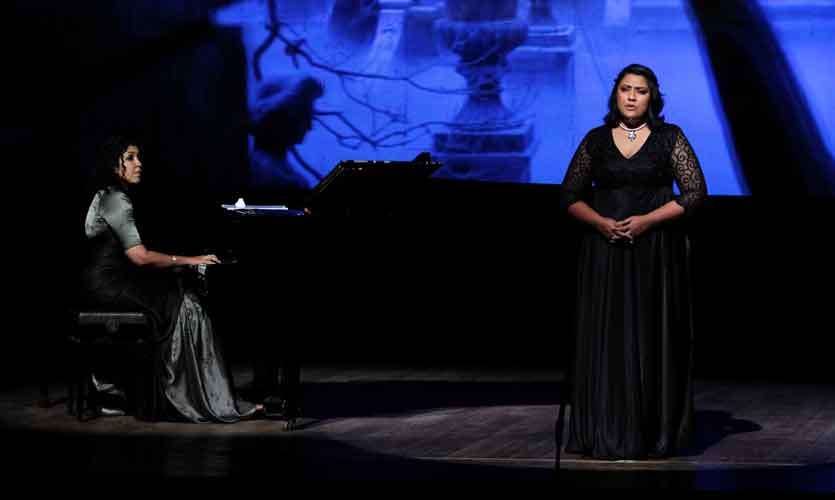 "Classical and Cool" was certainly a lovely evening filled with the powerful voice of
Gehan and the angelic vocals of Dinushka Jayawickrama. The event also featured
veteran instrumentalists such as Soundarie David Rodrigo, Menaka and
Tiyanie
Sahabandu and Neomal De Alwis. "Hungarian Dance No.05" by Johannes Brahms was
the instrumental that started off the evening with Tiyanie on Violin and Menaka
Sahabandu on the Piano. Majority of the first half of the show featured a variety of well known classics, including "La Calunnia e un Venticello" from the Barber of Seville', "La Serenata" by Paolo Tosti and more timely classics like "Wishing you were somehow here again" from the Phantom of the Opera.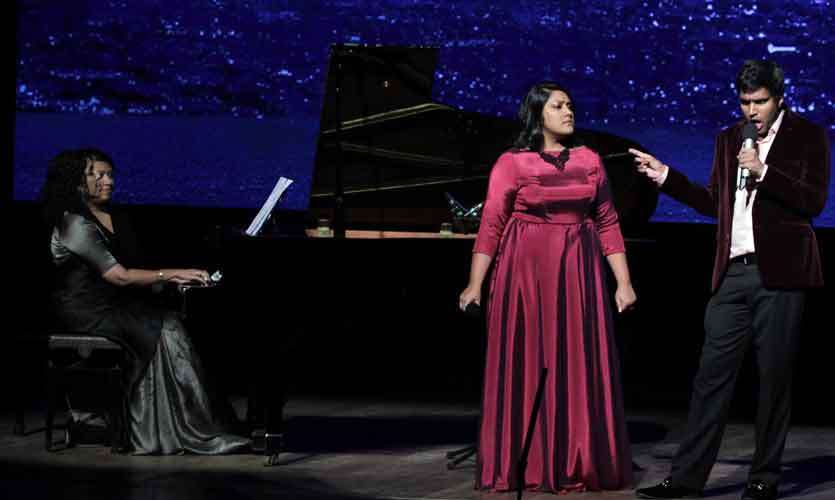 "Ganga Addara", originally sung by the giant in the Sri Lankan music industry, Vijaya Kumaratunga, provided the perfect start to the second half. Its beauty was more
empowered by the deep voice of Gehan Cooray. He went on to sing "A whole new
world" from Disney's Aladdin, to which he was once asked to Audition for the role of Aladdin by Walt Disney himself. Unfortunately, he had not been given the part because he didn't look middle eastern enough for the role. Gehan joked that his voice was too classical and cool for the role anyway! "People" from Jule Styne's 'Funny Girl, "Over the Rainbow" from the Wizard of Oz, and "Sunrise Sunset" were some of the others songs that were sung by Gehan, while a combination of "Ain't Misbehavin/"The Lady is a
Tramp" was sung by Dinushka Jayawickreme.
All the artists present were there voluntarily, in order to help raise funds for FPC. It truly
was a lovely evening and the crowd was mesmerised
from the very inception and
remained so till the very end.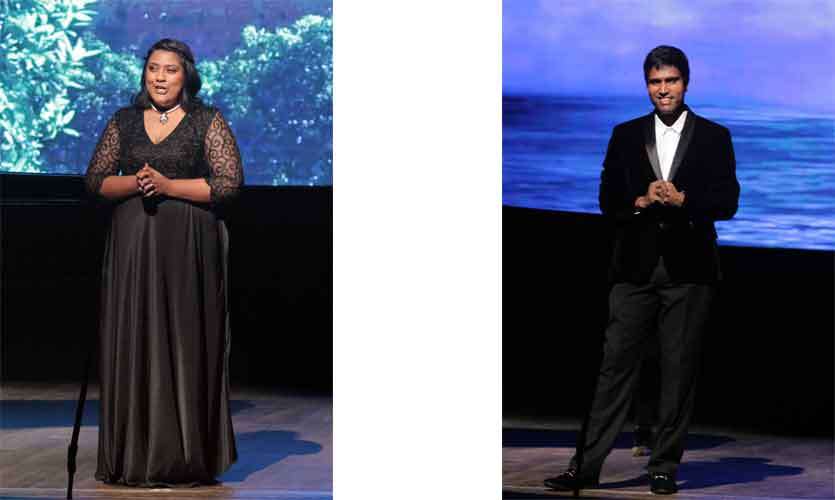 If you are interested in making a donation or sponsoring a child at FPC you can contact
them via email on fpcwelhouse@gmail.com or by phone at 011 2691 871
"The show was absolutely incredible, both Gehan and Dinushka were absolutely amazing" - Steve West.

"I enjoyed myself thoroughly and the singing was truly exceptional" - Nelufer Jailabdeen

"I truly appreciate what they are doing here and I consider myself privileged to have come for the show" - Nalin Vitharana

"I've known Gehan forsometime

and always wanted to come for one of his concerts and I must say it was a really sensational performance" - Sonia Vitharana

"It truly was a lovely performance and I think Gehan is very talented" - Hilan Peries

"I was surprised to see how talented the Sri Lankans are and I believe you should host many more shows like this" - Phoebe Chang

"I've really enjoyed the show. I've known Gehan from the time he was a little boy and it's lovely to see how much he has matured in terms of his singing and the overall outlook of the way he performs. It's very clear that he fully understands the nuances of what he is saying. And unlike many operatic singers Gehans diction is absolutely amazing" - Jerome De Silva

"I appreciate the cause that they are supporting and the show was truly very enjoyable" - Cecelia Muthukumara

"We enjoyed ourselves very much and I believe that Gehan and Dinushka are both excellent performers" - Nihal Wiratunga

"The show was just perfect I really appreciate the cause they were trying to support" - Veronica Mendis