Nicole May is a new upcoming performance poet from the UK. She read a few of her poetry pieces and spoke about her youth and her writing process and about people's reaction to her poetry. She also shared stories about her childhood.
"I grew up in a house without no rules! That frustrated me so much! So in the end I used to tell my mom to put rules. I'd ask my mom 'can I go somewhere' and she says 'yes of course' and I'd get angry and say 'you are supposed to say no!'".
Nicole also answered audience questions about her work.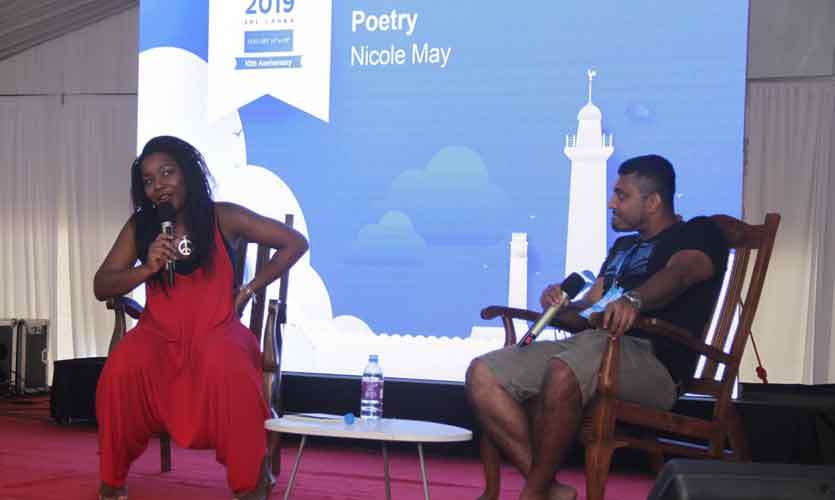 "I just always wrote poetry"
answered Nicole when asked when she first began writing,
"my mother would take me out of school every Friday just to hang out and we'd go everywhere and I would start to write about what I've seen and experienced."
We also spoke to a few of the audience members to get their thoughts about the session;
"I thought it was a great session" – Sheshani

"I really liked it. It was definitely something different" – Shani

"It was a good session. Very deep. She brought the unusual topics up and had a very interesting and relatable discussion" – Amr

"It was a really nice session. She brought out a lot of her own feelings" – Zeema.