Today on Buzz with Danu, I share my experience at the Hilton Kids' Club. I don't know why they found me eligible to join it though. Now mums around town can relax on a Saturday morning rest assured that their children will have a fun filled culinary experience.
It all started on the 25th of March; Italian Master Chef Massimo Zampar from the Il Ponte demonstrated how to create a beautiful Italian pizza and the kids also took the memory home with a certificate which says they can cook an Italian meal.

I spoke to the Hilton team about the idea and here is what they had to say.

1. What inspired the Hilton Kids' Club?
Kids are special at the Hilton Colombo. Apart from having a special play area, pool and special menus for kids, we felt we needed to engage them in fun activities. Kids of today are very interested in the culinary field… the various cooking shows on television have brought upon inquisitiveness in how to prepare tasty food! Hence we decided to focus on the wealth of knowledge we have amongst our international chefs who are ever willing to share a recipe or two with the young ones and inculcate at this early stage the healthy aspect of preparing their favourites.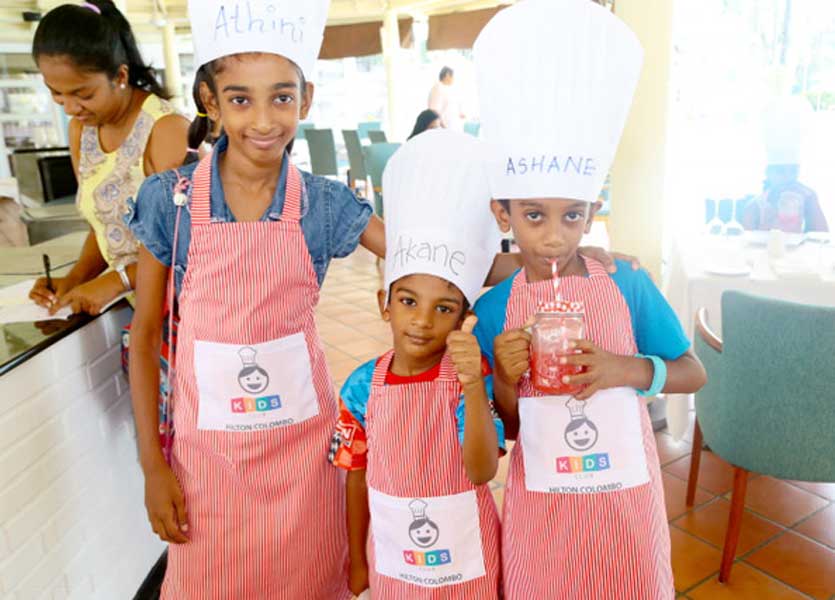 2. What was the first one like?
Brilliant! They enjoyed preparing their own pizzas and they made sure to save some for their parents!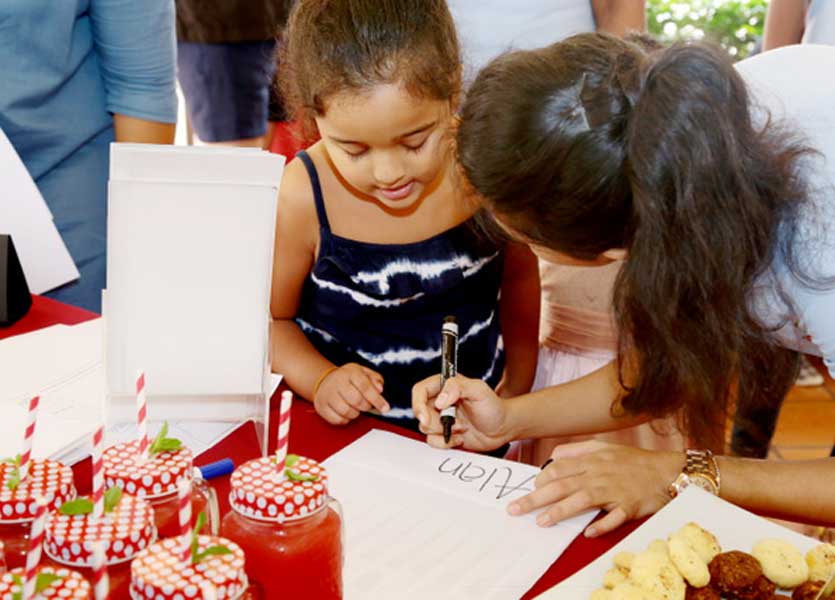 3. What activities do you hope to organise with this brand?
Many interesting innovative stuff in the pipeline!!

3. How can one apply?
You've got to be between the ages of 5 and 12 and enroll in our next event!

4. What's in store for the future?

Schedule
29th April : Yu Min from China and Teerapong from Thailand come together to bring you their grandmas recipes they have grown up with! 3 pm – 5pm.
27th May : Go on a global adventure with Chef Chamlie and Chef Sanjeewa under the theme of "I am a Global Chef". 10am – 12nn.
24th June : Nothing like home! Chef Amila and Chef Saba from the Curry Leaf Restaurant are about to show you "Our Island Cooking". 10am – 12nn.
29th July : It's a "Sugar Hit!" by Chefs Ranjith and Kusum from our fabulous Chocolate and Pasty Kitchen where all the fine goodies are made. 10am – 12nn.